I would like to share pictures of great snow and good skiing….
But, so far we have a very dry winter. White Pass is a bit better than Haines Pass but the amount of snow is well below the normal for this time of the year. It is possible to ski, we had some nice sunny days, not too cold…so yes, we can play in the mountains.
The last months, the temperatures played a bit of yoyos, extreme warm with temperatures above 0c were followed by extreme cold…and of course, the wind invited itself too.  So the snowpack is not too deep and extremely variable. This winter we are having a very continental snowpack.
The good thing, after the last snowfall and the strong north wind, wind hard slabs can be identified easily, especially in South and East aspect where they sit on the top of a nice layer of facets sitting on a nice ice crust. These hard wind slabs can be very reactive and avalanche can be remotely triggered.
So far, it is still possible to travel without exposing ourselves to much, but when we will get new snow, all the slabs will be hidden and it is going to be a terrible minefield.
The last days, it was possible to test safely the reactivity of some slabs… I got some good results.
Click on the image below to see a video of a slope tested and reactive…
two images of the result.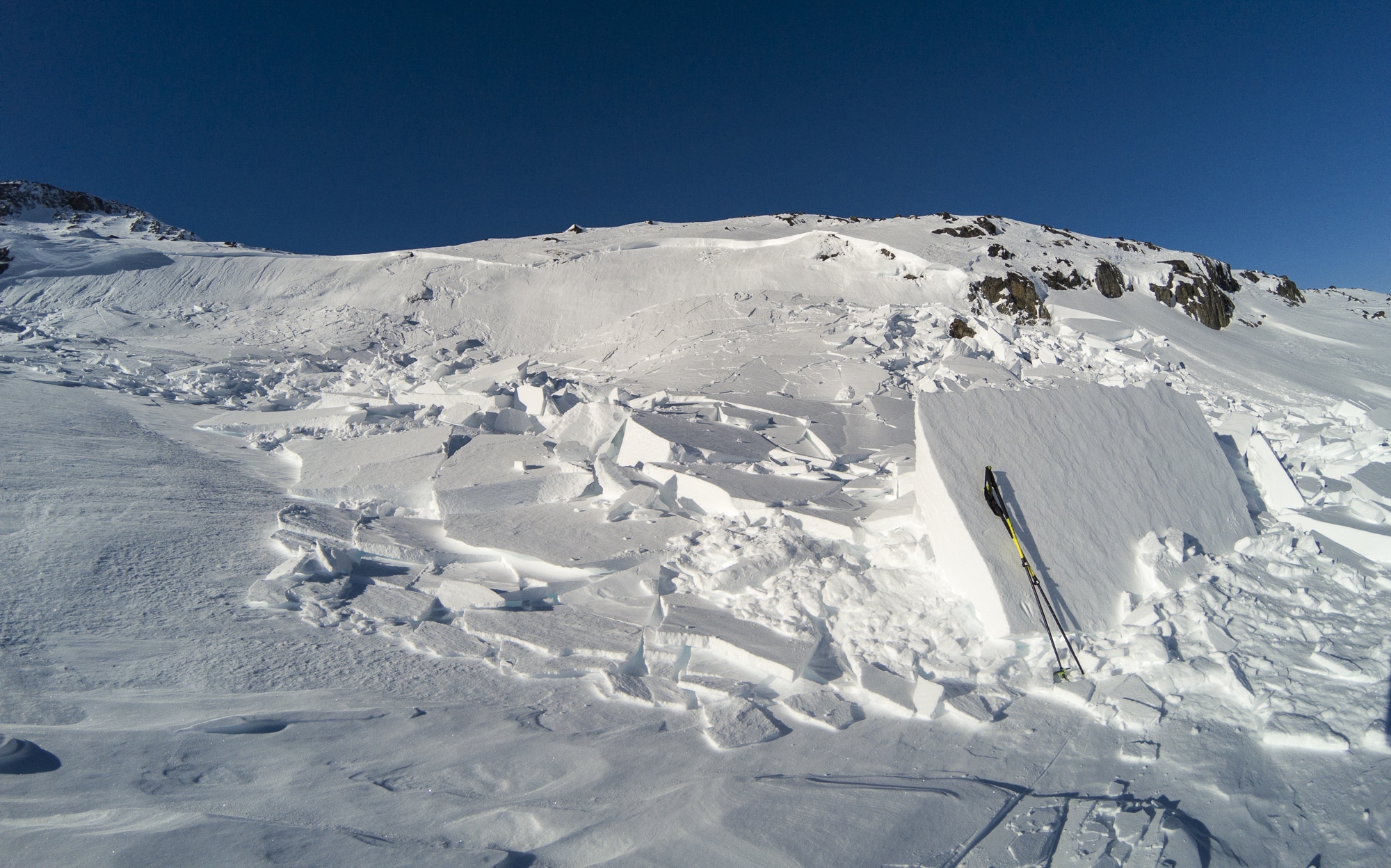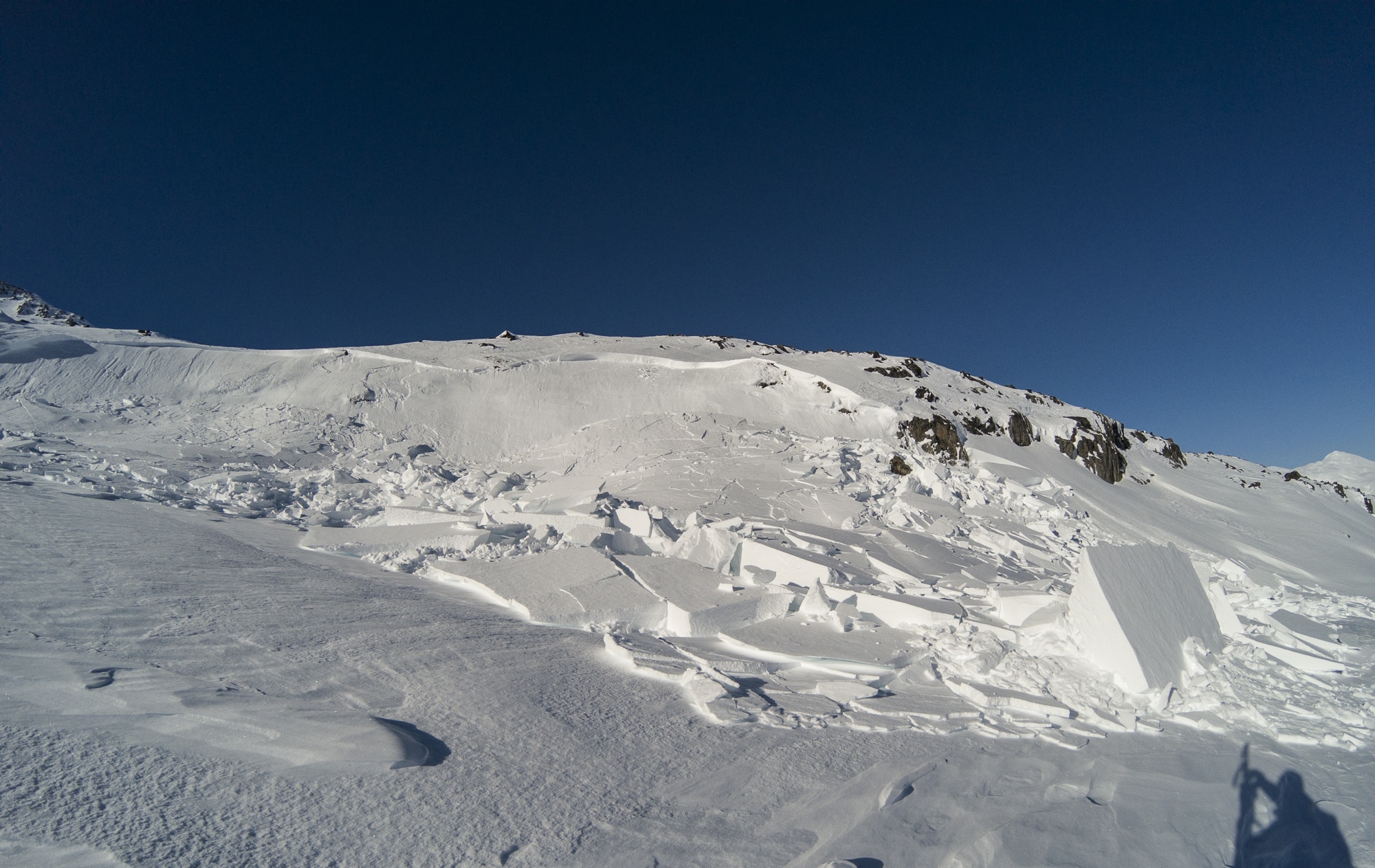 Another one on Summit Creek.