PLUM Summit 12
It seems like the season is far to be finished. While writing this review, it's still -27 c outside, and we had 2 days of blizzard. At the passes where we ski, there is still 3 meters of snow at the road level. We already had a good season with great conditions. After months of touring behind me this year, it's time to share a few thoughts about some equipment I've been using like the PLUM Summit 12.
This year, I traded my old PLUM Yak for the new PLUM Summit 12. I was a bit reluctant to do so, because I've been using my yak for so many seasons with never a single problem.
I use different set of skis, bindings and boots, depending on what I need to do. The PLUM Summit are mounted on a pair of ZAG Ubac 95 in 184 cm. This is the skis I use for regular days in the backcountry (all snow condition, less than 1200 m vertical) with a pair of Scarpa F1. It is also the skis I use at the ski hill or in resorts with Salomon Quest boots. So this year I used them in various terrain and conditions, powder, soft snow, ski resorts, kite skiing, steep skiing.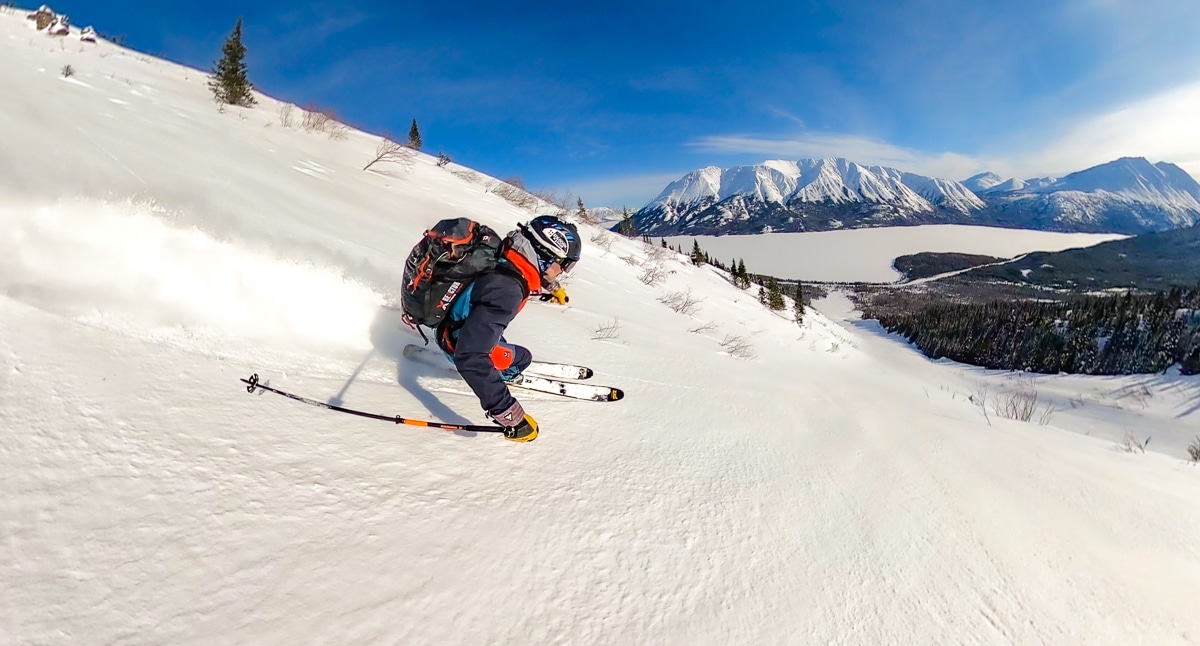 The PLUM Summit was released for the winter 2019–2020. So it's not really new and it has proven to be reliable, just like the other bindings from PLUM.
Numbers:
550 g – 19.4 Oz
Weight per foot
1100 g – 33.88 Oz
Weight of the pair
Adjustment Baseplates 35 mm
3 heel riser heights (0 mm – 59 mm – 84 mm)
Forward release security (DIN) adjustable from 5.5 to 12
Lateral release safety (DIN) adjustable from 5.5 to 12
This binding propose an adjustable release lateral and forward along with a new automatic brake system. The release of the brake is quick and efficient, simply by rotating the heel block (from tour mode to ski mode). The heel plate equipped with a worm screw (35 mm) will allow you to quickly adjust the binding to different boot length.  Under the toe piece, a plate has been positioned to get in a flat position.
In the PLUM products, it's in the free-touring category. The Summit 12 is designed for skier looking for light, capable and durable bindings oriented to increase the downhill performances without compromise the weight too much. Like other PLUM binding, quality is top-notch.
Uphill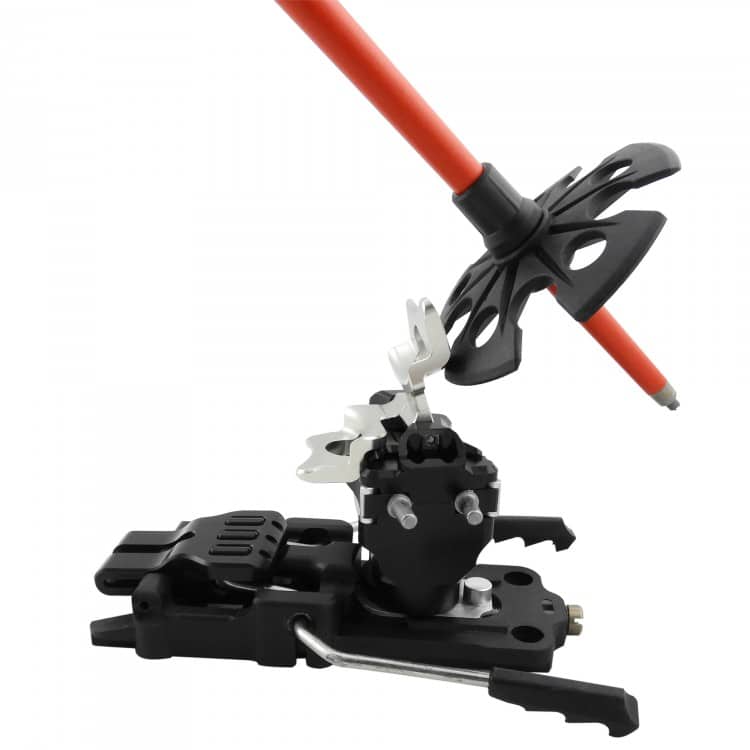 , 550 g per foot, they're not the lightest but, can still be counted as light bindings, even when boot packing with your skis on your backpack. While skinning-up, the 3 heel position and the heel raisers will provide the comfort you need. Heel raisers are very easy to manipulate with your pole. Locking the toe with the lever is very easy too and I did not have any issue with the lever coming back on lower position and with accidental release while skinning up.
Ergonomy
The Summit 12 is very user friendly and is not tricky to use. Transitions are typical. Stepping in and out of both downhill and tour mode is comparable to other tech bindings. Breaks are easy to set-up when transitioning from downhill to uphill and vice versa.
I did not have any problem with snow or ice sticking in the binding and making them difficult to manipulate (usually it is more a user problem when not taking care of your equipment while transitioning, for this I'm a bit old school and I'm very meticulous).
Ski crampons are available in different colours and are easy to install and remove.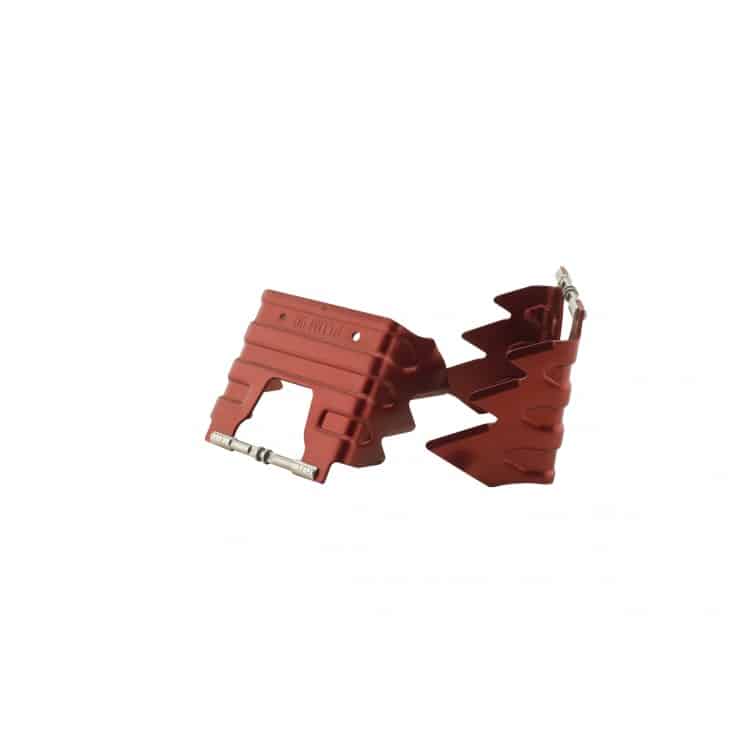 Downhill
I've been using them in various conditions and never had any problem of any kind. In terms of release, I didn't get any release issue. The Summit 12 are very confortable and are rigid enough to have a good energy transfert. The I ski in resorts, I sue quite rigid boot ( Salomon Quest) and sensations are good as well as precision when carving even at high speed.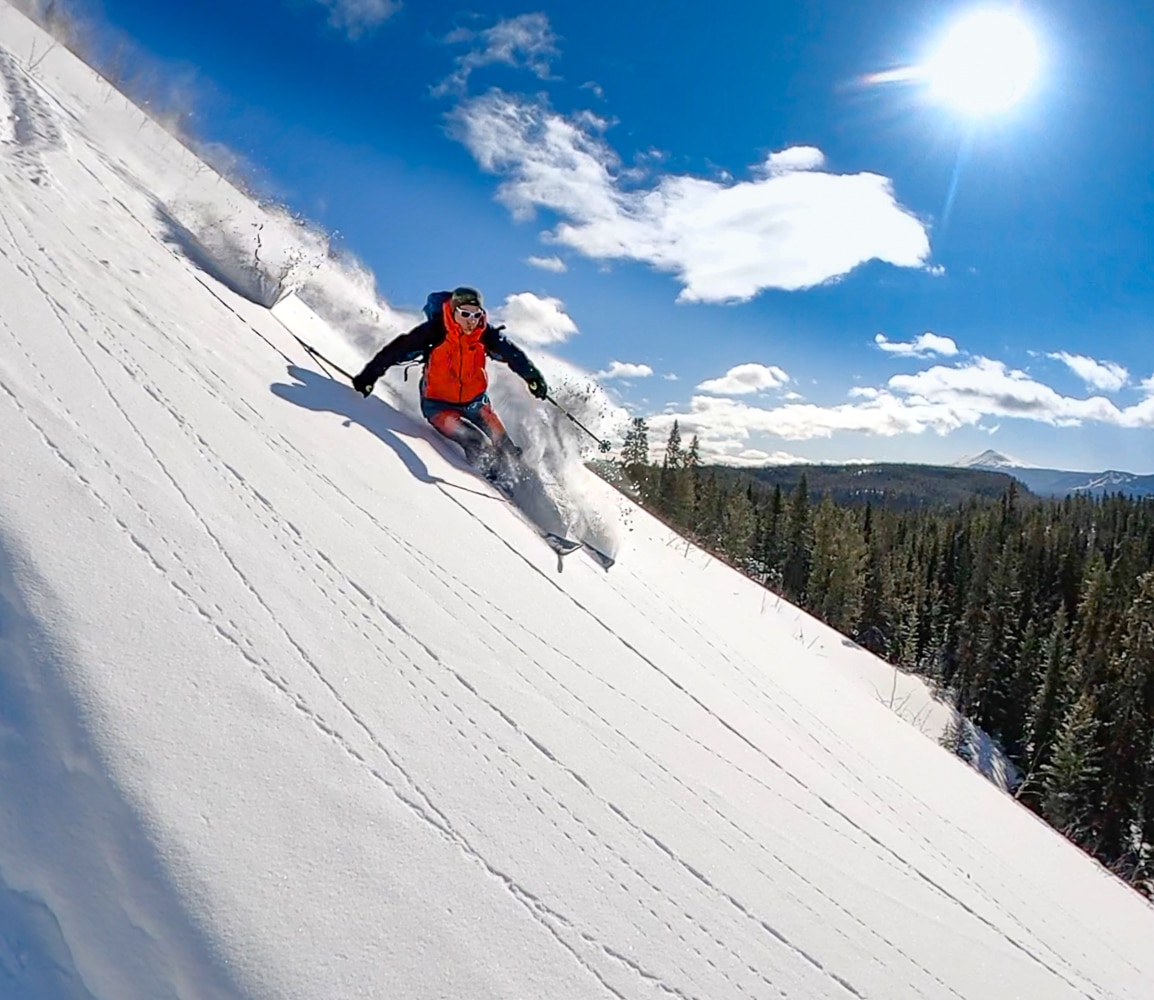 PROS: What skier like on the SUMMIT 12
Plenty of heel riser options just flip into place with the flick of a pole.
The heel plate adjusts 35mm to accommodate differing boot sole lengths.
The binding has adjustable release settings of 5.5-12
Plum offers a three-year warranty on this binding.
Made in France.
Reliability
CONS: what skier don't like
No ISO/DIN certification. For me it does not matter. I've been skiing with tic-binding with no certification for over 25 years.
Some skier find them less sophisticated than some other free-touring bindings, I really like PLUM for that, keeping it simple and reliable and not adding gadget or unnecessary parts. Less parts, less chances to break something.
The price is a bit higher than some other bindings in the same category, but

 

this is the price to pay for something handmade by specialists in a small village in the Alps with a real low impact and environmental friendly program instead of being built somewhere in Asia by low paid employees who don't even know what skiing is.
What I like :
The reliability, Whatever I do, I feel

 

very confident and safe skiing with those bindings.
The heel plate equipped with a worm screw (35mm) will allow you to quickly adjust the binding to different boot length because I'm using different ski boots when I ski on resorts.
The French touch, made close to my hometown with a real low impact and environmental program. A family business established in 1930, with a real ethic and a really unique conception. Whereas many bindings of this weight rely on reinforced plastics to keep the weight low, Plum conception is to use a single piece of aluminium to create each piece of the binding – improving the durability and power transfer tenfold.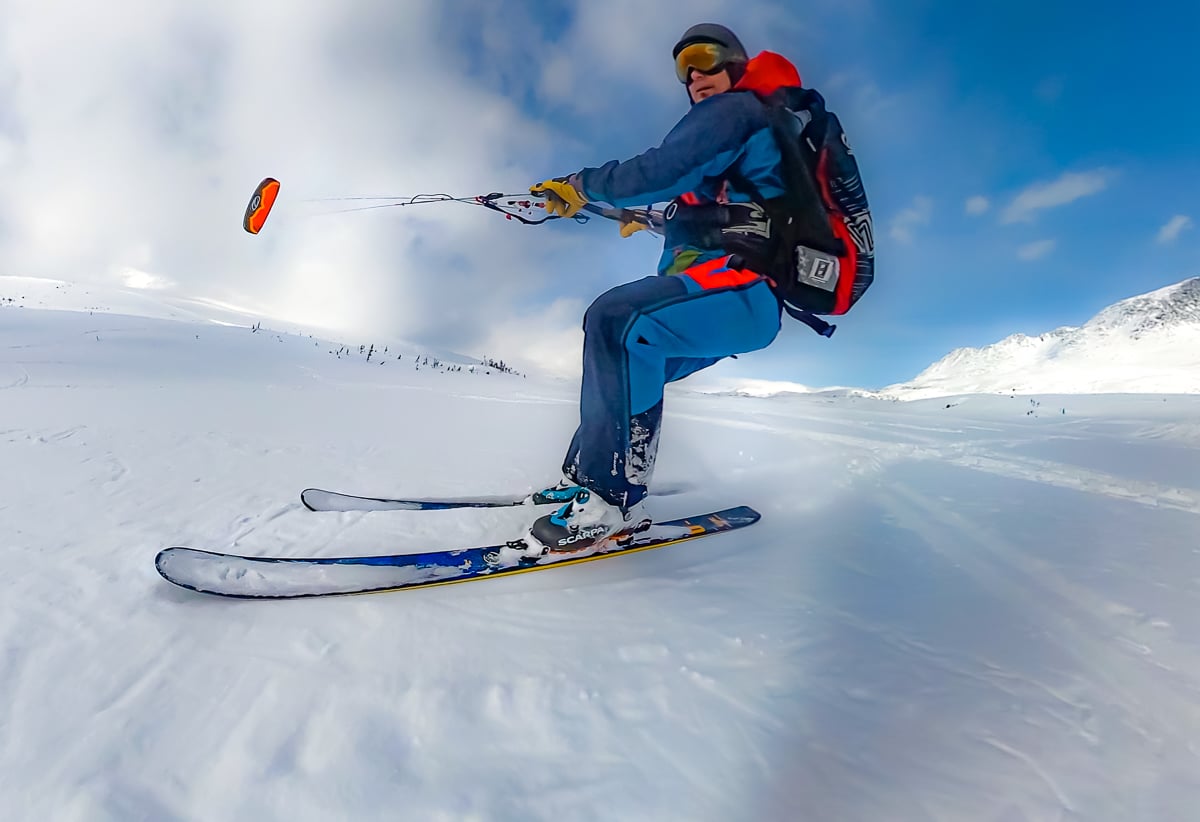 So, if you're looking for one set-up to go touring, free riding and skiing in a resort, this is the kind of binding you should consider. They will do the job perfectly. For women and light weighted skier, the Summit 7 displays a lighter DIN adjustment (3,5 to 7).
To watch a video of the PLUM Summit 12 in action, click on the following image: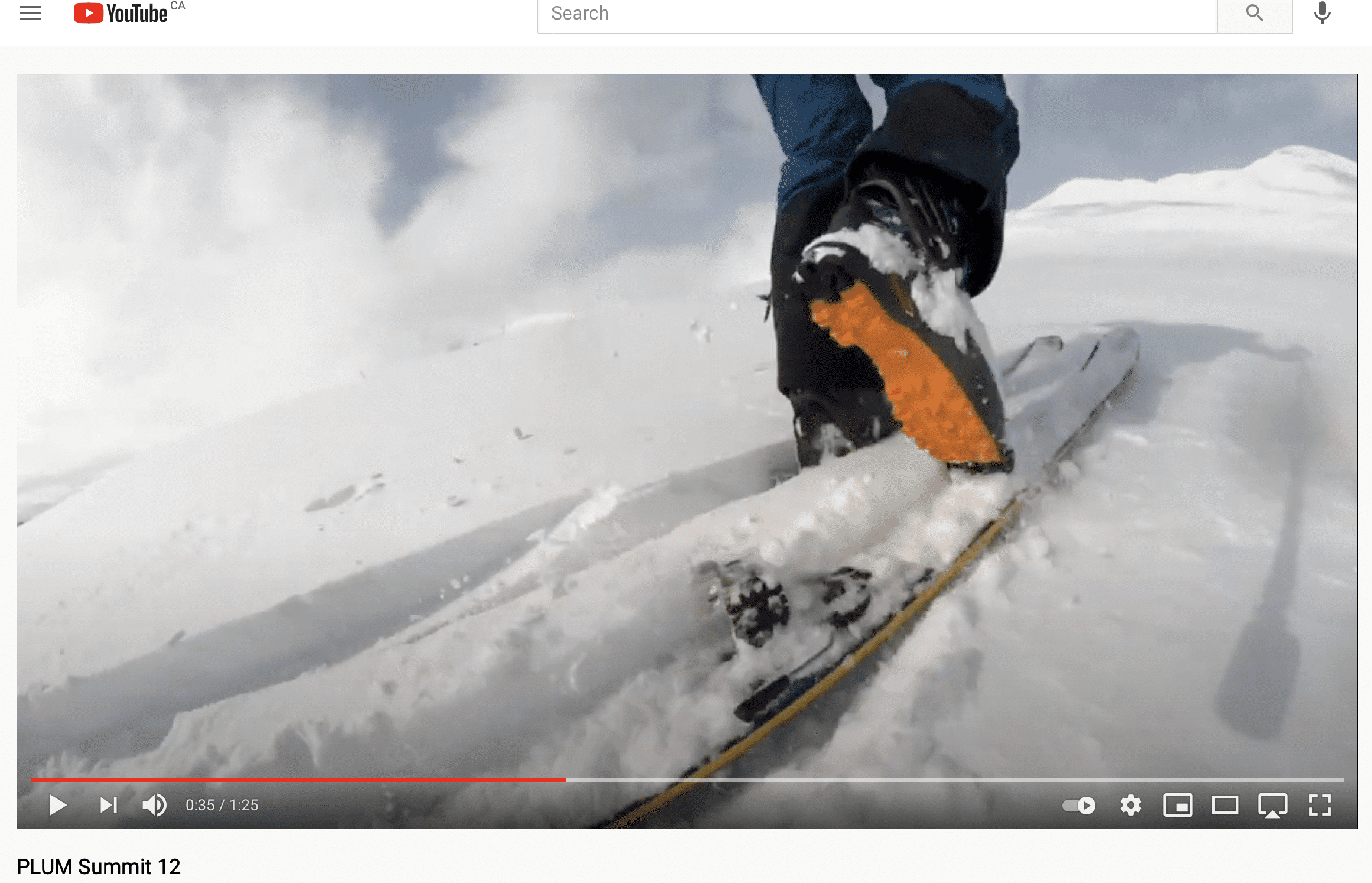 To know more visit PLUM website.
Available in Canada now thanks to Coast Mountain Collective   and  Ski Uphill