Are you really prepared in case of emergency? Do you have an emergency plan for your next Yukon's backcountry adventure.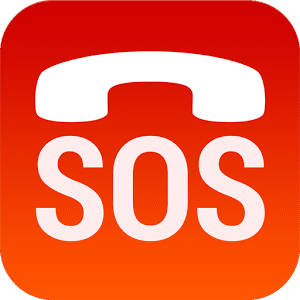 Accidents happen, equipment breaks, weather changes, the unexpected: expect it!
No one is immune from problems in the backcountry. Weather changes fast, cold, snow, rain, rain, poor visinility are important factors you must be prepared for. An unexpected occurrence, an incident, or an accumulation of problems can quickly turn into an emergency.
We can be highly trained and be prepared, but sometimes we have to call for external help.
An emergency call is not an easy decision to make and always the last resource. If you need help don't be afraid to summon help!
Mostly every time people had to call for external help, the victims were surprised by the response from authorities because of delays, procedures, and how complicated it was. This starts with knowing your emergency gear and emergency communication devices. Understand their limitations, understand how to use them!
Planning and preparation are the key to dealing with emergencies!!. More than anything, every outdoor trip must be meticulously planned and prepared.
It seems simple, but sometimes we can be lazy and we always think nothing is going to happen.
Know where you are going, take map, compass, directions, and GPS; but remember batteries die, electronics are subject to cold, moisture, and breakage;

 

Know what problems, hazards and risks you might encounter.
Reduce your exposure (Good and sufficient clothing).
Keep a safety margin: technically, physically, time.
The remoter you go, the biggest your safety margin must be.
YOU NEED AN EMERGENCY PLAN
Before you go, you should already know what to do in case of emergency. It will help you:
Act and react better.
Save precious time.
Deal better with the stress.
your EMERGENCY PLAN should include the following:
Know where you are going.
Have a trip plan.
Inform a reliable person of your plan (your emergency contact, at least one)
Have the appropriate communication device, know how to use it, make sure it works where you will be.
If you don't have a communication device, do you have an alternative? (an emergency contact that knows your plan and what to do).
Do you know who to call?

 
In the Yukon, it is vital to have an emergency contact. Your emergency contact should be 
Reliable

 

Available

 

Informed
The Emergency contact shall be reachable during your trip,

 

Must have the following information:

Your destination, your planned route and alternate routes.
Which vehicle you use, where you plan to park?
A number of participants.
What kind of communication device you have.
Time when you plan to come back at the latest before calling for help.
When and whom to call for help, what to say.

Must know what to do and who to call if they receive a notification from your Satellite messenger and/or a call from the emergency centre

 

Must know what to do if you are late coming back
You must provide written instructions! 
You must update the contact information in your location device so that the correct emergency contact is contacted. Just remember that if you don't have a communication device or if it does not work, your Emergency Contact is the only person who knows where you are and being able to send you some help.
A lot of great information and useful and easy app to use : www.adventuresmart.ca 
Do you really know WHOM ? WHERE TO CALL?
The number you should call depends on your location, because who will responds depends on where you are. In the Yukon, the RCMP is in charge of the Search and Rescue. Unfortunately, the only Search and Rescue Professional unit we have is Parks Canada Emergency Response Team that respond to Parks Canada jurisdiction. From the experience of the previous emergencies, it seems like it is better to being injured on the Alaskan side than the Canadian side. In the US, they have professional teams and government dedicated search and rescue resources (the Coast Guard) they might be limited to very technical mountain rescue but they are highly skilled, trained and they have great capabilities.
So who will respond to your emergency call?
 In the Yukon RCMP local detachment sometimes assisted by Search and Rescue volunteers or EMS / SOMET.

 

 In the US Local Police Department and/or Coast Guard.

 

In British Columbia RCMP local detachment sometimes assisted by Search and Rescue volunteers.

 

In National Parks (Canada) – Parks Canada Emergency Safety Response Team.

 
In theory, you should call
In the Yukon : call the 911 dispatch in Whitehorse (GRC: 867-667-5555) if lost/missing or Yukon Emergency Medical Service (Remote) Direct Number to EMS Whitehorse Dispatch 867-667-3333 if injured.
In British Columbia (White Pass et Haines Pass) : Atlin RCMP
In a national park (Kluane, Chilkoot) Parks Canada dispatch (Banff) : 877-852-3100
In the US: Closest Police Department (Haines ou Skagway)

 

Or

 

Alaska statewide Emergency number : Alaska State Troopers 1 (800) 478-9300
In reality, for the Yukon but also for White Pass and Haines Pass if you're in BC, my advice is to go for the easiest and to call 911 Police dispatch  at 867-667-5555 if you're lost or for a missing person or to call Yukon Emergency Medical Service (Remote) Direct Number of EMS Whitehorse Dispatch 867-667-3333 if someone is injured. Because they will always redirect you to the most appropriate service if needed.
What is the price of a rescue? For Yukoners,  rescues in the Yukon or in White Pass and Haines Pass is free (Canadian bounds) … but  it's a complicated situation, even if you ask to the authorities, answers are not very clear.
POTENTIAL PROBLEMS
Remember that this remote part of BC is a complicated situation deal with authorities. If you need help there, you really need to be prepared. RCMP has limited resources, if they do not have clear information, they just send limited resources (limited response to one-way communication devices like PLBs or Satellite messenger). If you use a one-way communication device, you don't know the response to your call. Your emergency contact shall call and back you up. If I'm in White Pass or haines Pass, I would prefer to call Whitehorse 911 dispatch  than Atlin. If you try to call Atlin, your call will probably end in Prince George at the 911 dispatch … and guess what, you're lucky if the person knows where White Pass or Haines Pass is.
If you have a satellite messenger and you press the SOS button, do not think someone will come shortly to help you. Remember where we are … far up north, with low-density population and limited services compared to down south. We are happy to have this huge wilderness to enjoy, it has a price to pay for. Have a plan, keep a safety margin and be ready to cope with every kind of situation. Be ready to wait, expect long delays, always be prepared to spend a night out.
Always give safety the priority. Trip planning and self-rescue preparation are vital. In any case, be ready to wait, expect long delays … and have a plan.
Useful resources to make to plan : Useful links
To know more you can check the official Yukon Government page here : Yukon Emergency  Response network 
Have fun and travel safe