Since a few days, conditions are not too bad at White Pass, the last snow storm brought a lot of wind of course, but also some good fresh snow, it is up to us to find it.
So far it is a regular winter with regular amount of snow and pretty usual conditions for this time of the year.Of course, the snow pack is a bit bit wind affected in some places, mostly South and Southeast slopes.
in North and Northeast aspects, it remains some uncertainty about the stability of the snowpack, especially on some wide open slopes higher than 30 degrees because they have been well loaded.
But the sun is back, the wind slowed down a bit , so it is great t o be out, even if the temperatures are still winter temperatures.
We had a great day yesterday looking for good safe slopes and of course good snow. We were not disappointed.
When we started at 0945, the temperature was -24c at White Pass, the sky was mostly clear with just a high ceiling making the light very nice. higher the temperature was a bit warmer.
I wanted to ski a bit of steep slopes but also some good snow too. At this time of the year, South slopes are not a great location to find some deep powder, but when I have some doubts about the snow stability, South steep couloirs are often a good option.
And yes, snowpack was pretty solid, a bit of windslabs but well bonded to the cold and a bit wind affected underneath layer. The ski quality was fair to very good.
In one short section of the couloir, the snow was a bit hard but with a good grip, then it was between 10 to 30 cm of old powder, very pleasant to ski.
The Zamboni couloir is a nice little couloir on the Southwest face of Taiya. is not too narrow, not too steep but it looks nice. It is around 40 degrees steep with one section a bit steeper but not exceeding 45 degrees.                                                                            The access is a bit long, 2 hours from the road but it worth it ( see other routes and access on page 79 of the White Pass backcountry skiing guidebook.)
We finished the day with the easy large and open slopes of the glacier below, the snow was great.
The SouthWest face of Tayia with a nice evening light, if you have a good look you should be able to spot our skin track at the base of the Zamboni Couloir.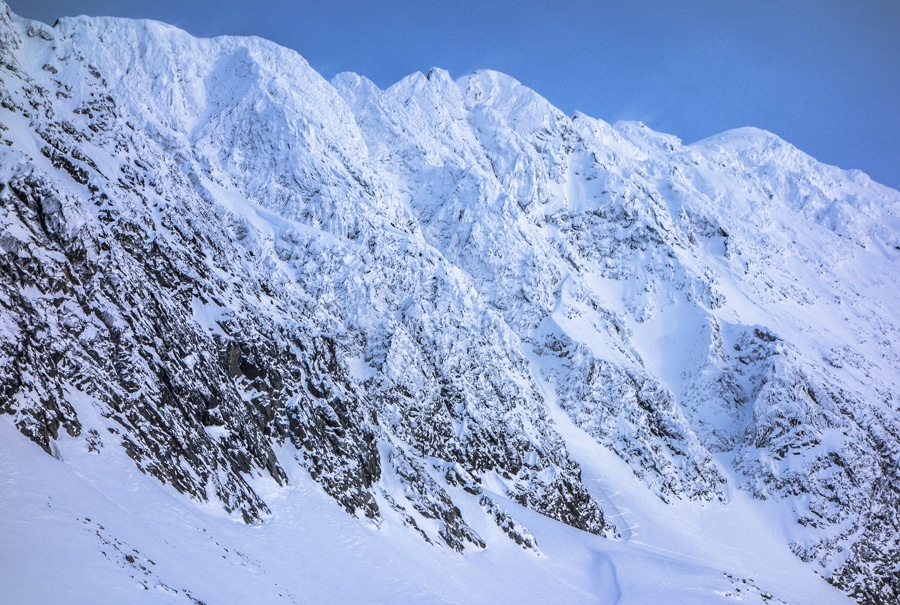 The approach of the Zamboni Couloir, the high ceiling  gave us a wonderful winter light.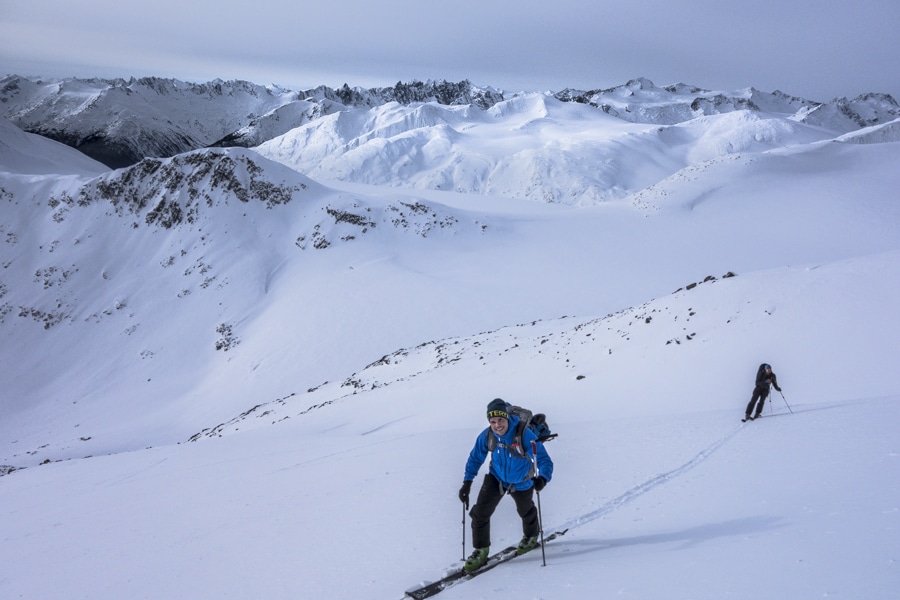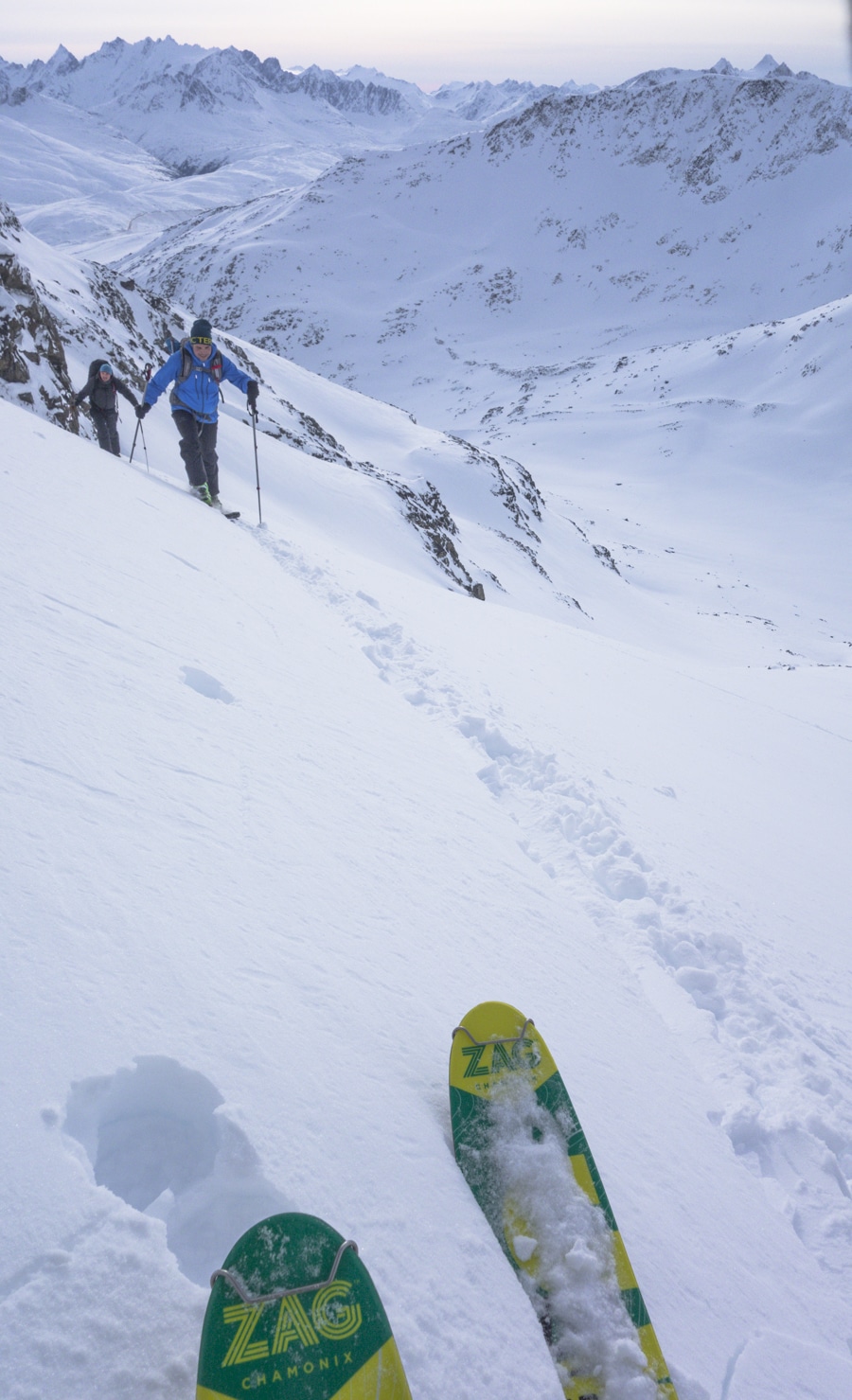 Bootpacking the couloir.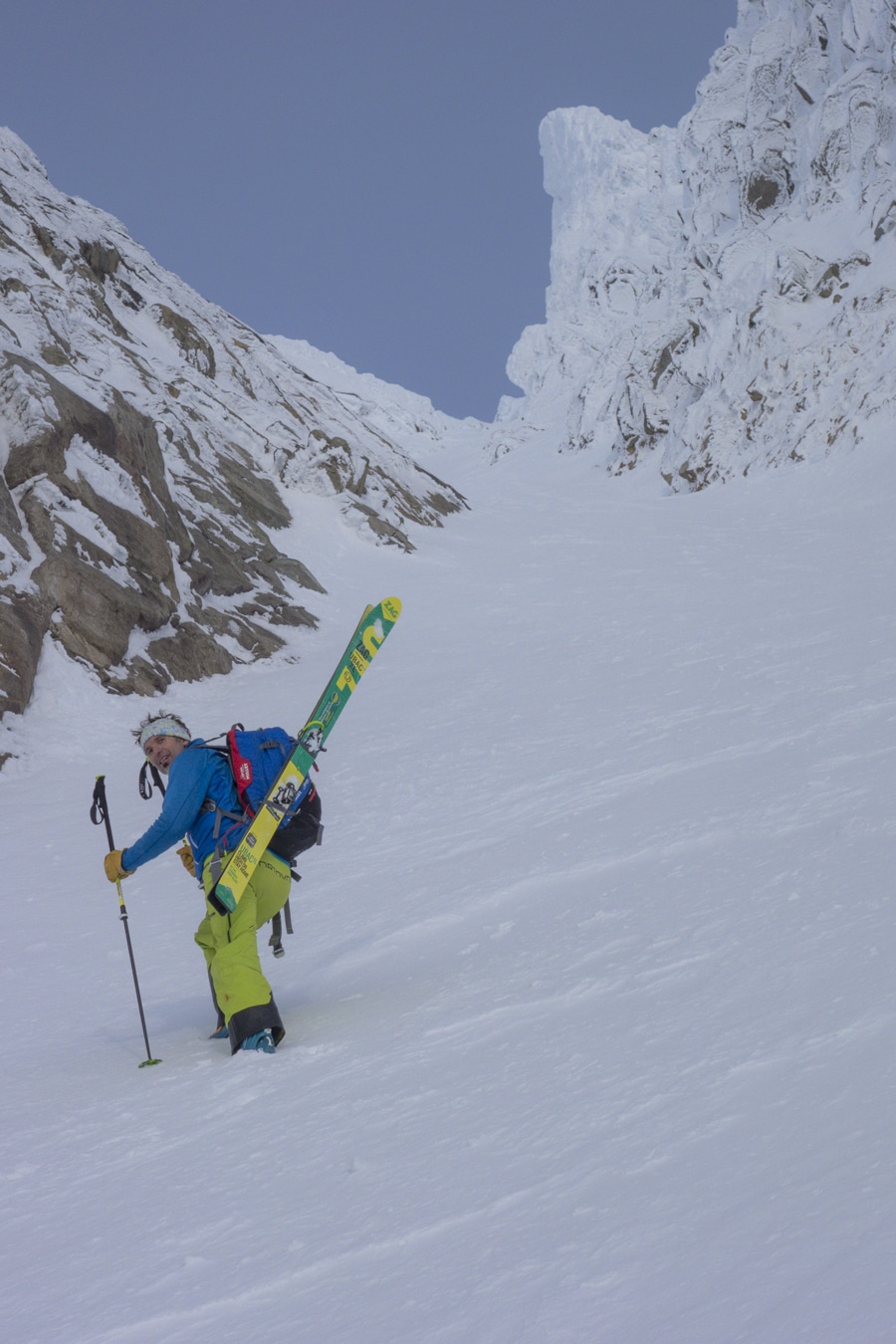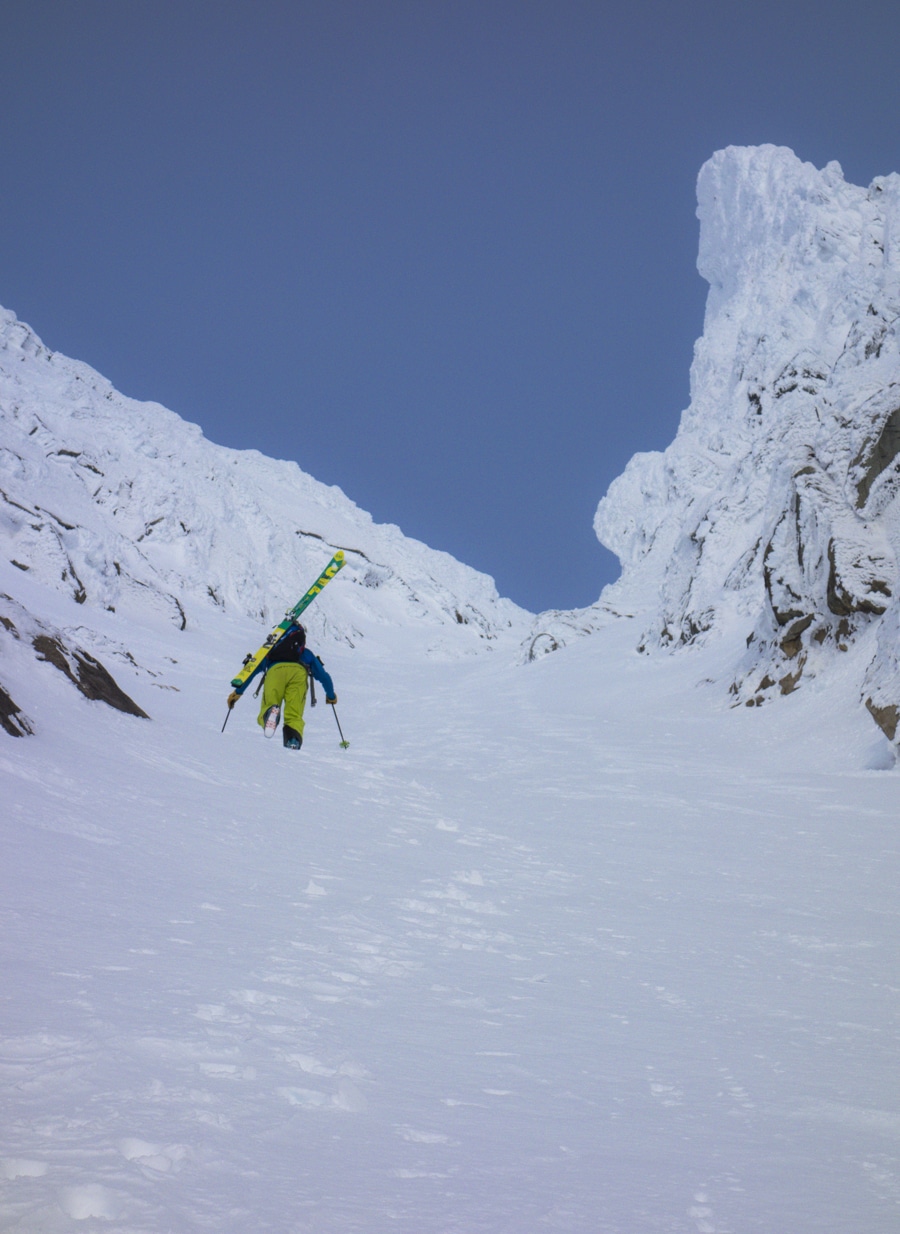 And skiing down, still with a magical light.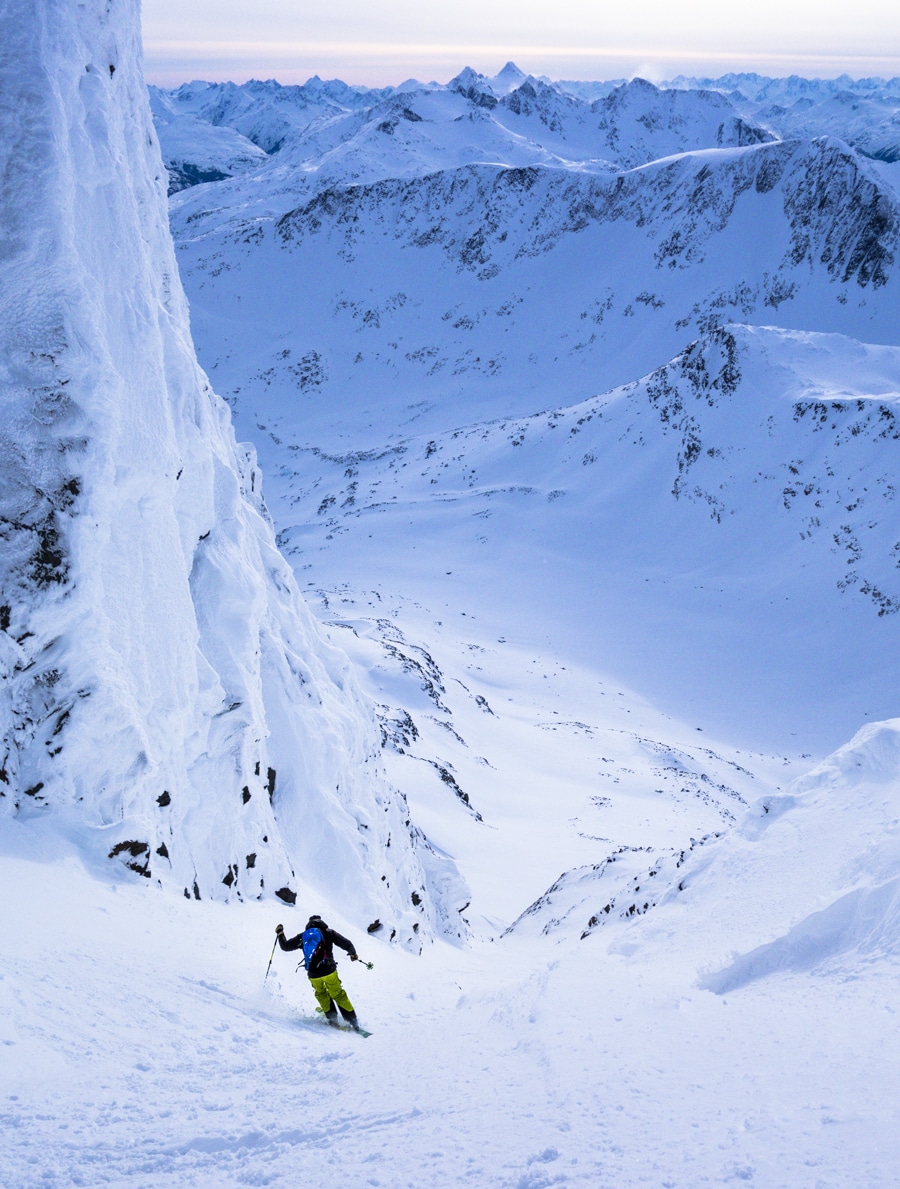 Let's skin up again for a last easy run.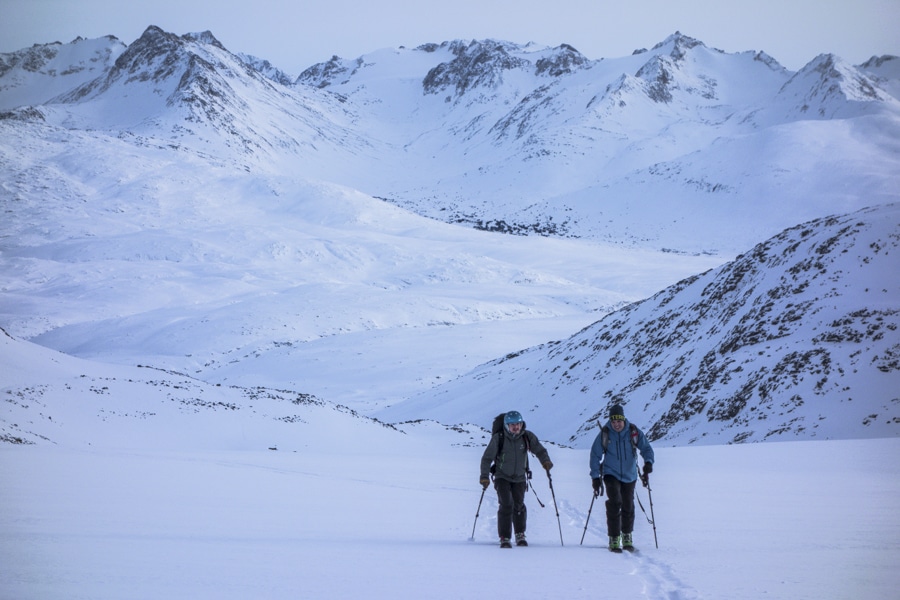 A bit windy on ridges, great for the ambiant.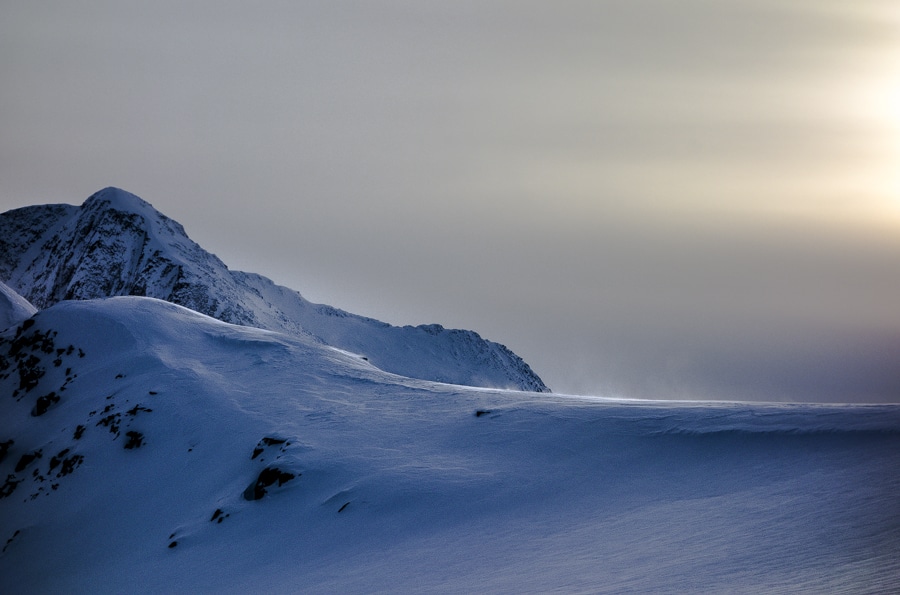 A winter view of the Chilkoot Pass.