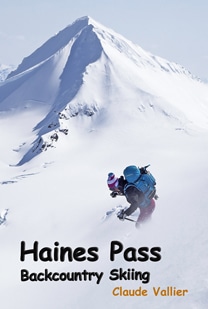 I am very happy
It has been a long journey, since my first ski trip on the Haines Pass, till the release of this book, 8 years have flown by.
On my first trips, I did not know the area, I could not find any info, so I explored the area, sometimes with local friends but mostly by myself.
I have spent a lot of time there, with good or terrific conditions, I took lots of pictures, and spent long evenings taking notes in the good old Green Shack.
But, it was easy compare to the enormous time I have spent behind my computer screen, and the amount of energy I have spent trying to get a bit of funding. With more or less success.
But, finally my dream became reality. Now, just like after a long and difficult ascent, I hope I get to enjoy some nice turns.
I hope you will have a lot of pleasure reading this book and that it will help you to enjoy skiing the Haines Pass area as much as I do.
I would like to thank all the people who believed in my dream and who helped me to achieve my goal of writing and publishing this book. Thanks to my family and friends who believed in me and encouraged me and thanks to all that have helped me one way or another.
A big thank to the ones you will find advertising in my book. They helped me to get the money for my equipment and the achievement of this project.
Terre de Montagne mountain shop
The easiest part of the work to write this book….skiing and exploring Haines Pass….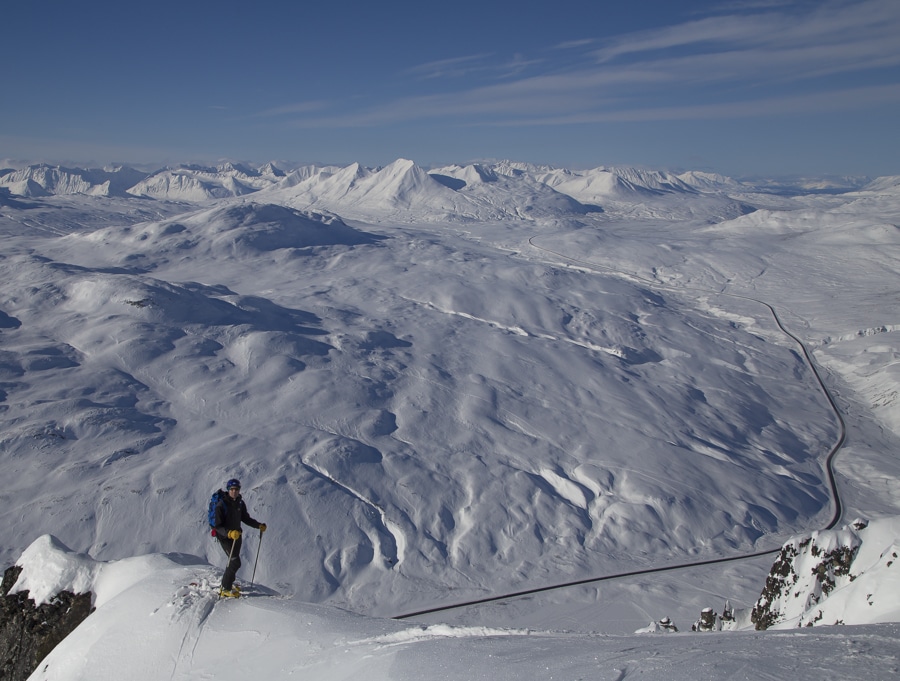 While writing the first draft of the book in the good old Green Shack.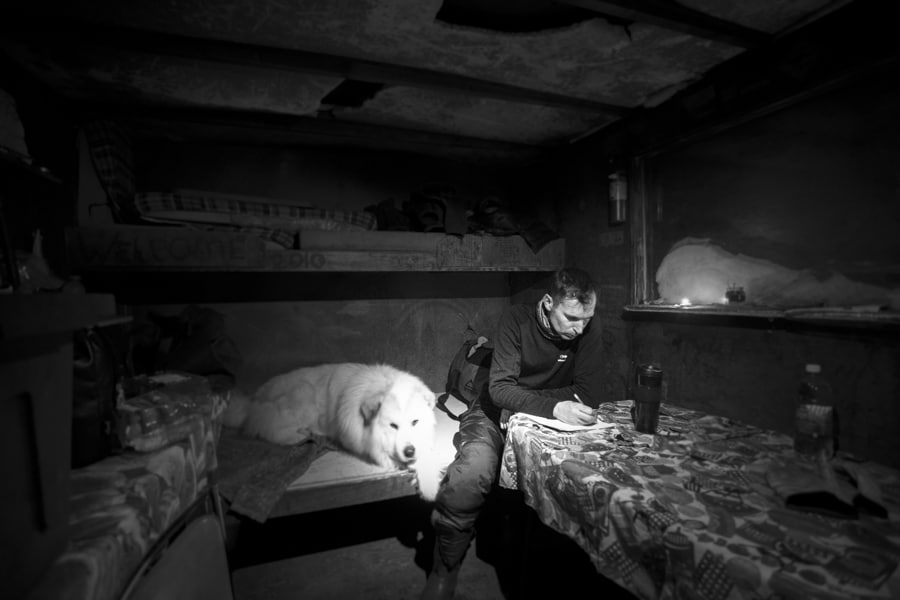 The book is already available online, if you are in Whitehorse, contact me and I can deliver it for free and is already available at Mac Fireweed, and soon in Haines and Skagway.