Weather conditions are getting back to the normal with cold, a bit windy and unfortunately no snow. We got a bit of fresh snow last week…just a bit between 1 and 3 cm but everywhere now the snowpack is frozen solid with a important and supportive frozen crust. Not too funny if you are looking for powder… I will pay a pack of beer to the first one who find some powder in the White Pass area before the end of the week. The good thing is, travelling in throughout the mountains is fast but you need good skins, maybe ski crampons and of course ice crampons if you want to  go in steeper slopes, if you have just fat powder skis or a split board…I think you can just pass. For this time of the year, the snowpack is pretty stable and gives the opportunity  to ski some steep lines…if you like hard and icy snow. Wearing an helmet is not useless, snow is hard to very hard, slippery and there are a lot of rocks, falling is not an options anyway but a helmet is something you could think of.
Yesterday, we went on the Alaskan side, it seems like spring but not for temperatures, do not expect a warm up during the day , now we are back in winter and the sun is not warm enough to have soft snow in the afternoon. It was -10c at the car and around -20c with the windchill, wind was from the North, light to moderate but constant  so we were happy to find some sheltered areas and we were attracted by sunny faces. Ski conditions were not that bad, it was possible to make doe nice turns all the way, but you need to like to ski on hard snow. But it was nice and sunny day spent with friends in the mountains. Now we are waiting for new snow, just keep in mind that some hard and frozen  slopes are waiting for new snow too, and they will provide a perfect sipper base for the next snow, and we should have some tricky conditions.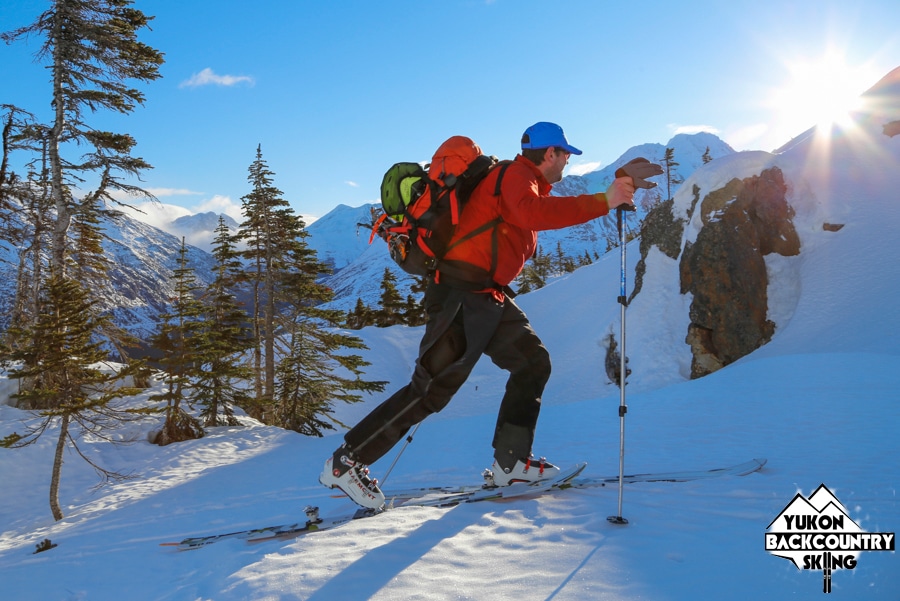 Where is the snow, just like spring…amazing how it is dry out there….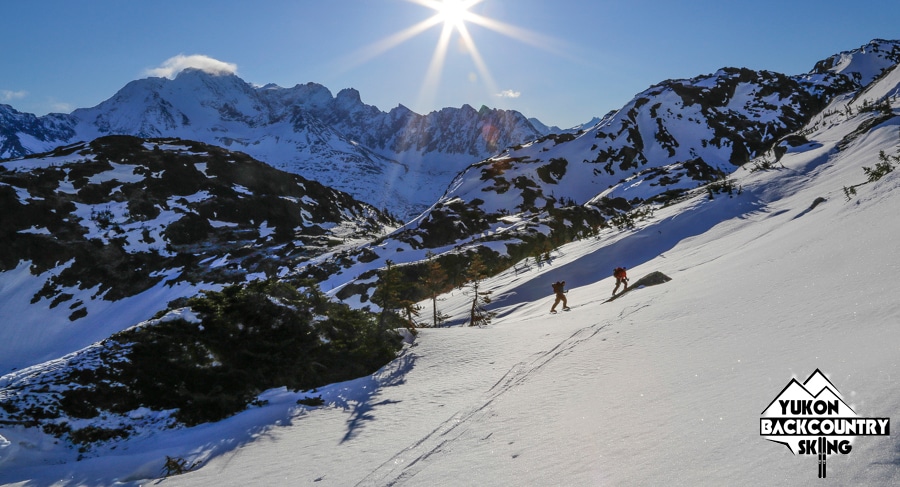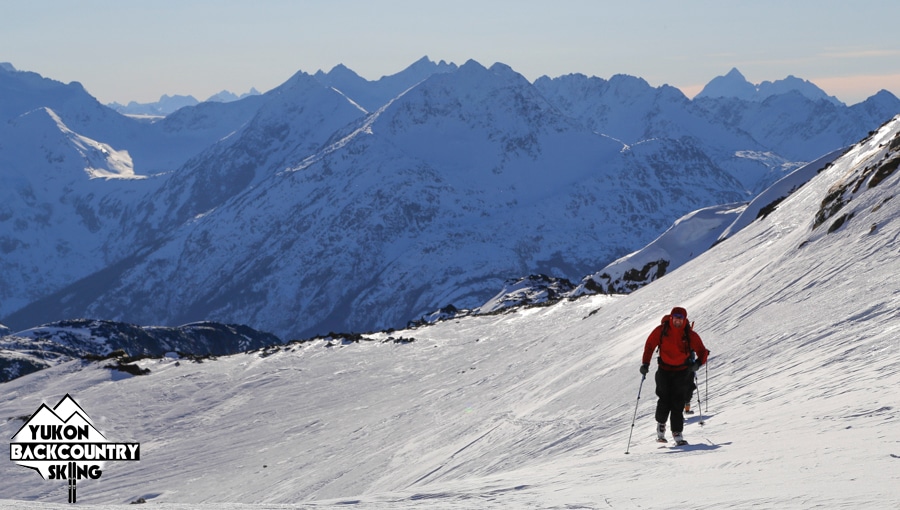 But a bit higher,  the temperature was not like spring…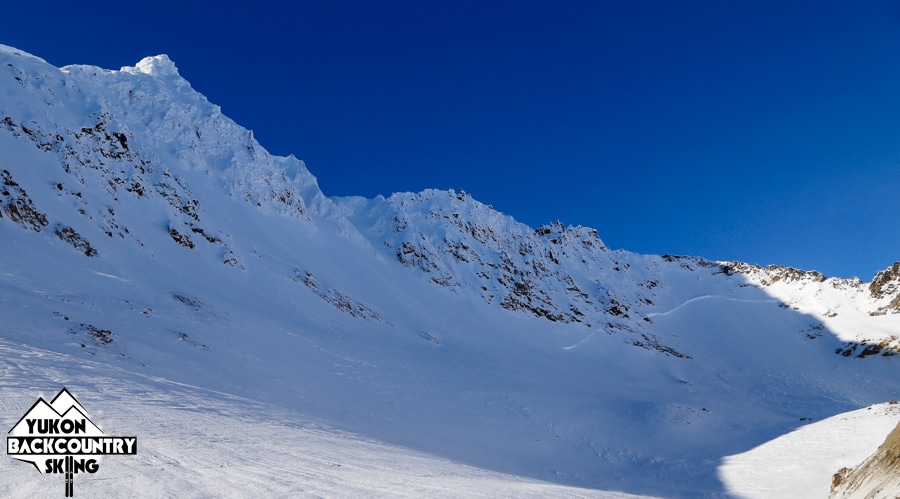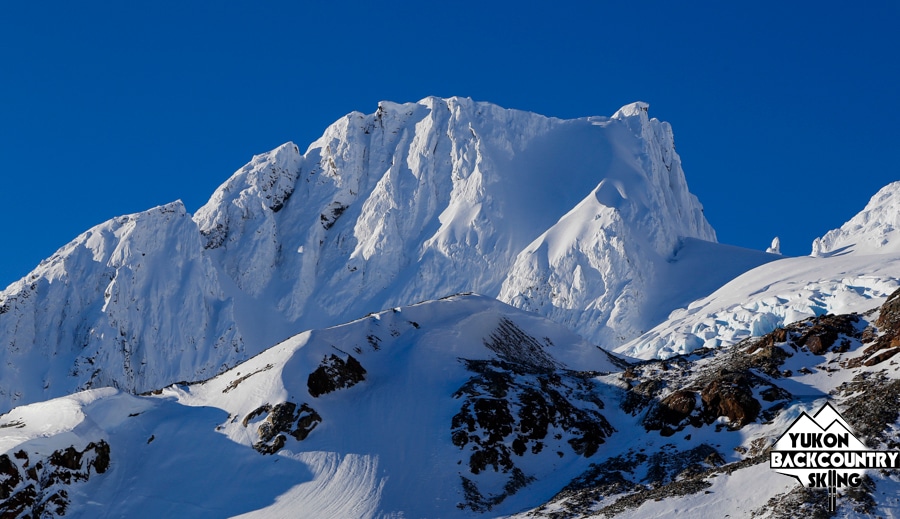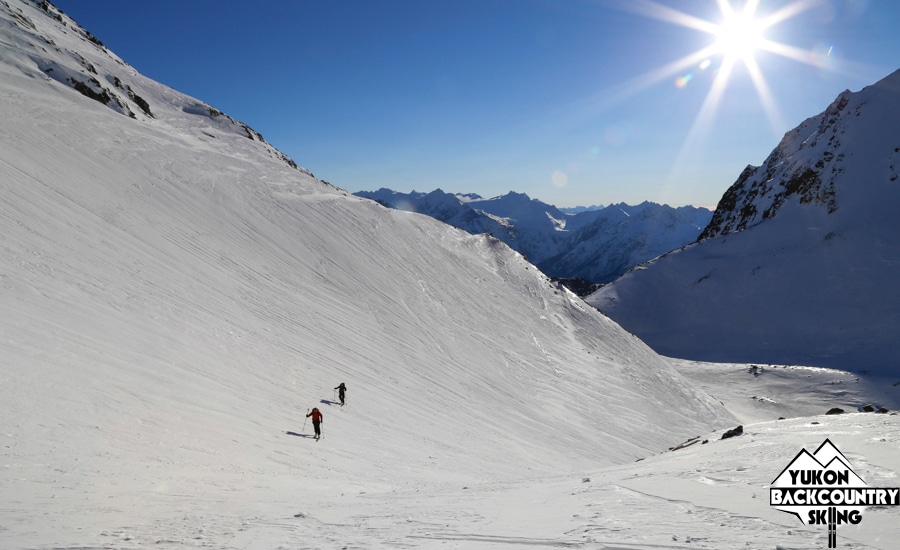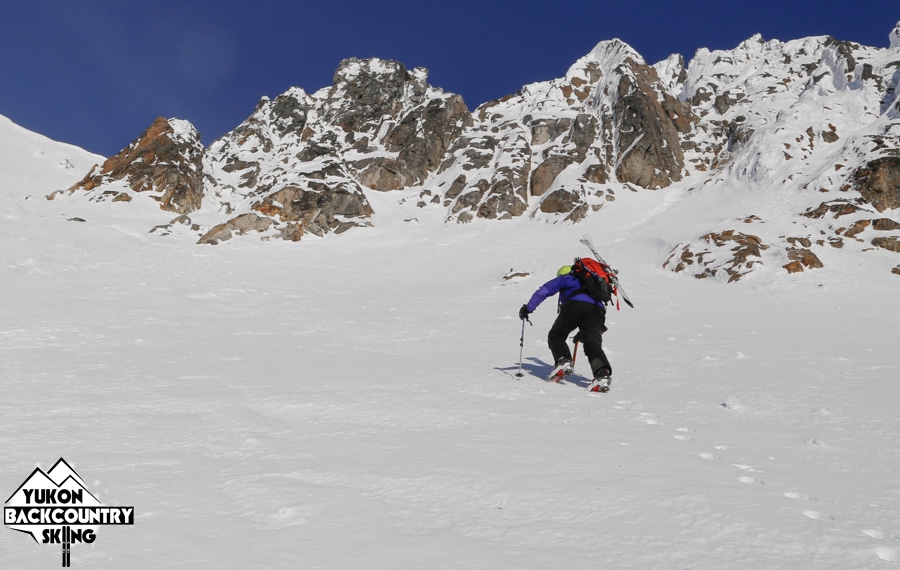 Climbing to the top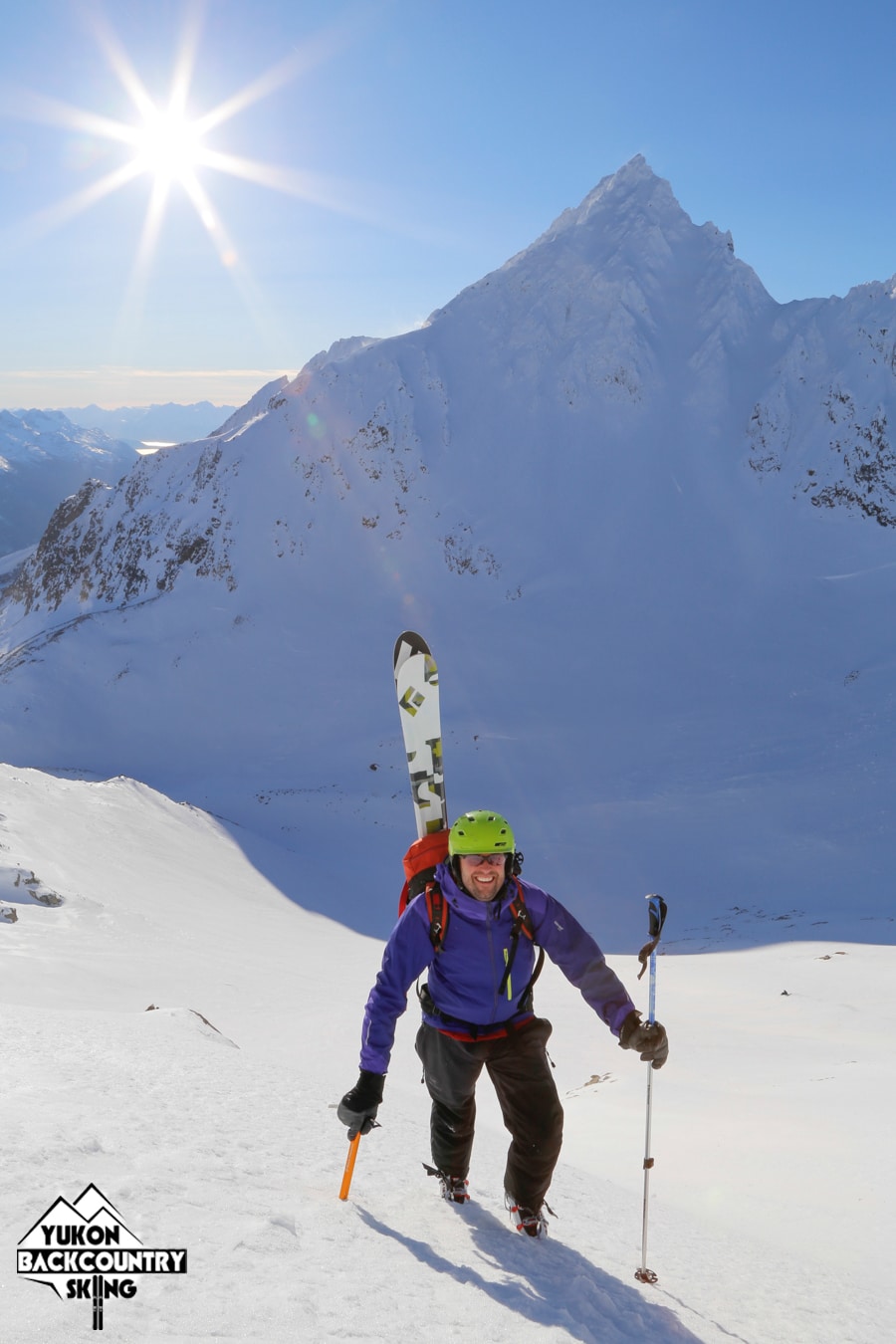 Some North faces seems like in good shape, but in reality it is hard snow and sometimes an unsupportive crust very bad for skiing, especially when it is steep.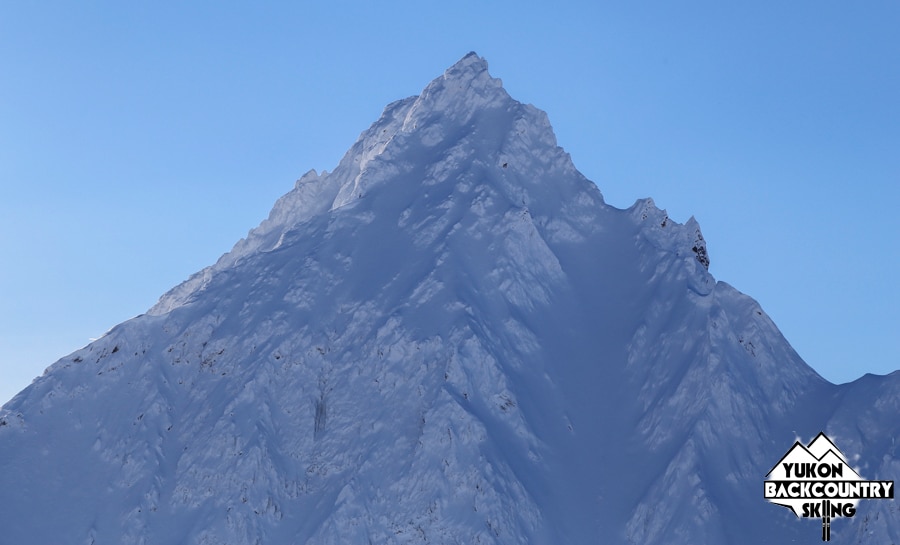 And yes, the shiny little spot on the right is the Lynn Canal, a tiny part of the Ocean close to Haines AK.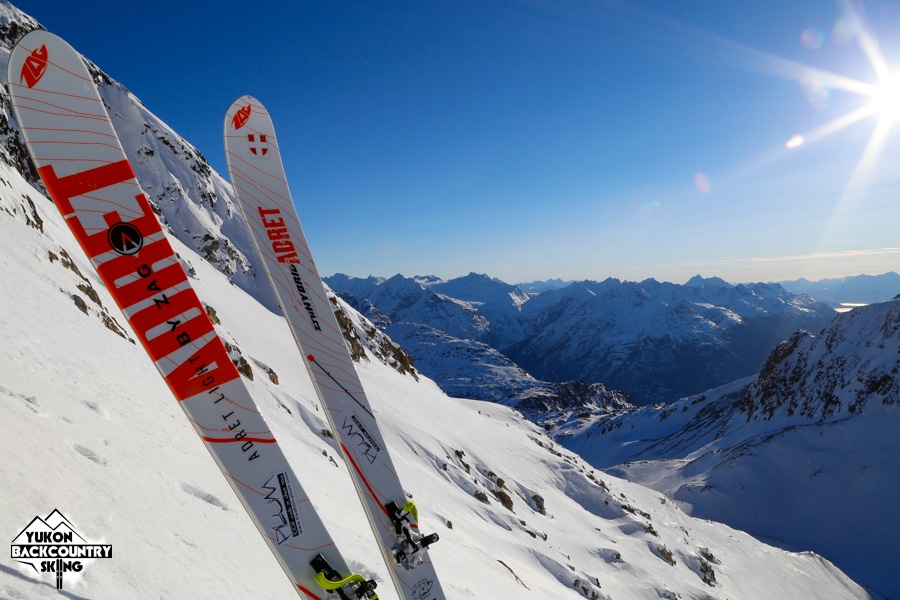 But some South slopes are not that bad.
If you do not believe that we had some spring conditions, even some green stuff has been fooled by the weather.