It has been while since I skied at Haines Summit. Weather forecast was still "good", sunny anyway but cold and windy…so very cold. Temperature was around -20c but with a moderate North wind, the windchill was around -40c sometimes. Snow pack is not so different than White Pass. Not a lot of snow, so dry, it seems like the end of May. The supportive rain crust is present everywhere up to 2000 m at least. Crevasses are not well covered, something to be aware of after the next snowfall. The snowpack seems to be mostly stable, but be aware , there is still some layers of facets and/or hoar, and in some shallow area it could produce some interesting slides. Ski conditions are not that bad, snow is hard but provide a good grip and the surface is mostly smooth. If you have good skis with good edges you can carve like crazy… not so common but funny. It was cold and windy, but the sky was clear and the night very clear with an amazing moon, if it would not have been so windy and cold I would like to go for a night tour. The second day was less windy,  but still very sunny. We are still waiting for new fresh snow, according to the forecast, it should come soon.
The Haines road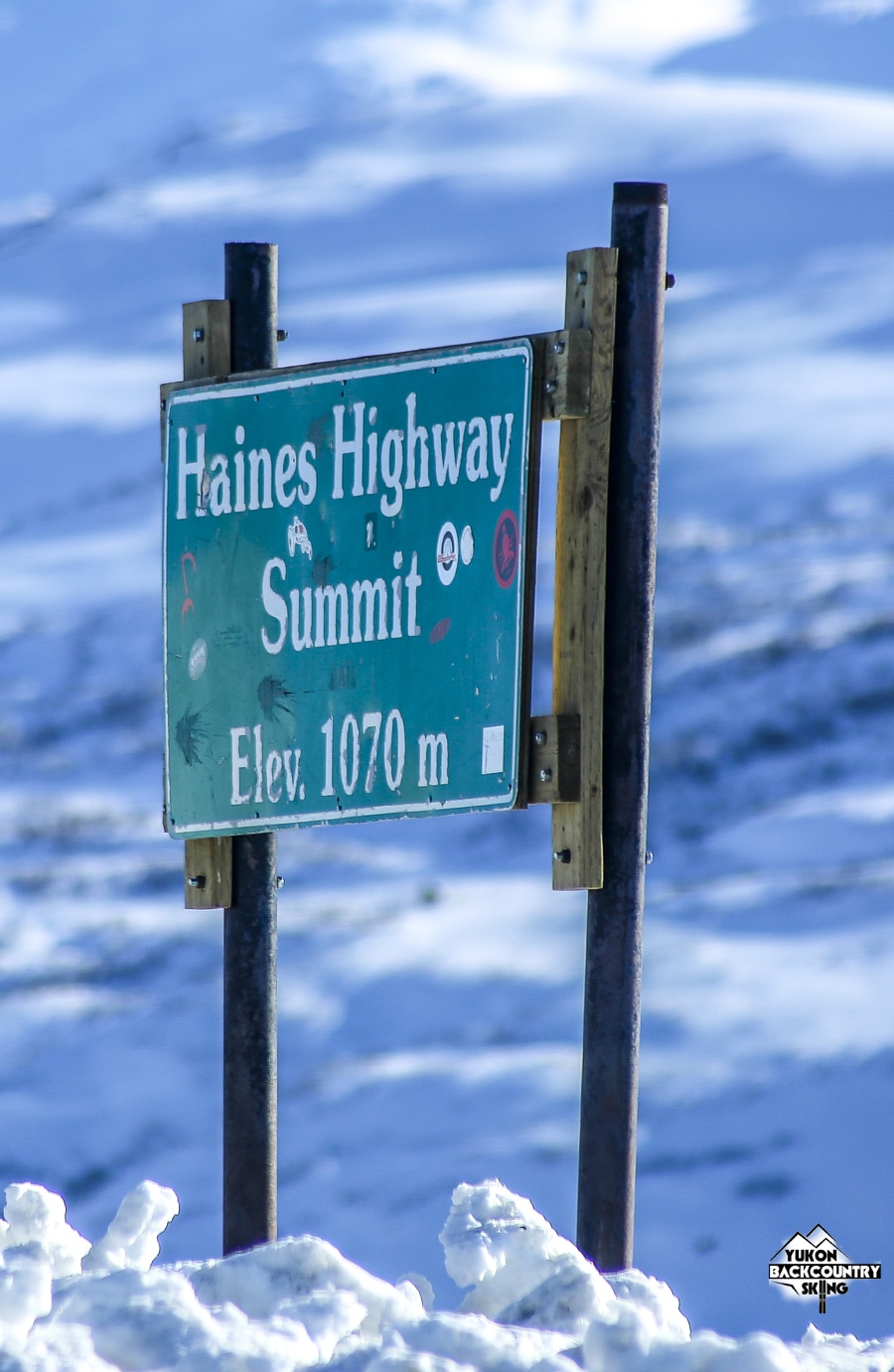 A bit windy, interesting , even with this hard snowpack how the wind manage to transport some loose snow.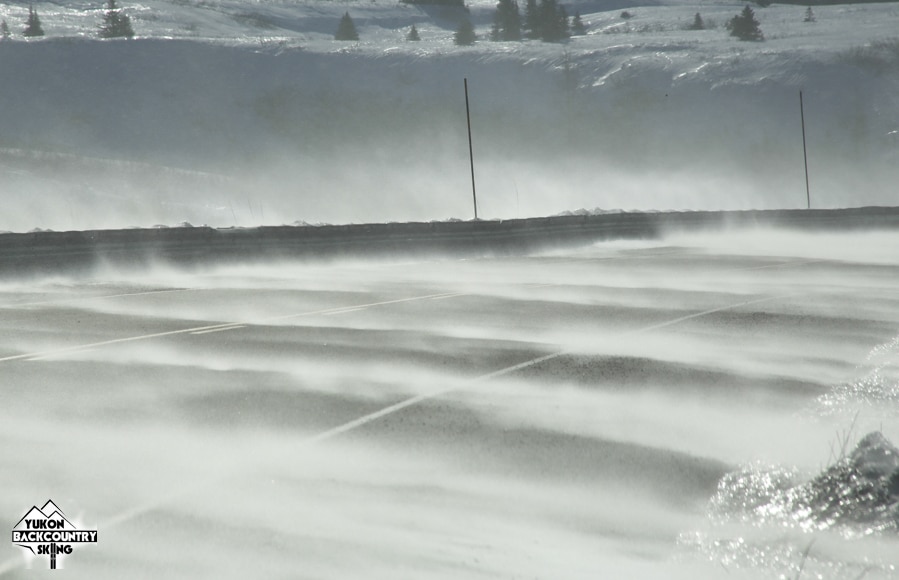 Avalanche on the Northwest slope on Glave Peak shoulder.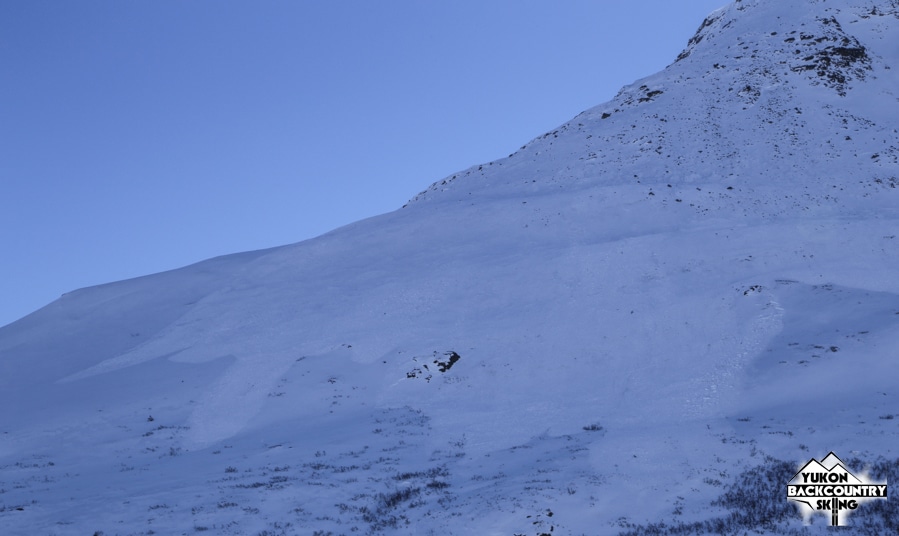 The wind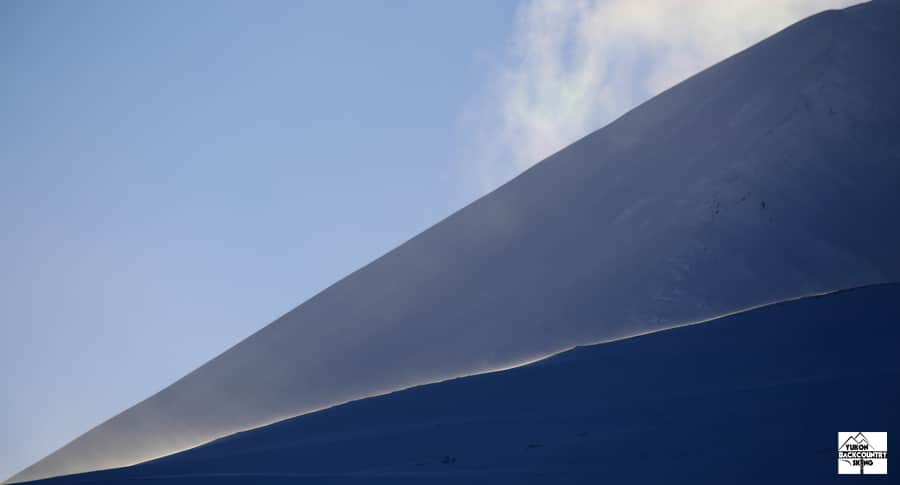 Nice view anyway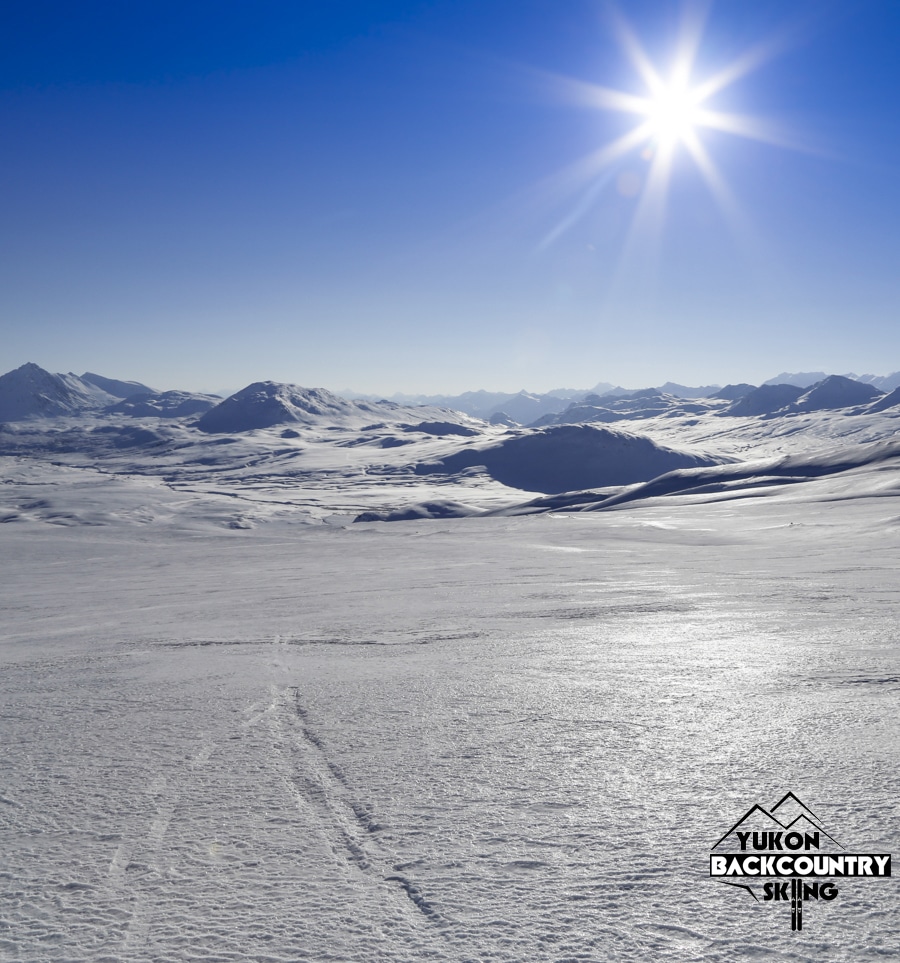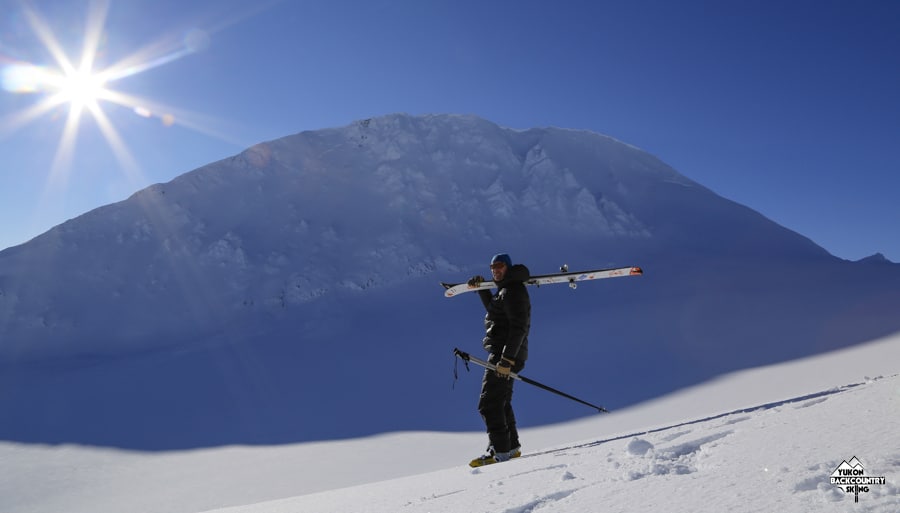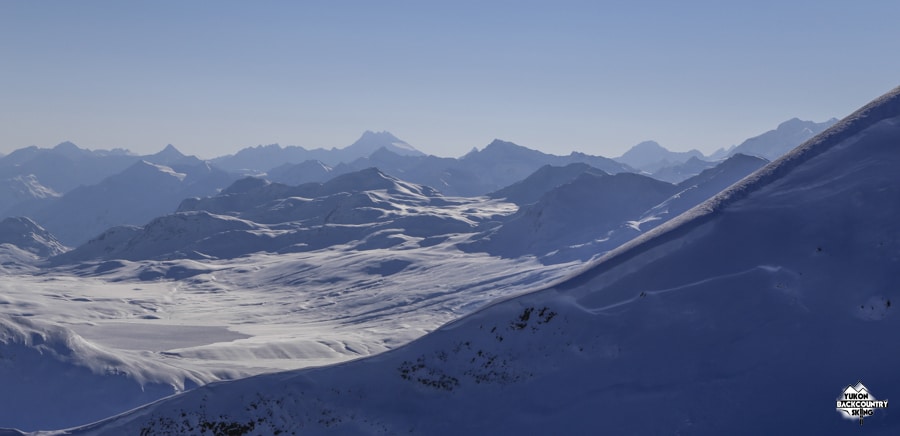 The Klehini river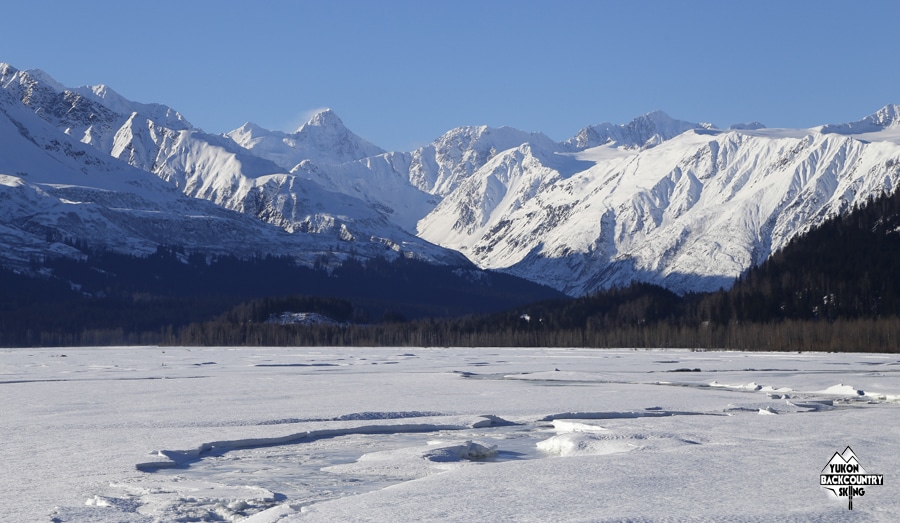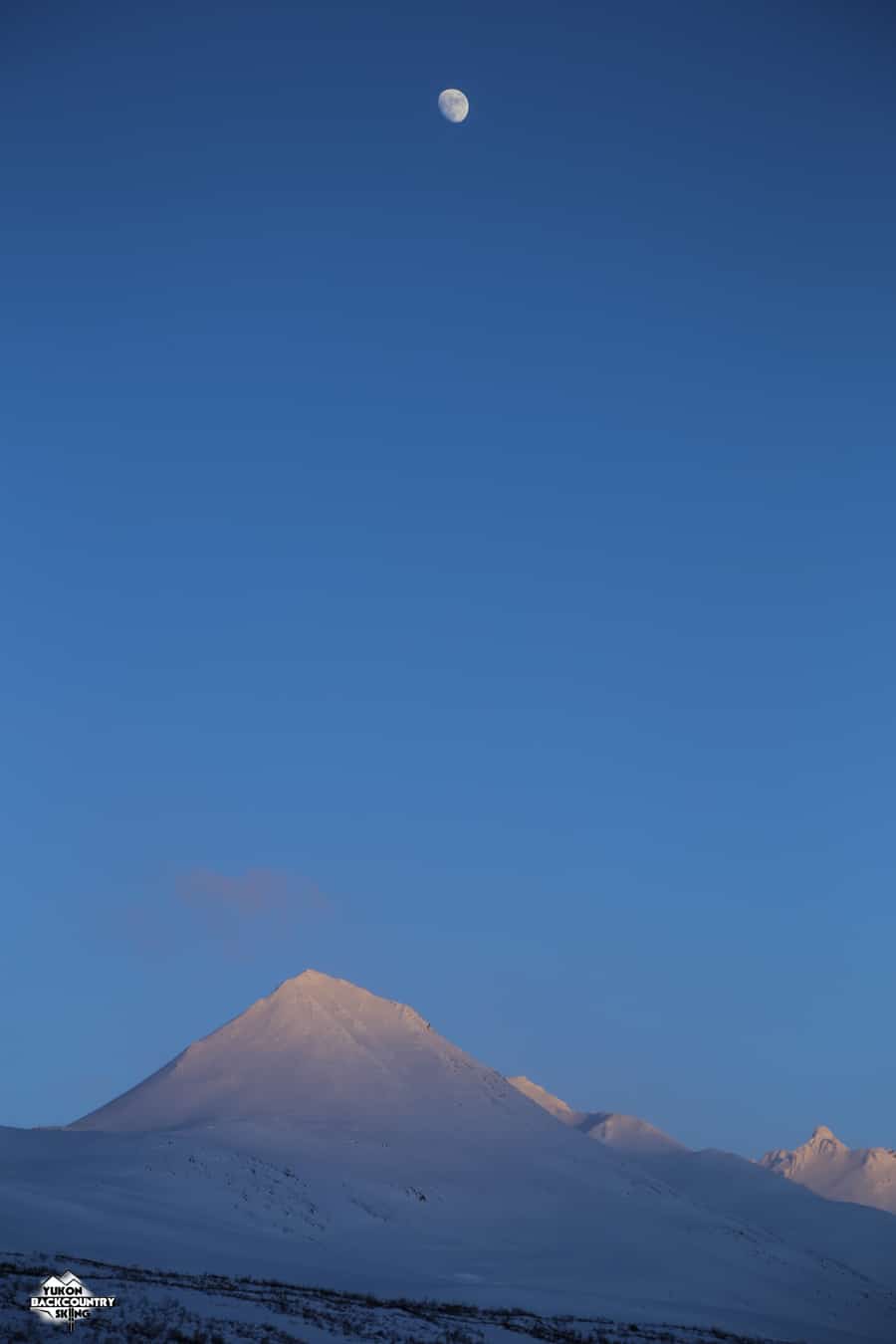 A starry night with a bright moon.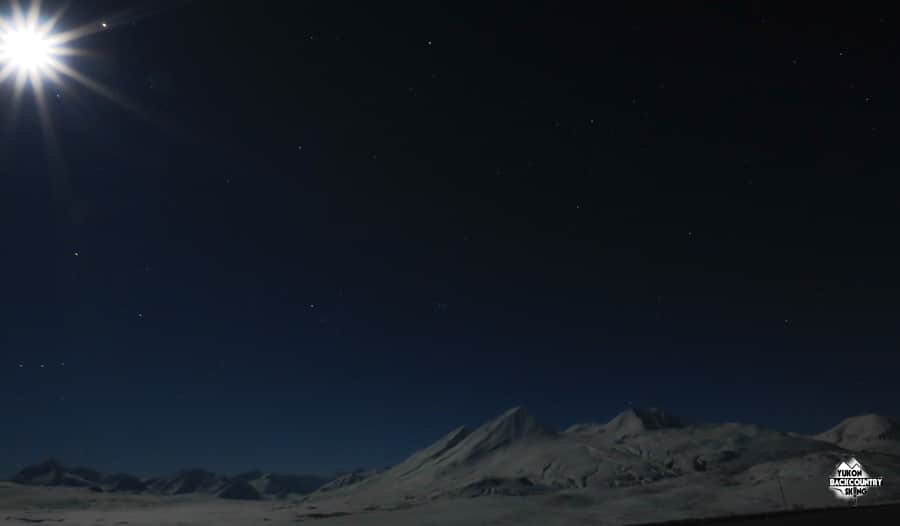 On the way back to Whitehorse