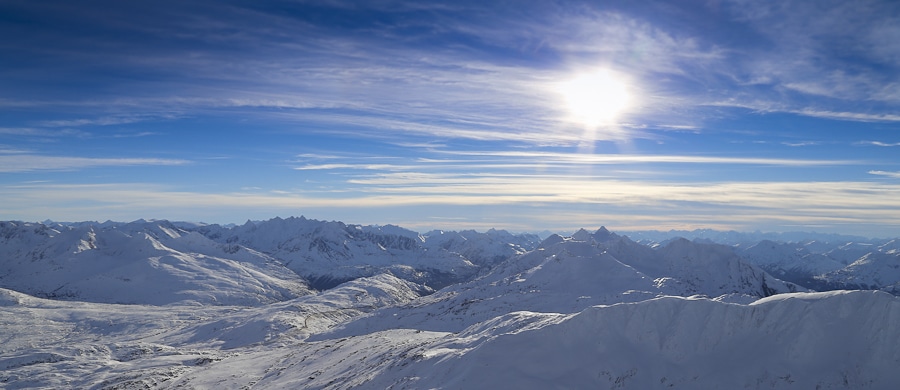 After the crazy weather that we had, the weather is nice again, but the snow pack has been very affected. The storm with rain, strong wind affected the entire region apparently and it rained above 2000 meters of elevation. White Pass looks like the end of may now with not a lot of snow left. But lets find the positive things. After an important avalanche cycle, now the snowpack is well set up, covered by a hard and mostly supportive crust of ice snow and/or ice. According to the weather forecast for today, it supposed to be warm again, close to 5c. It was warm for the season but not that warm and the snow was just affected in just sheltered area facing SE….where the snow was good 😉 So we decided to go for a South Face, and I wanted to go high to check the conditions there…and to enjoy the view, so we headed up to Taiya Mountain, one of the highest peak in the area. Our plan was to ski the South-west face, but because of the snow conditions we decided to go down by the easiest way.
The fog was present from Carcross cut-off to Fraser, but after a few minutes we were above the thin layer of clouds.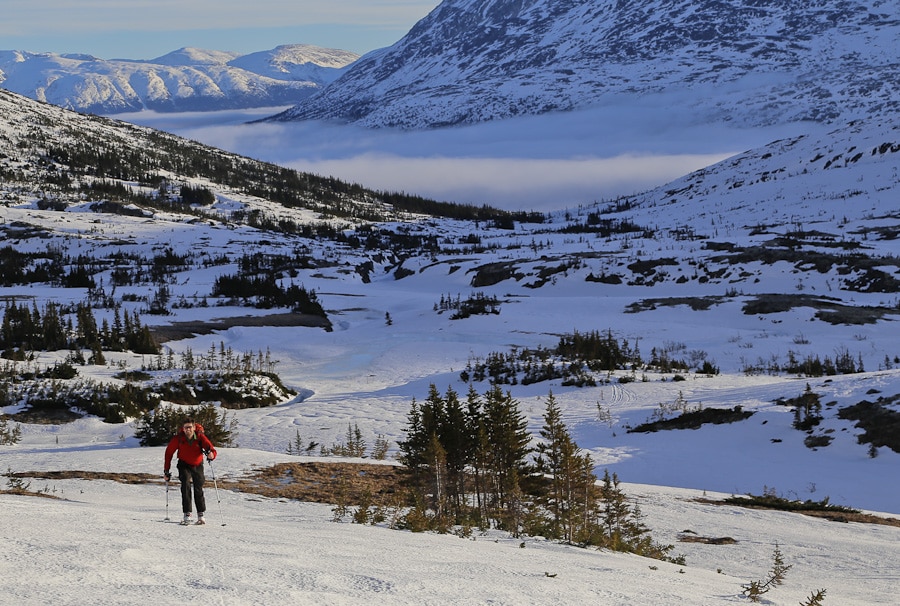 The snow pack, well affected by the rain, easy too see with those typical drainage lines…so good for skiing, especially when the snow is frozen hard….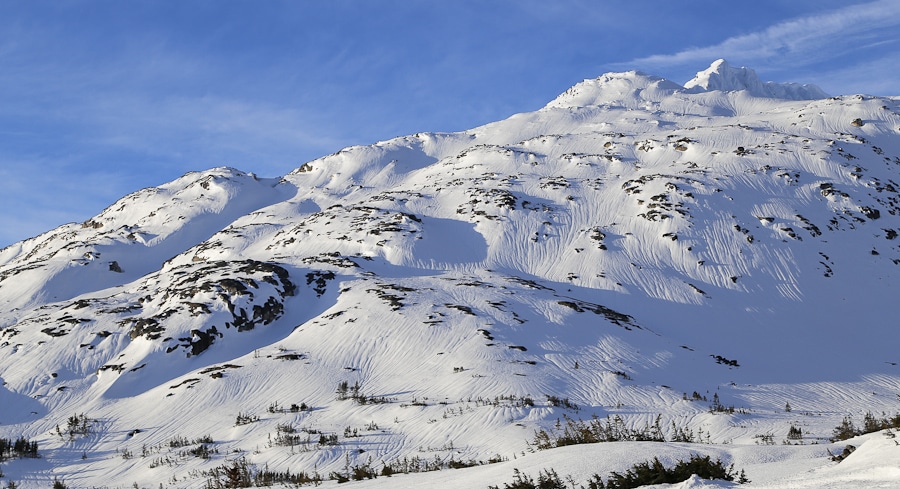 So yes, this morning and most of the day, the snow was frozen hard..and supportive, easy to travel on with good skins (snow crampons mandatory if you are not very experienced)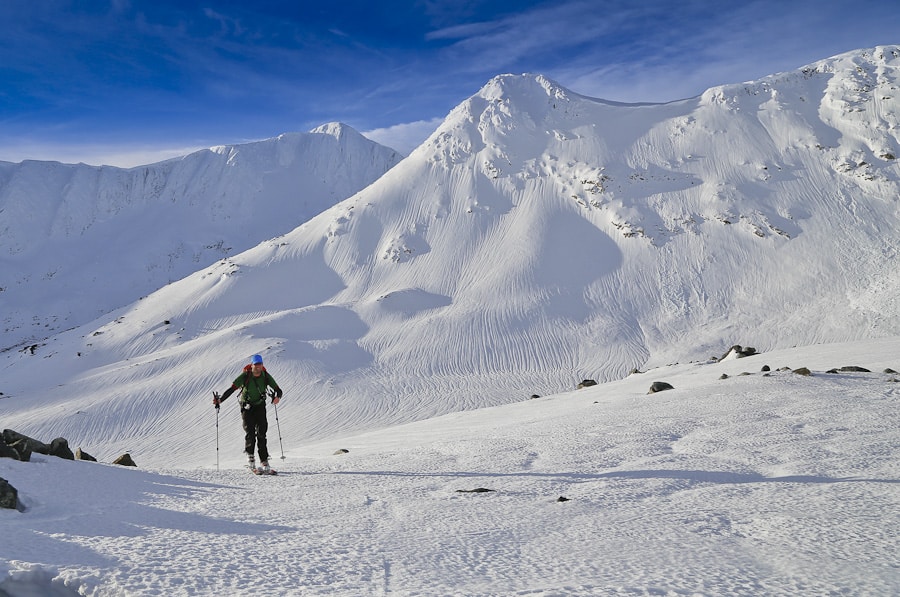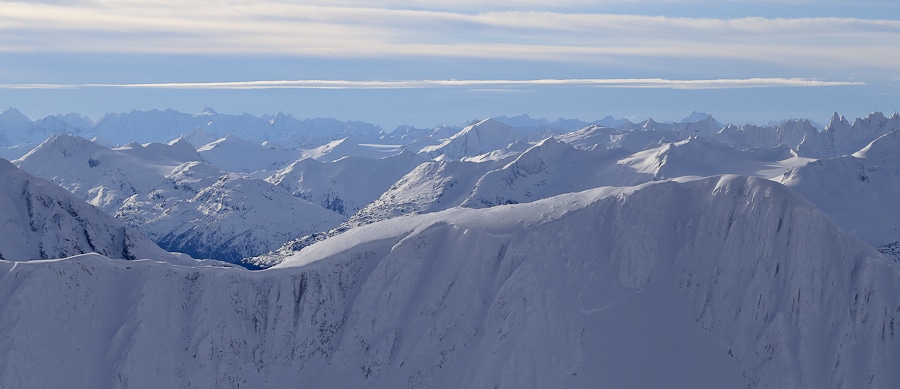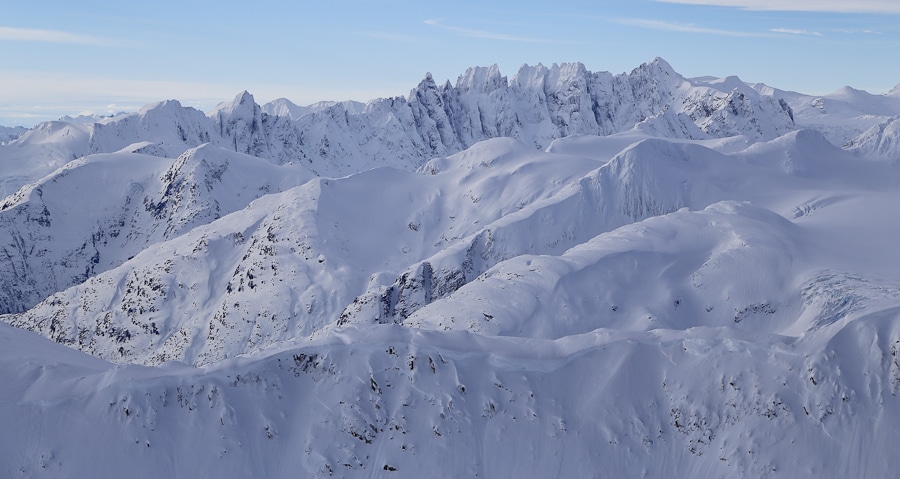 Another general view  of the snowpack well affected by the rain and with tracks of old avalanches.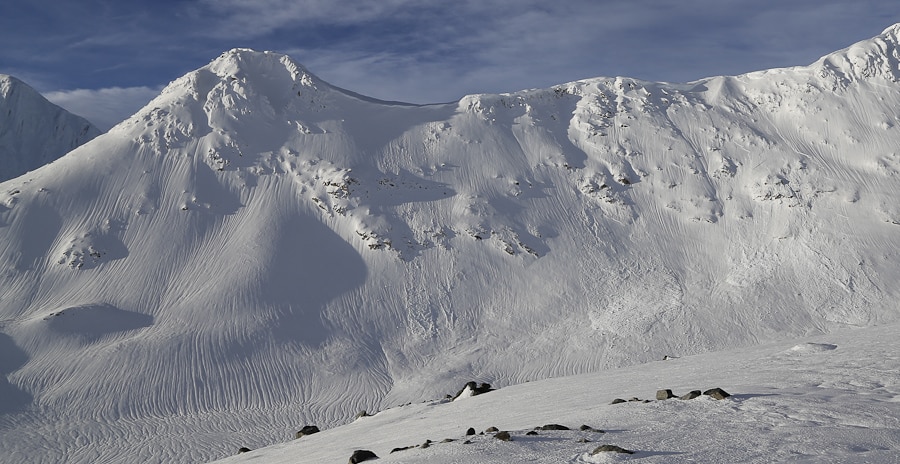 A bit of boot packing, campons mandatory, the snow is sometimes covered by pure ice, helmet useful because of falling ice balls.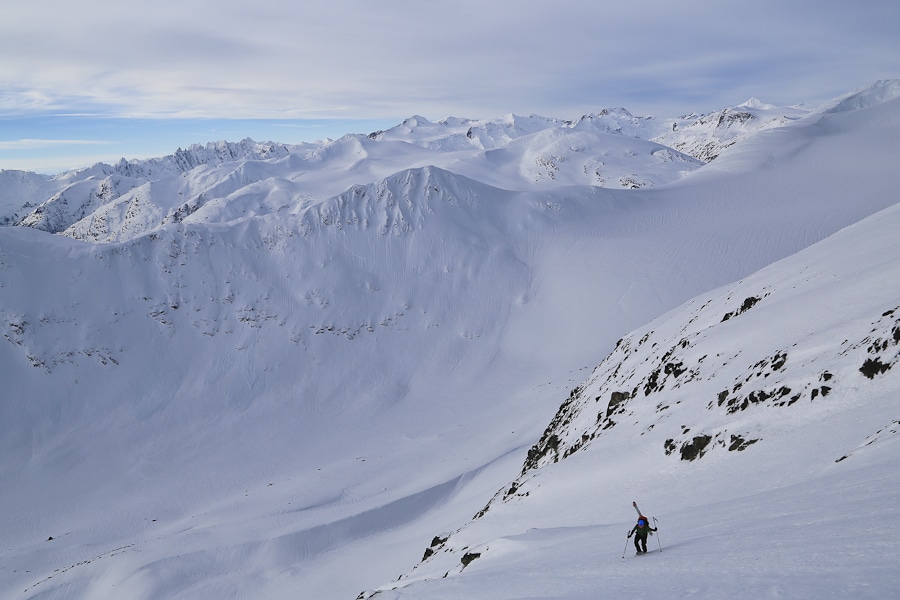 Close to the top, on the summit plateau, the snow is covered by ice balls, sometimes bigger than a tennis ball.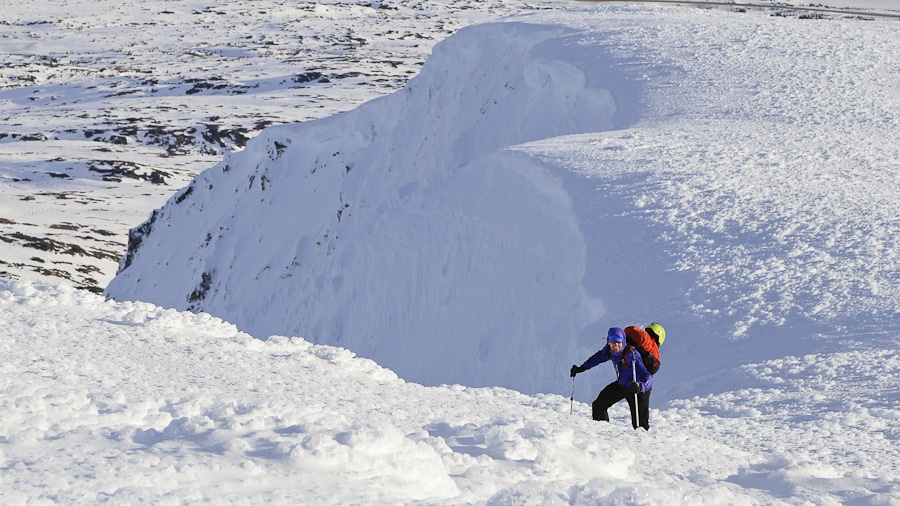 On the N side, Taiya glacier is not well covered and crevasses are still clearly visible, not good for skiing yet.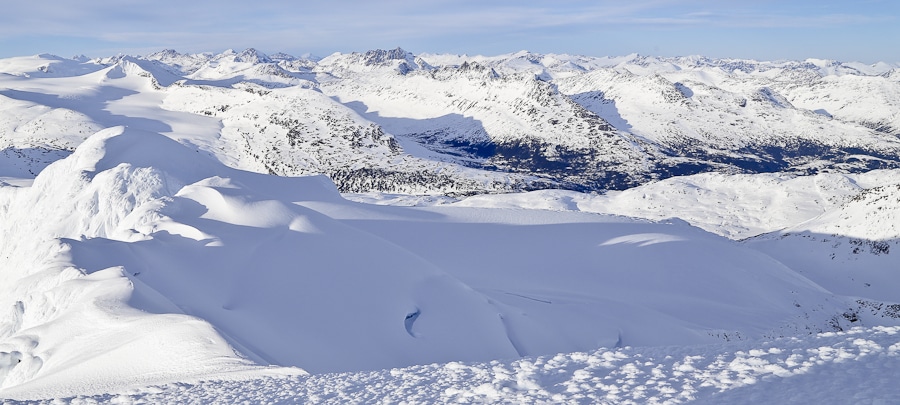 The funny snow surface…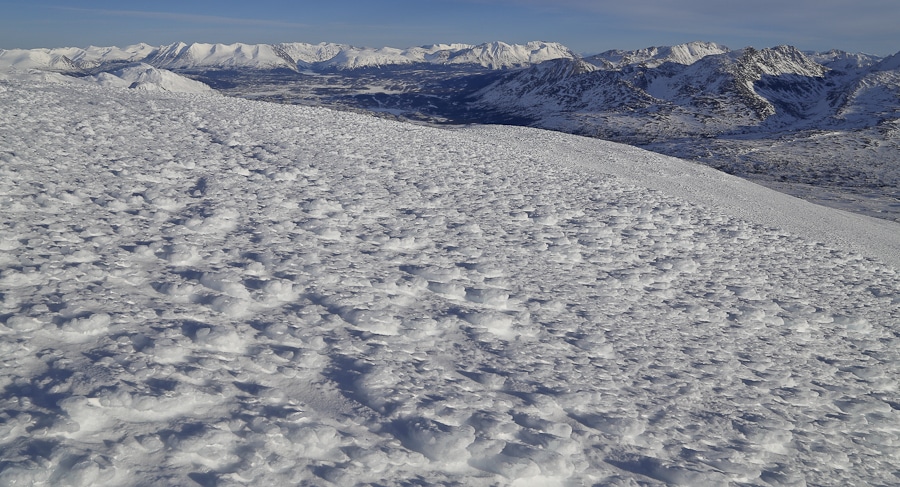 Let s be ready for some funny skiing…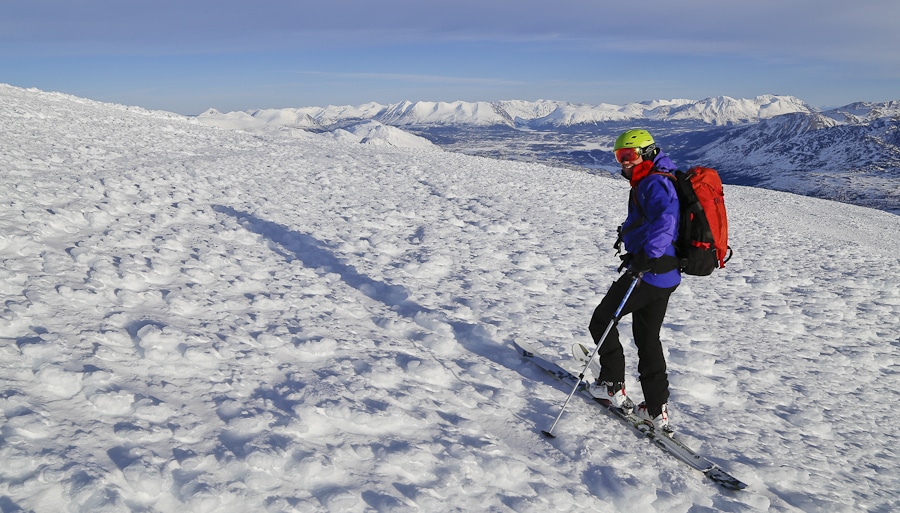 The upper part was very bad for skiing…but once on the East side, we encountered a very nice corn snow…our legs were happy too.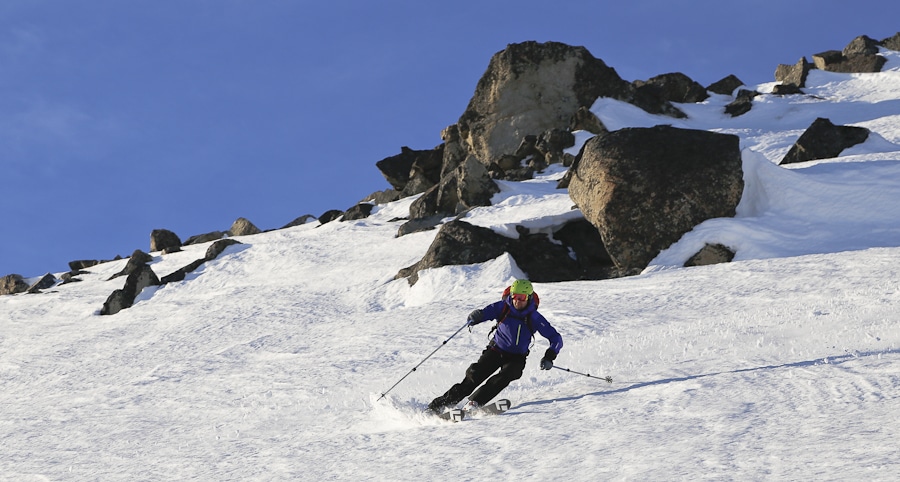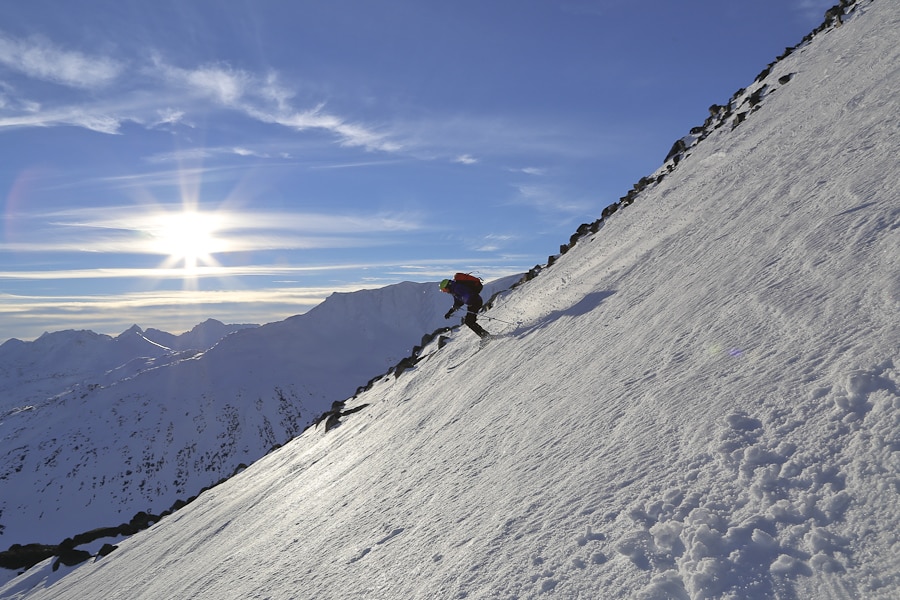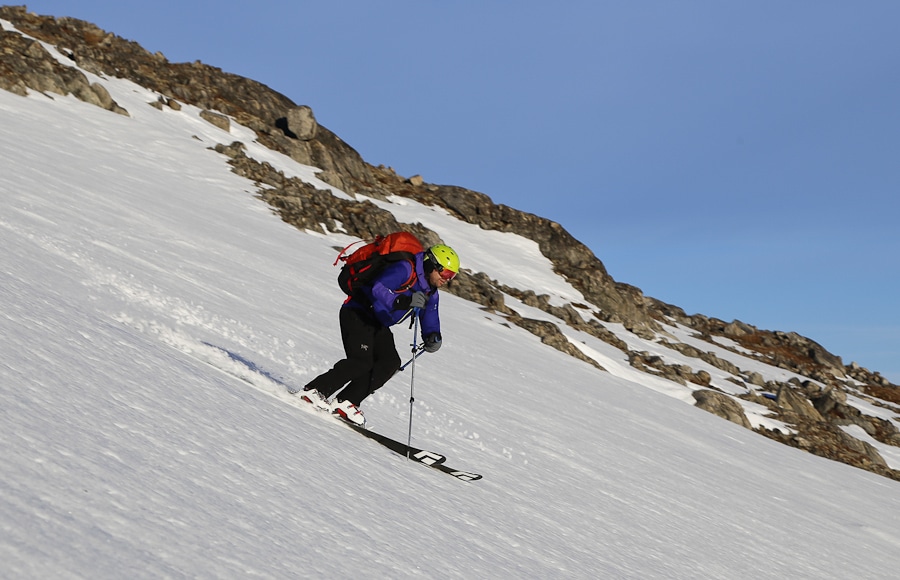 Now lets do the snow dance or whatever could bring some new fresh snow.