Good weather finally at White Pass, the road was open, so we went to see the result after the passage of the warm front  with good snowfalls, warm temperatures and strong wind. It was a bit cloudy in the morning, especially in the alaskan side, temperature was close to zero but always negative with a light SW wind, so it did not affect the snow. But, no doubt, the wind did his job and the snowpack is very wind affected and variable. Ski conditions were fair sometimes close to be good in some locations. The stability was not to bad, but the frozen crust is now present from the bottom to up to 1600m in the Fraser area, there is some new fresh snow, loaded a bit by the wind in N NE aspect. That new snow was good for skiing. We tried some steeper couloirs, but the snow was hard to very hard with a thin icy layer on top of it, in one couloir it was impossible to climb without ice crampons and in the other one, skiing was very difficult, something to keep in mind for the next snowfall for sure. But, we had a nice day out and we did some good turns on that new fresh snow. Do not forget to check avalanche conditions : Avalanche bulletin
The view of Summit Creek, Feather, Cleveland SE and Carmacks.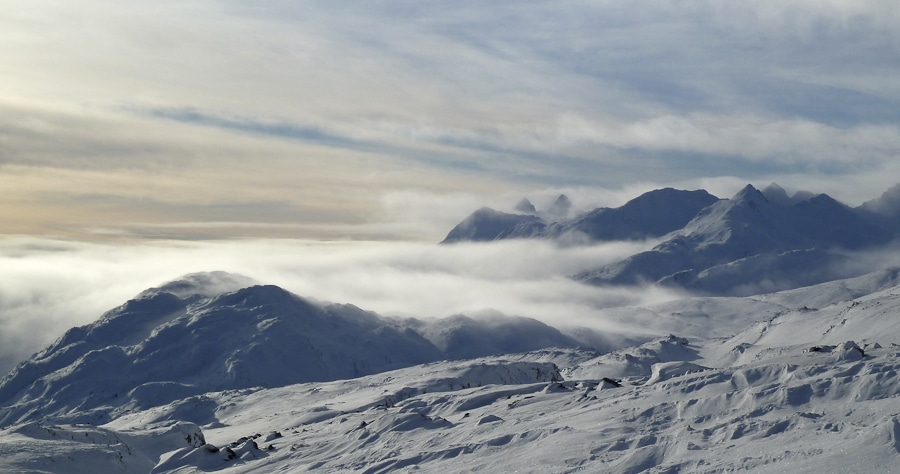 Snow was good for skinning up.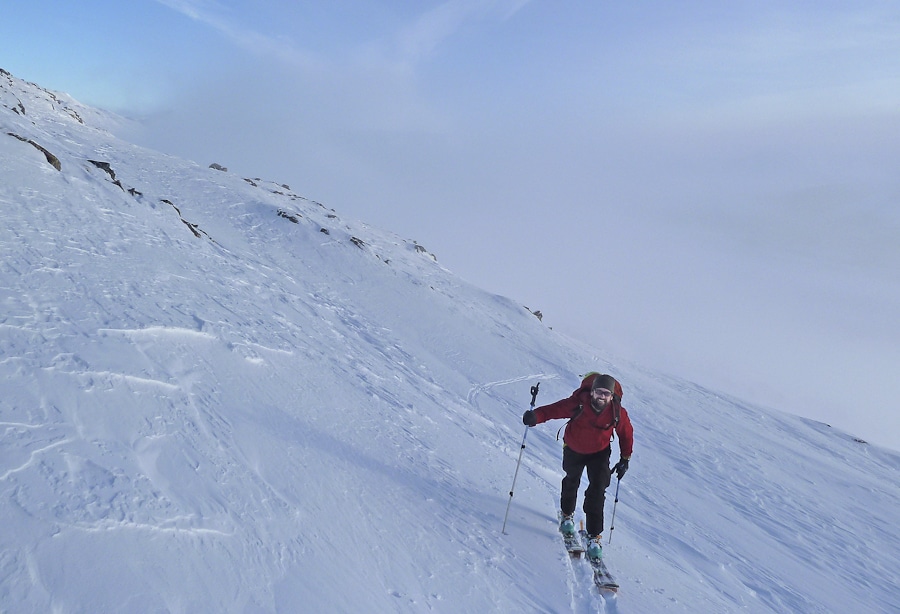 Nice light in the morning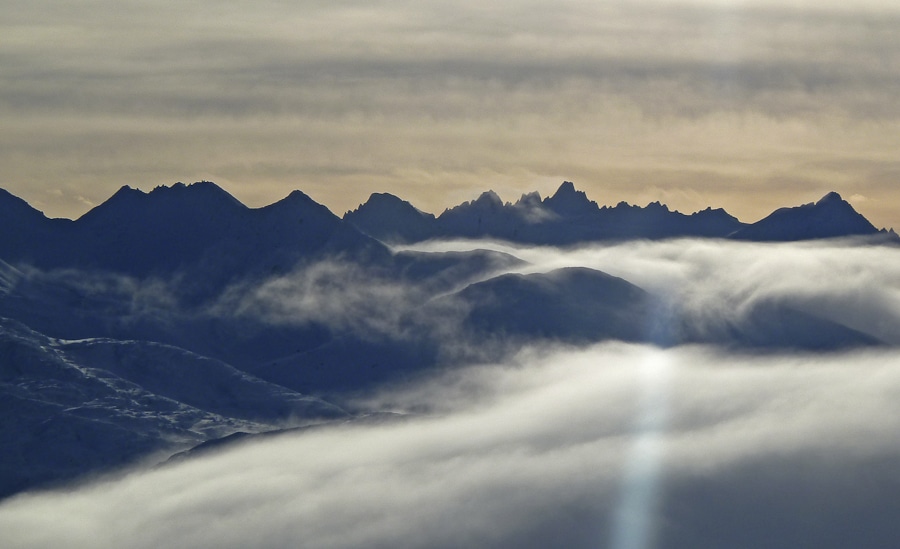 In the East side, the wind did a very good job to remove the snow.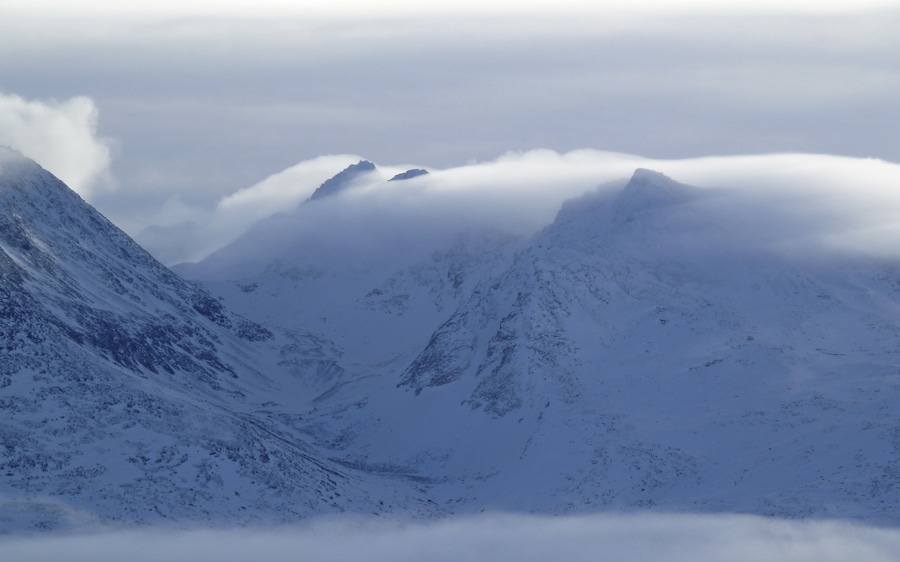 One of the couloir we tried.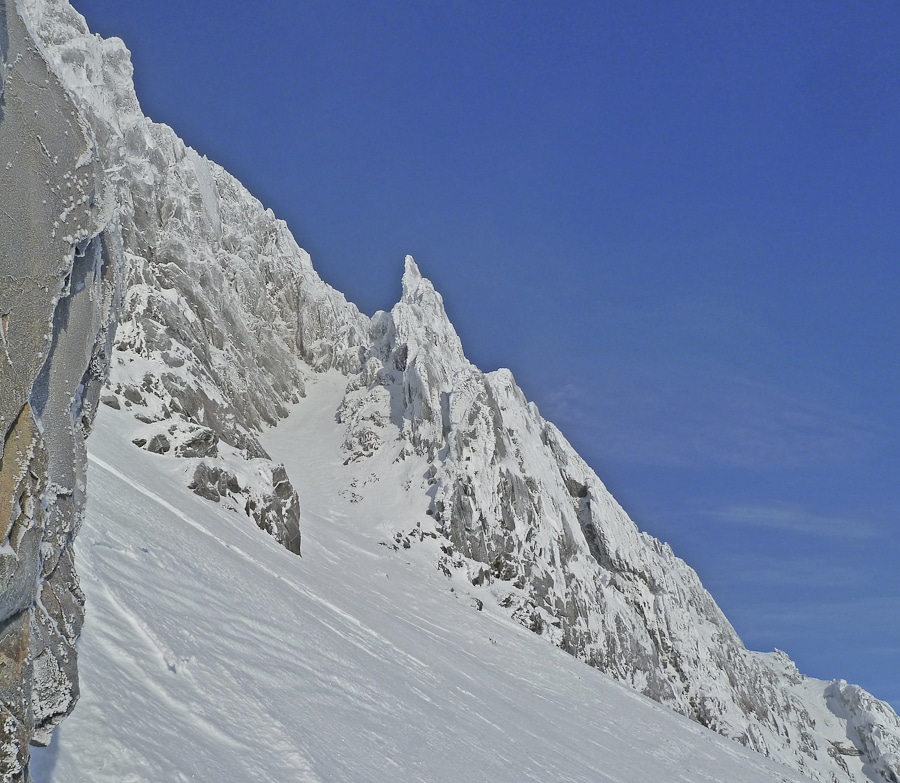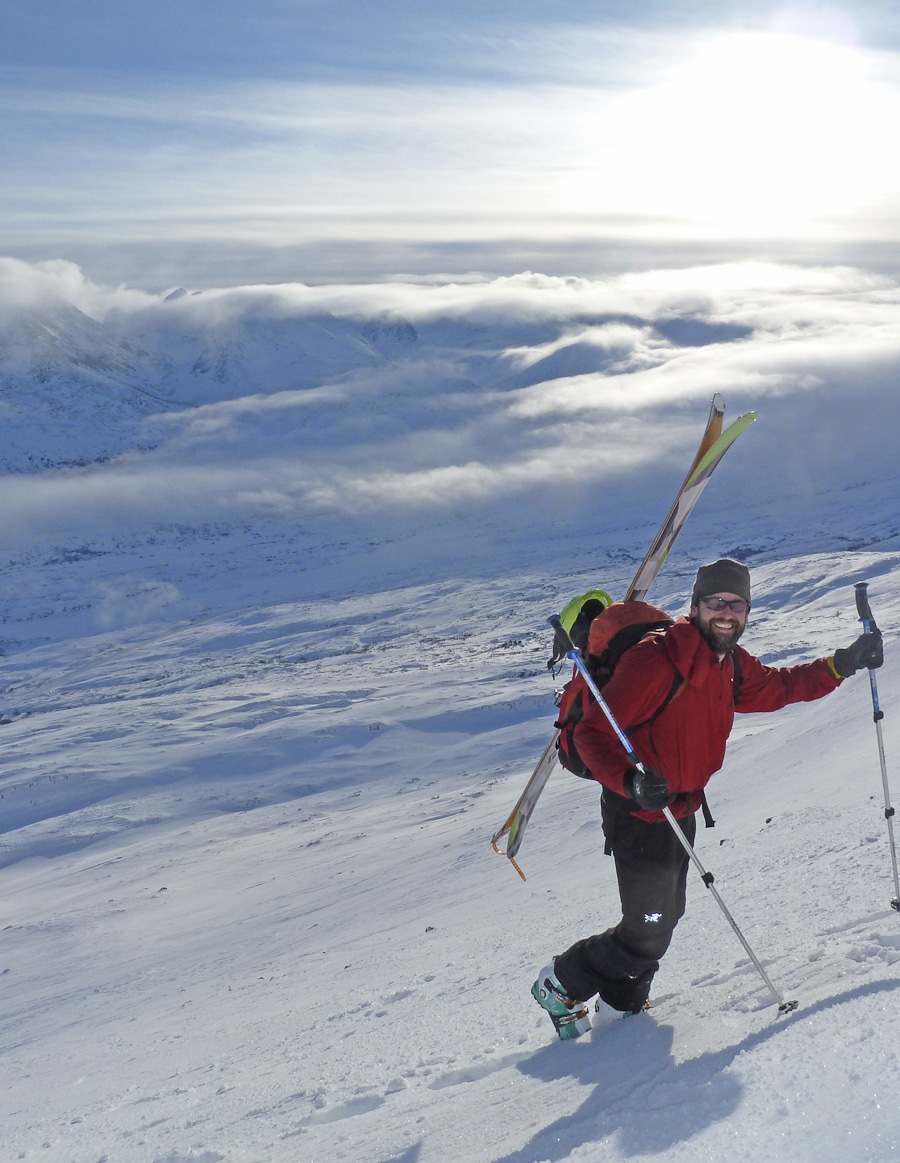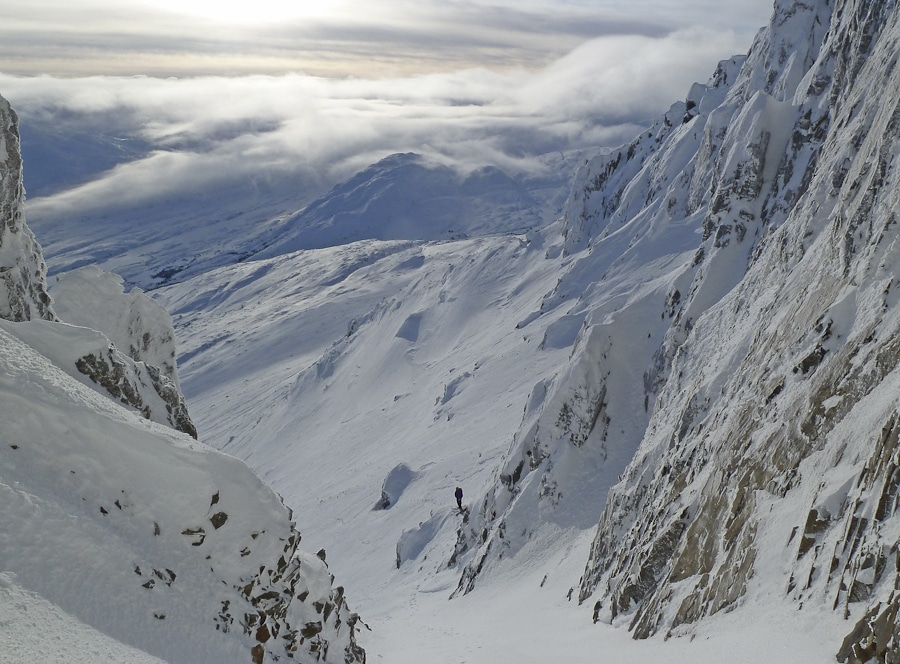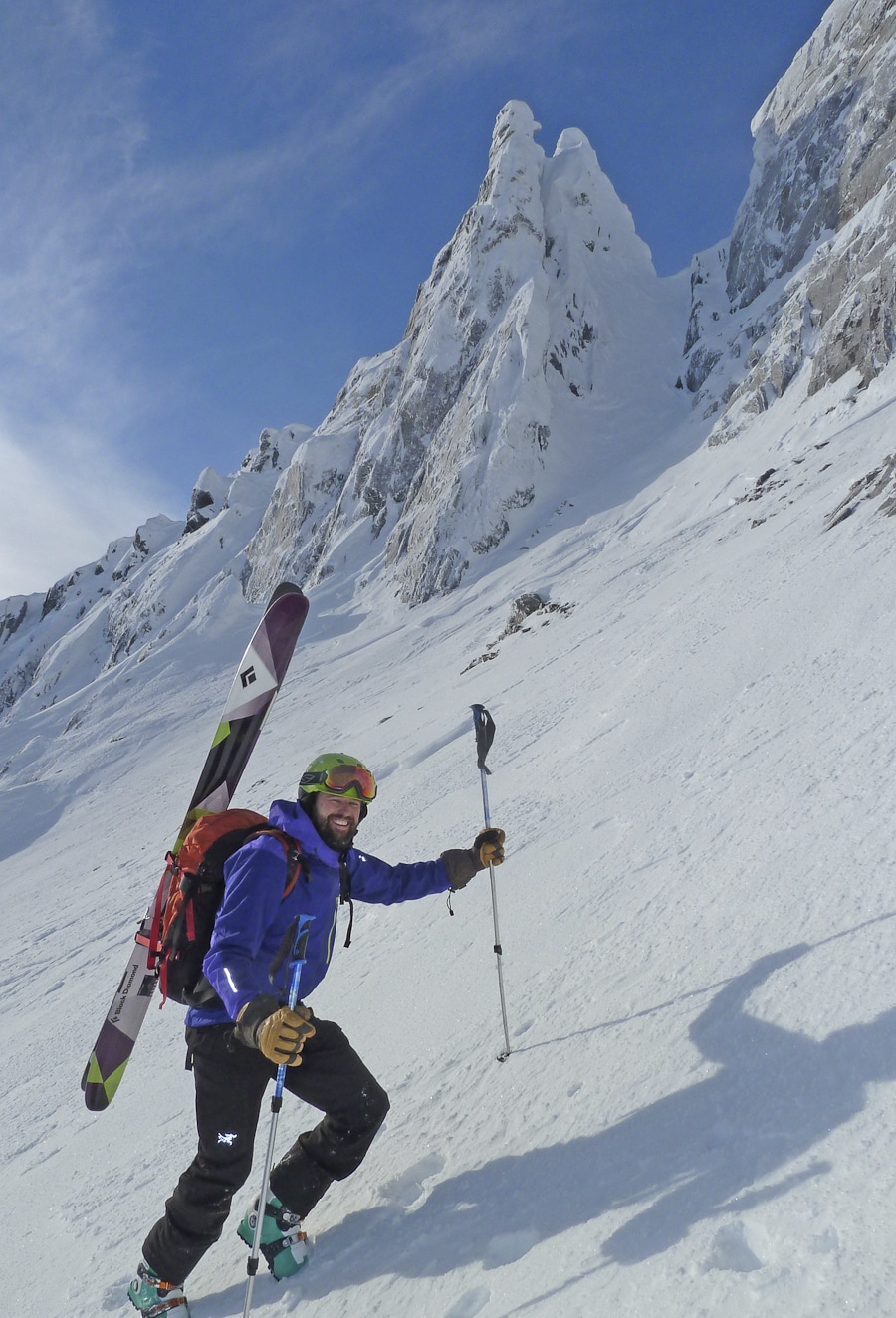 In the hidden couloir
A few good turns anyway…