Are the ski conditions still good? Do people really still care?  In town there is no more snow left, bike trails are nice and dry. A lot of people are in mountain bike and canoe mode right now. But, for real skiers, the season is just at his best.  Even after a very mild winter with low precipitation, we still have perfect Januaril conditions. We have January snow quality but with April temperatures and daylight….it is just perfect.  On North aspects the snow is still cold and dry and easy to ski while everywhere else corn snow provide good skiing. For the snow stability, it is not too bad, and we finally can go in steeper terrain without too many concerns.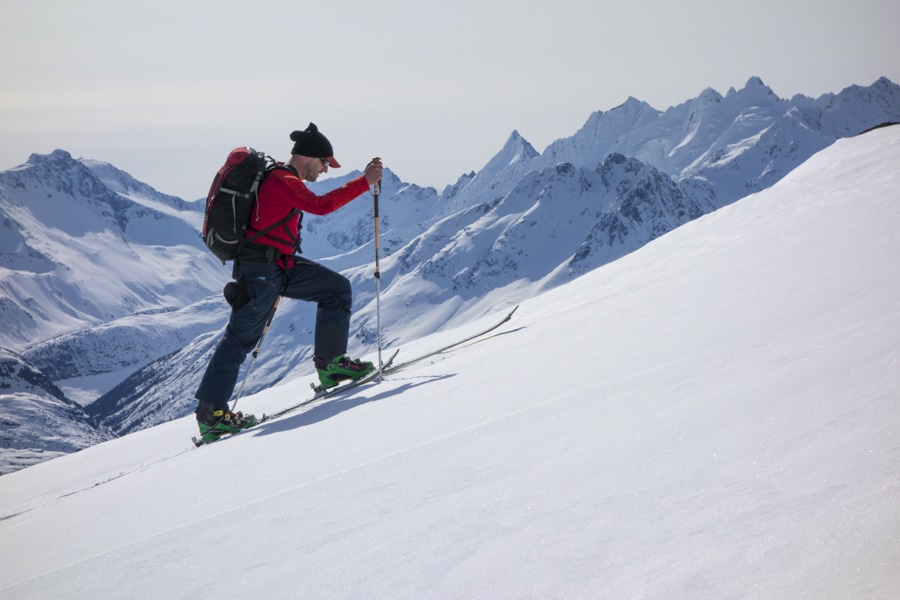 So we went up to Cleveland area…
…and down in a nice South facing little couloir with good snow.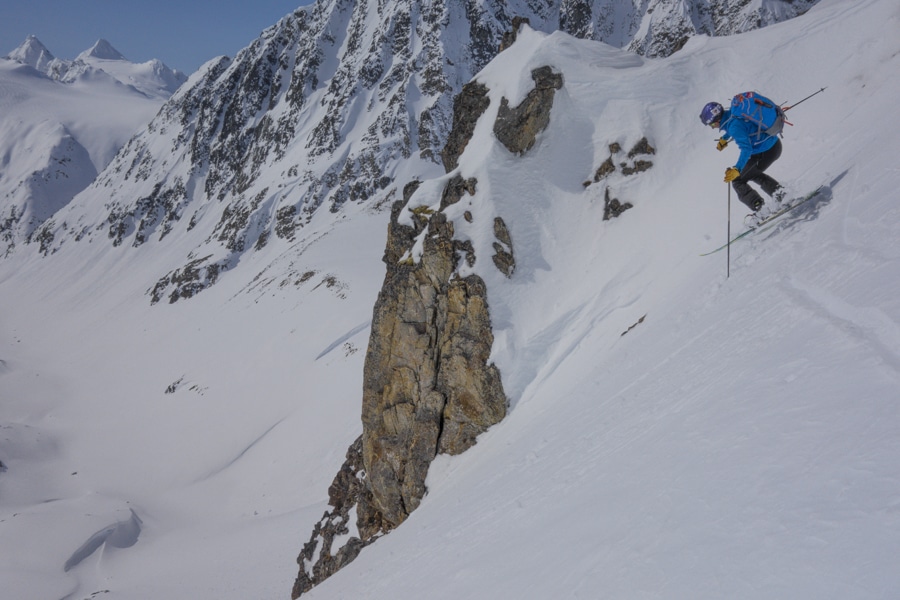 good toys and a nice playground for the day…what else?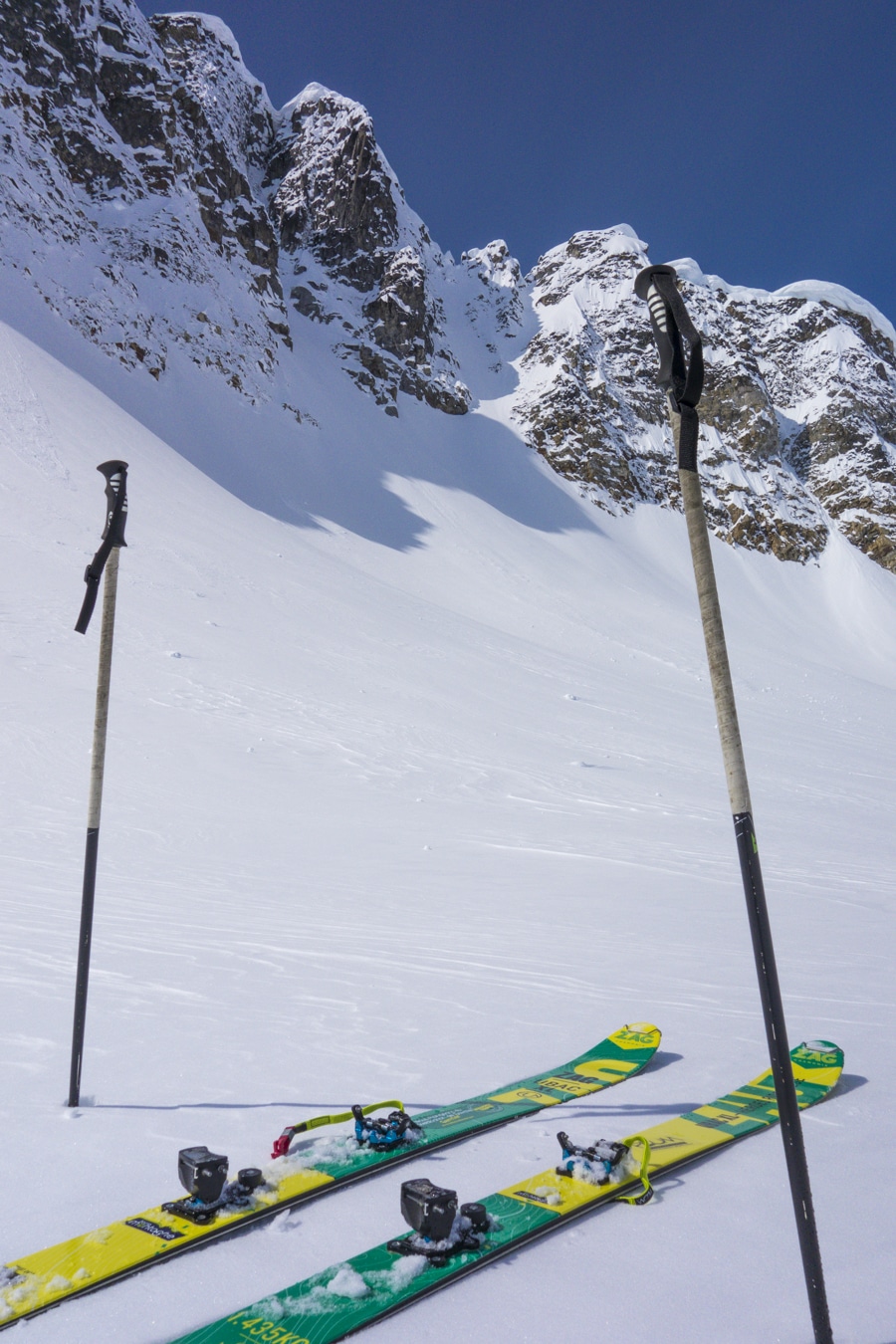 Up again to find a good line.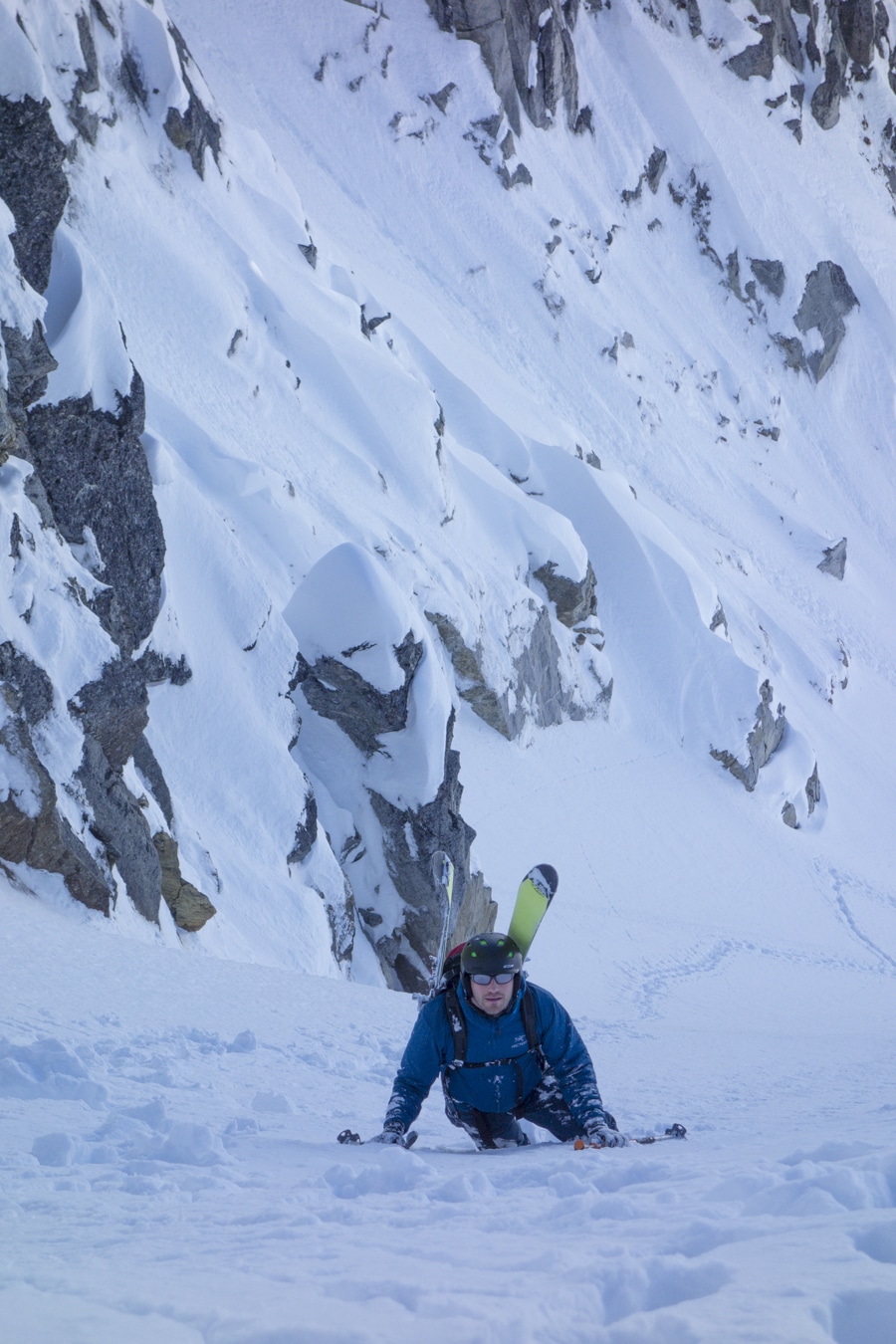 Checking the conditions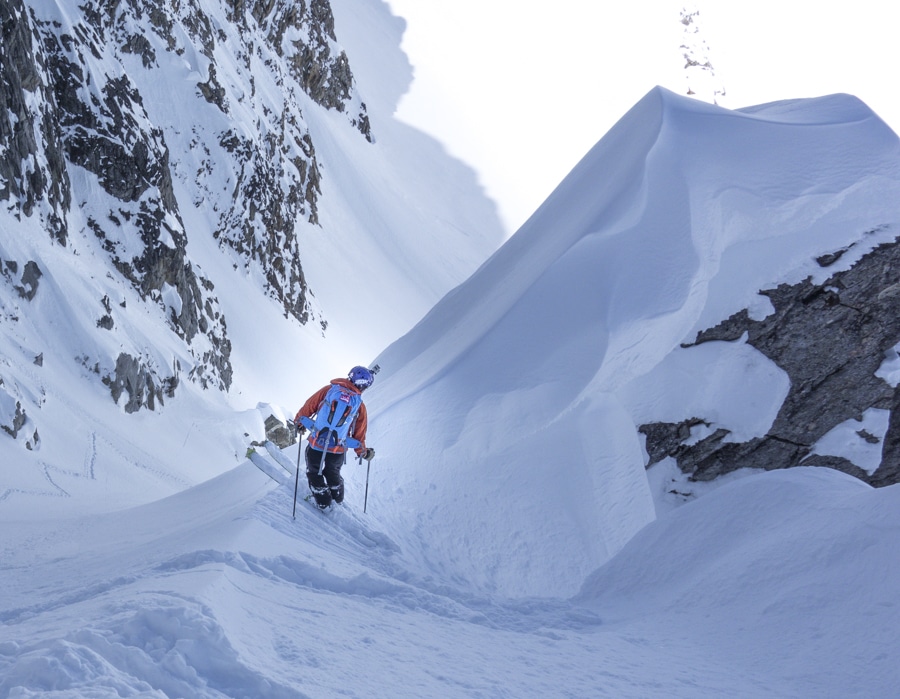 And dropping down a nice line.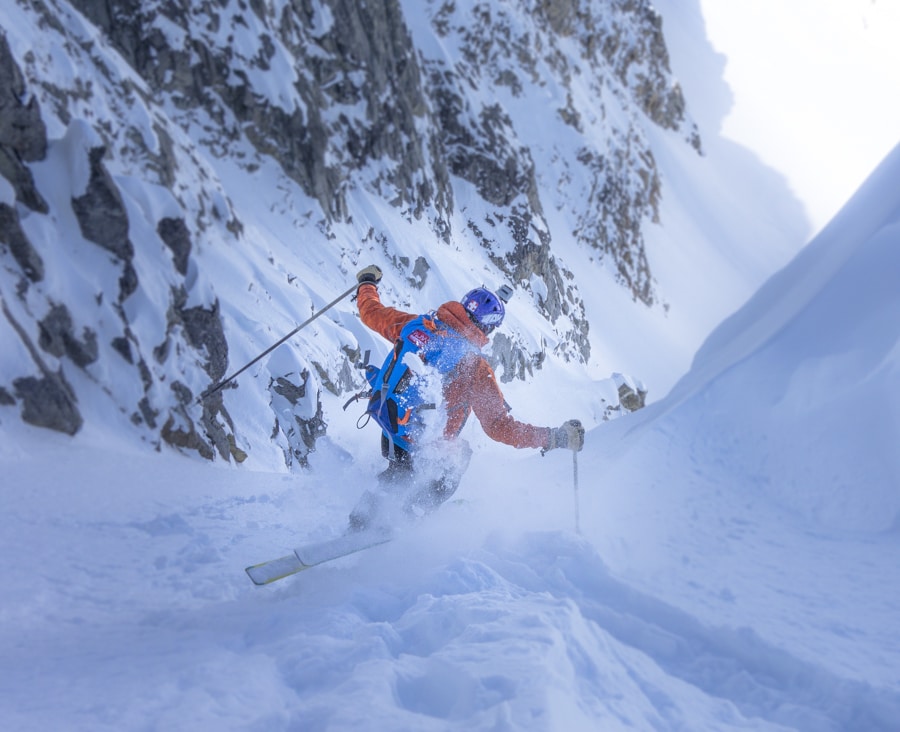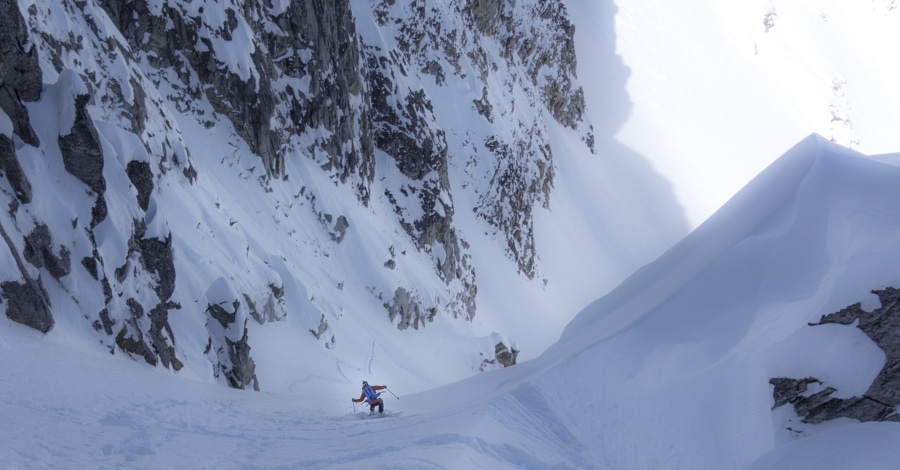 And up again for more turns….a nice cornice on the top of the Southeast peak of Cleveland.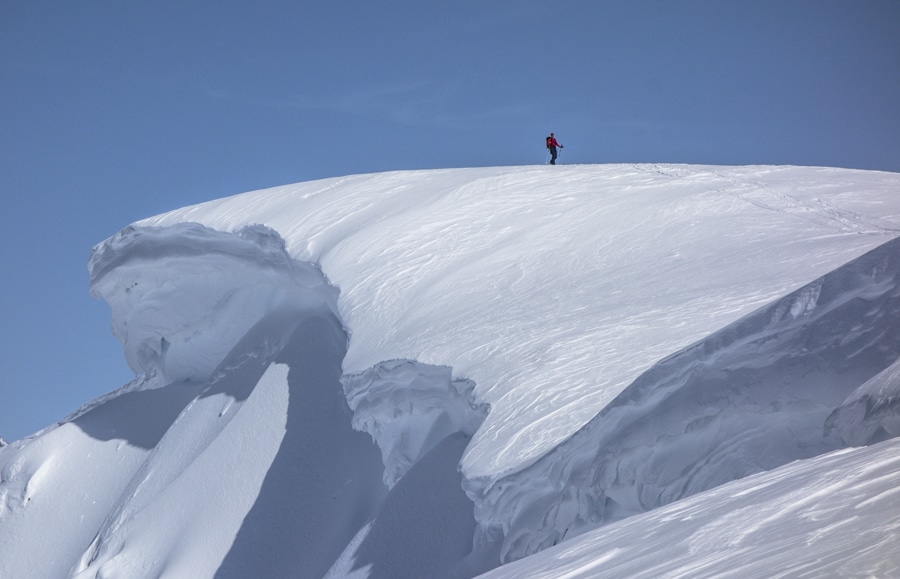 And down again….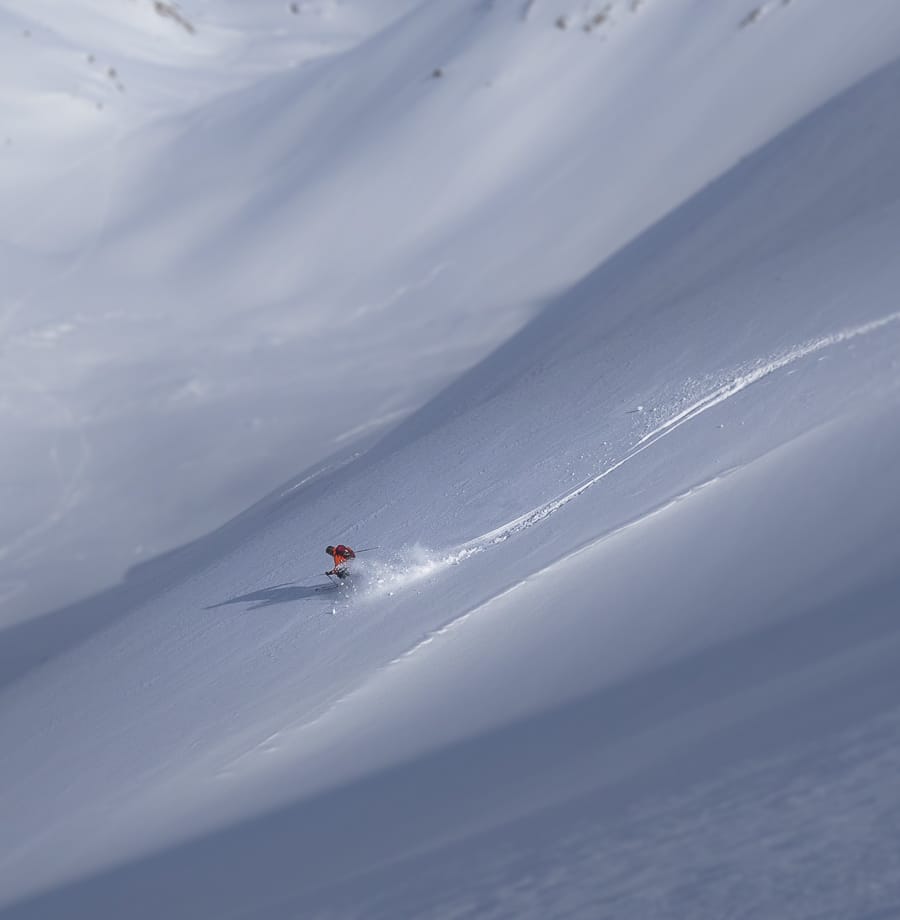 At low elevation, spring is here and after a low snow winter, approaches will be soon tricky, so far it is still good but for how long?