I have spent the last days with a good team skiing at Haines Pass. Spring is very early this year, now we have the snow conditions we normally have in early May. Does it mean skiing is not possible, or not good?. Of course not, I usually ski till at least mid-may from the road with no problem. Currently it is still possible to find good ski conditions. The warm-up we had for Easter week-end has affected considerably the snowpack, actually we do not have more than 1 meter of snow at low elevations (around 1000 meters), creeks start to be opened, willows are everywhere. But that crazy warm-up did not have only negative impact on our snowpack. Of course, on short term it has increased the risk of avalanche (cf the accident at Log cabin) and the snowpack has melted a lot, especially at low elevation. But from my point of view, I try to be optimistic and to think positively. The big warm up helped us to clean most of the nasty surface hoar layers buried in a lot of places and waiting for a skier to ski by. But , be still aware at higher elevation, especially in north aspect higher than 1600 meters of elevation.
What about skiing now? during the last days, Haines Pass area received a bit of fresh snow, between 5 and 15 cm of nice cold and dry snow (powder) on top of a supportive crust or old dry compact snow at higher elevation on north aspects. So yes, skiing was good to very good on most of the slopes,and just a bit wet and sometimes sticky in the afternoon at lower elevation, most of the times, just for the last turns close to the road. It is that time of the year when you can ski powder and perfect corn snow on the same run.
For the weather, it was another story, with a mix of everything, just like april is good at, sometimes it was nice and sunny, sometimes it was a complete white-out.
So if you are thinking about going skiing, go now, and with a bit of experience you might find some good slopes and be surprised by the ski conditions.
For what is going to happen next…I do not know, with that kind of winter we had, everything is possible, if it continues like that, the ski season could end very quickly, maybe if we are back to the normal, we could receive some more good dumps of snow…who knows? let's talk in a few weeks.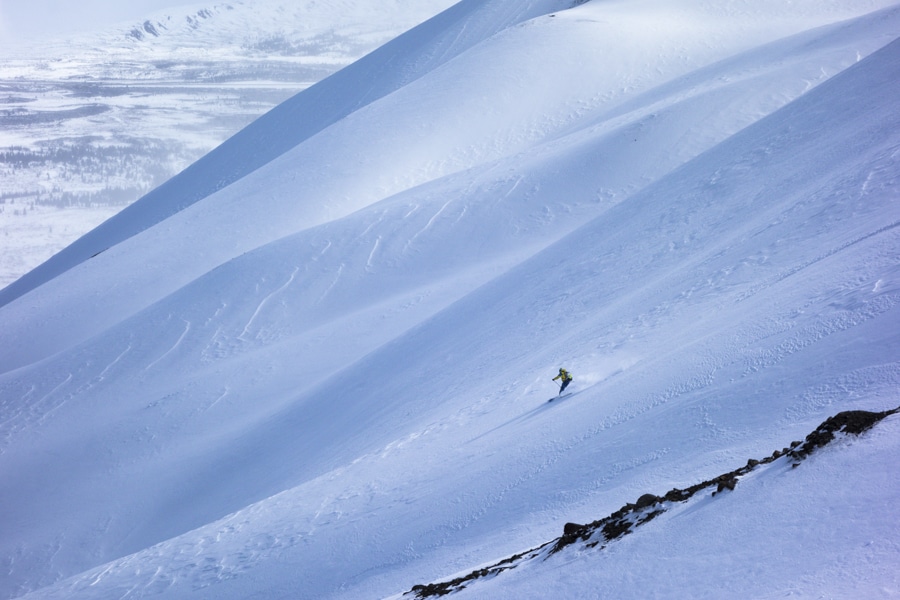 Nice run far from the crowd…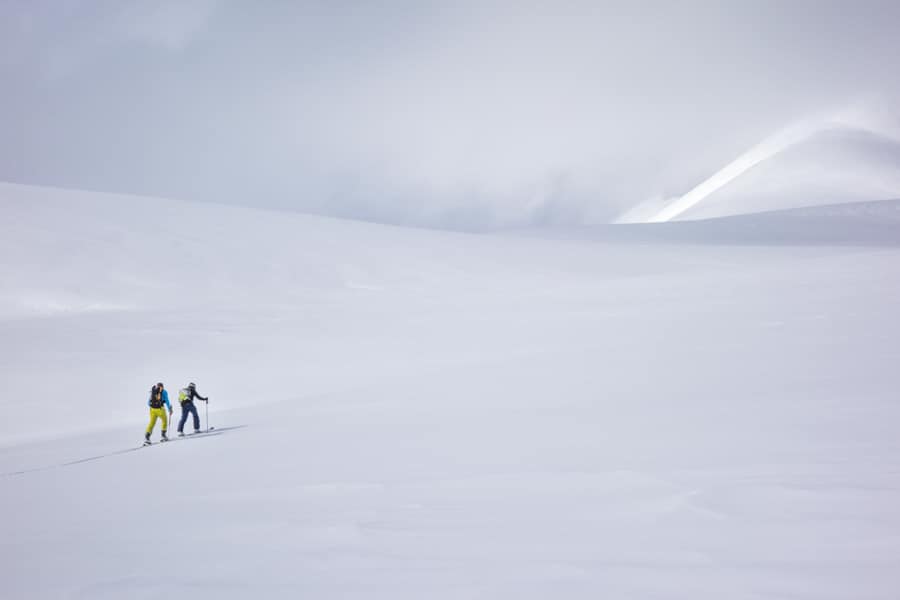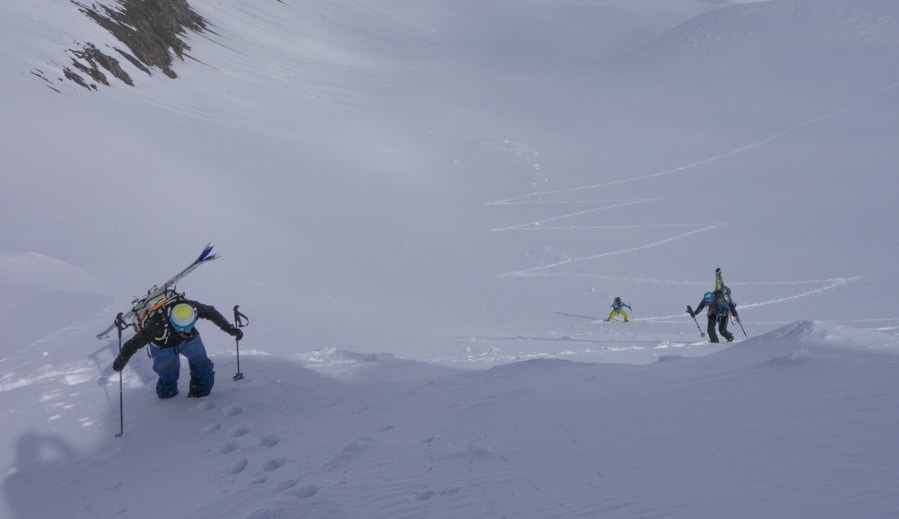 Of course you have to earn your turns, but it worth it.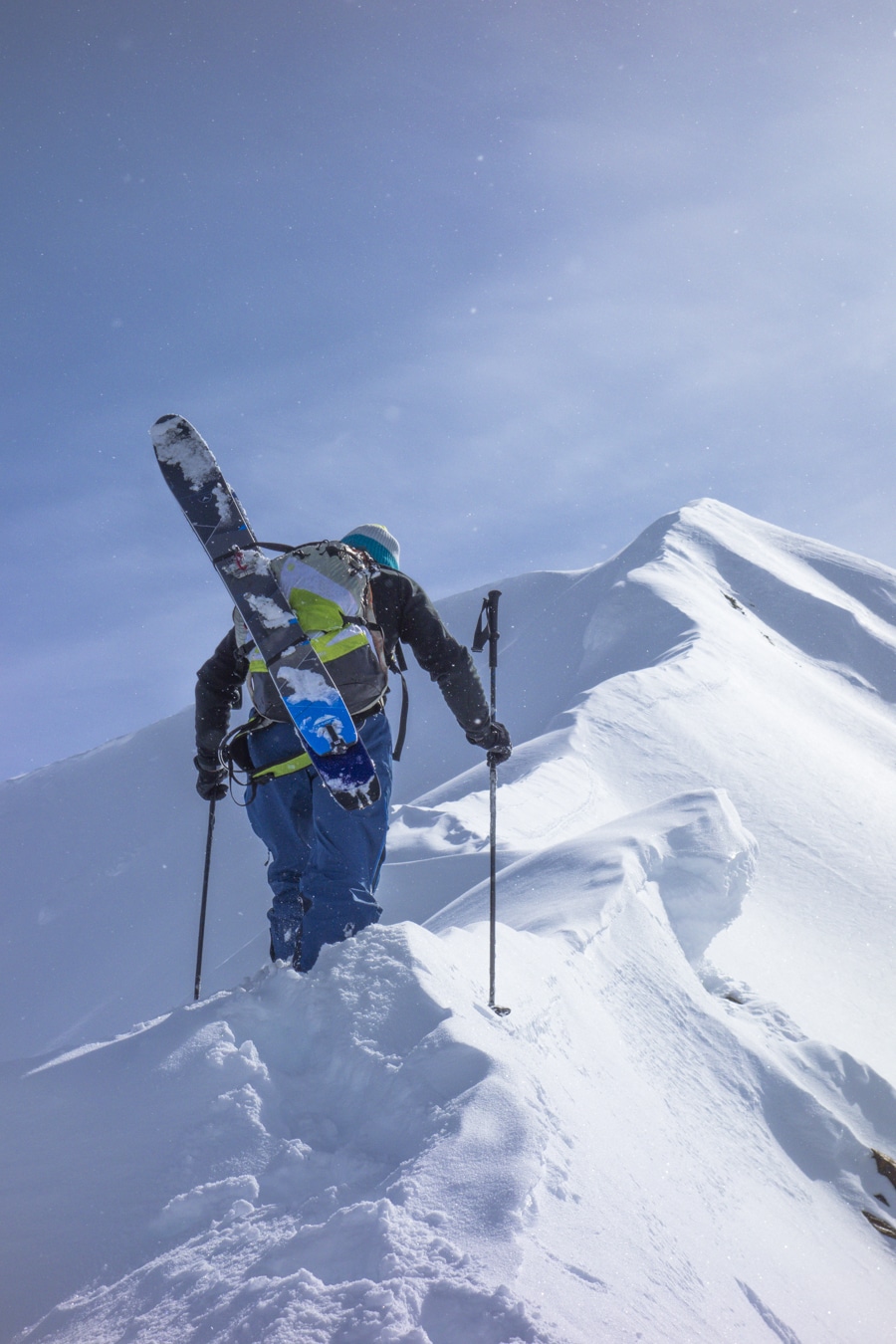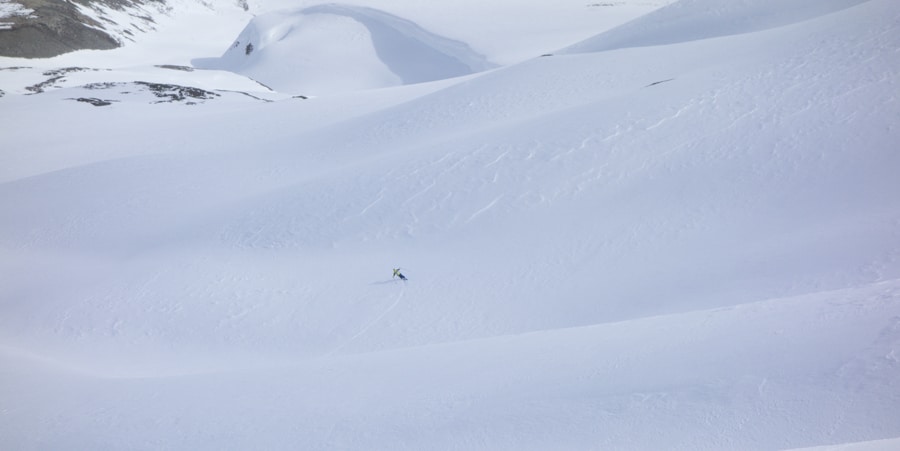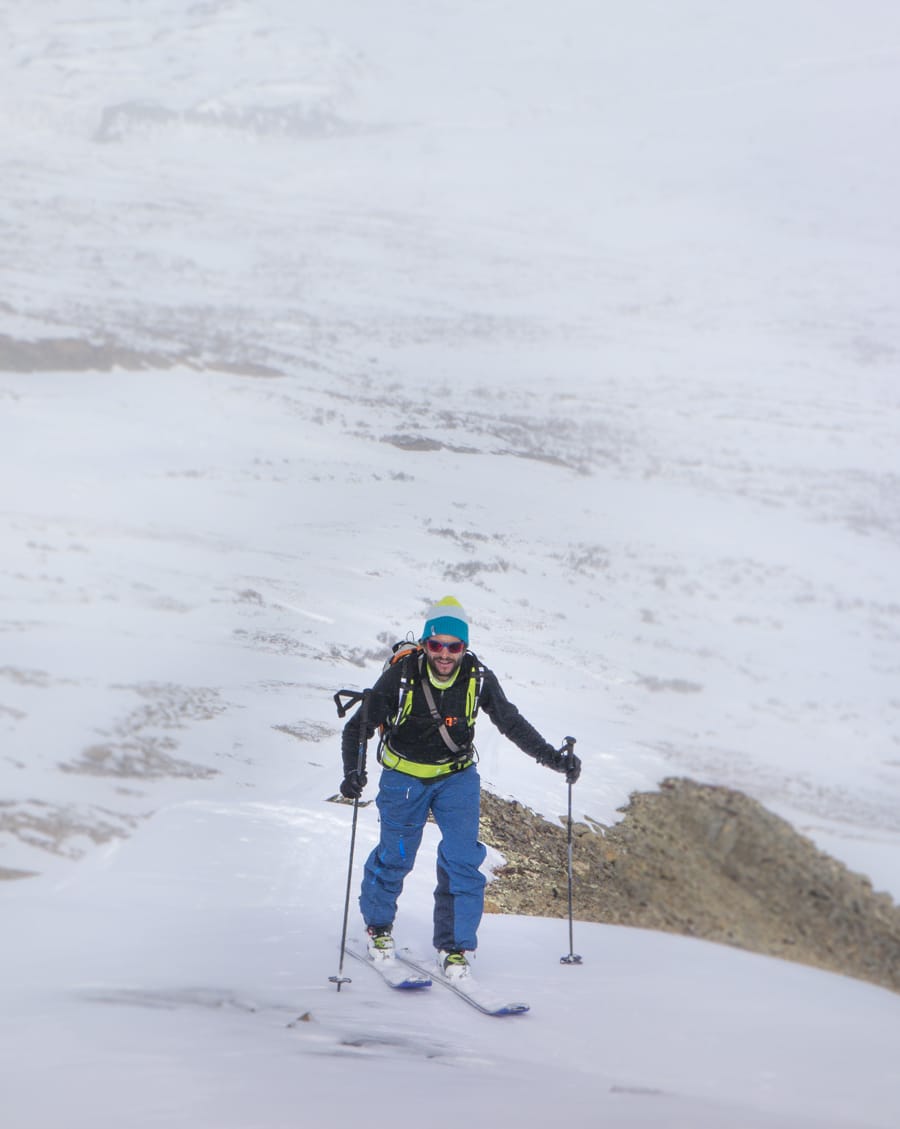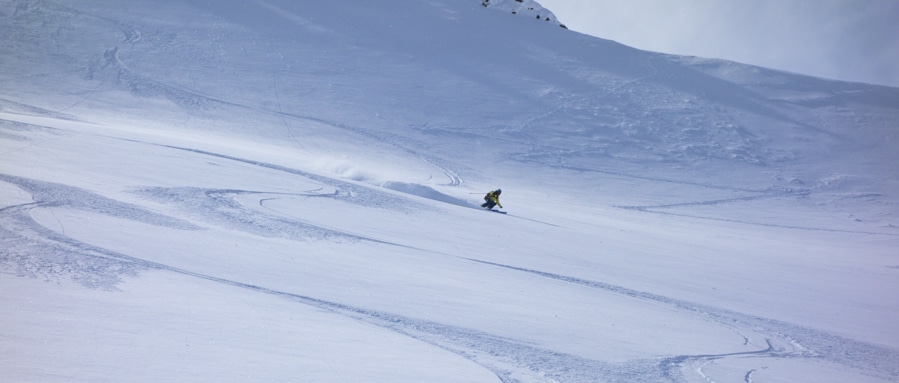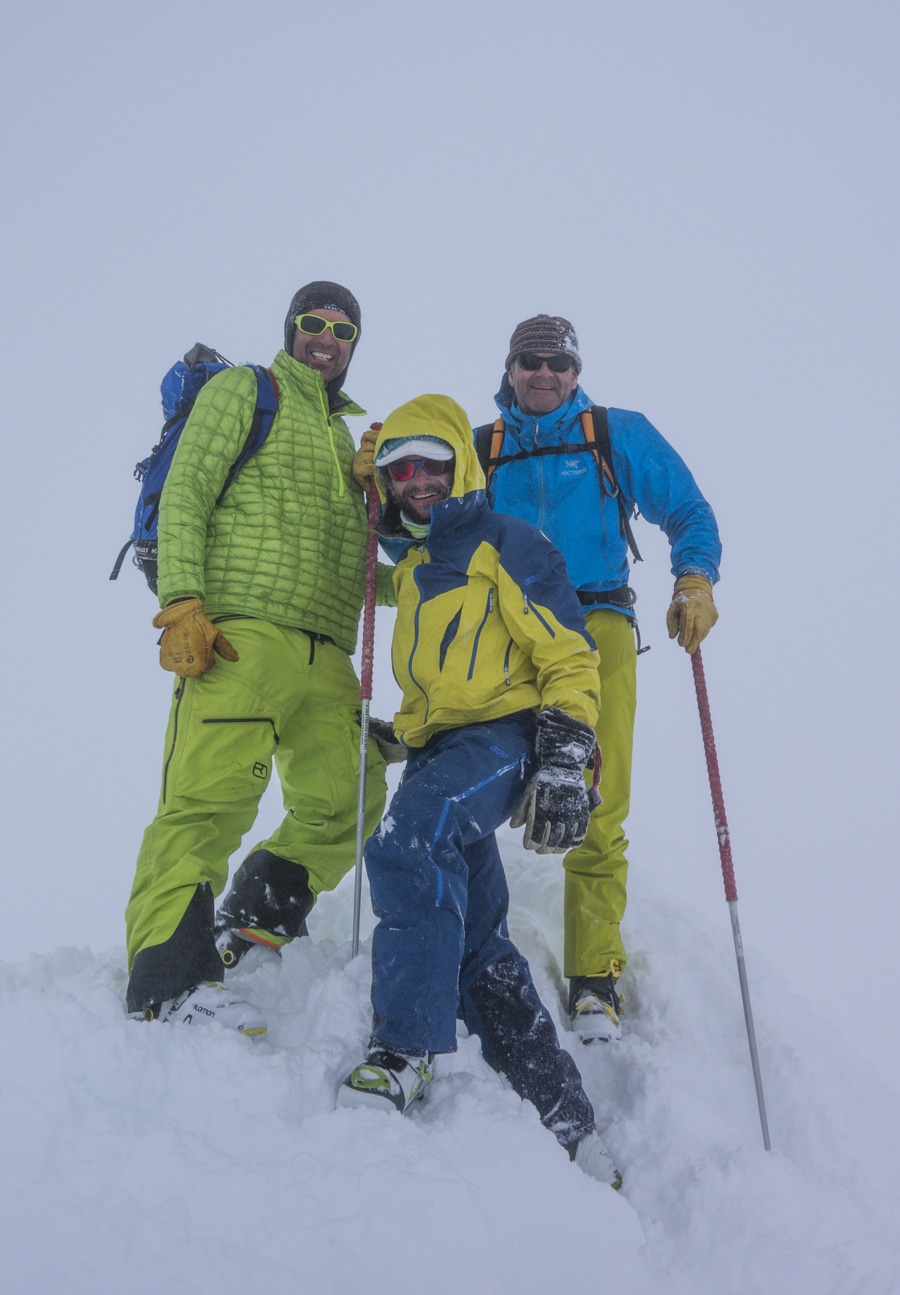 I had a lot of fun with Sam the multi-tools guy  and François, good luck for your next adventure on a big wall, a big line, a big mountains or a crazy flight.