A warm front brought a bit of new fresh and wet snow and a lot of wind. So we got approx 20cm of new snow near the Summit, but we also had close to 70km/h of SW wind shifting for SE, temp was close to 0 on monday then dropped to -15c on wednesday. A bit of unusual situation, White Pass got more snow than Haines Pass.
In Haines Pass area, during and just after the storm, some big natural avalanches happened in different expositions, the entire north face of Three Guardsmen went down producing a good size 3. Then the temperatures dropped and the wind has dried the snow but also has brought a bit od new fresh snow, but forming some new wind slabs, especially in NE and NW.
For skiing, ski conditions were variable because of the wind that has affected the snow differently from slope to slope. Best conditions were found often in north,north-east but it is also where the rick to trigger a big avalanche is, so caution is required. Everywhere else, it is a mix of more or less wind affected snow, sometimes with sastrugis not very inviting but sometimes not that bad and where it was possible to have some acceptable ski conditions, but best spots where in sheltered area.
In White Pass area, the last snowstorm has dropped more snow than in the Haines Pass area. In some sheltered area, it was possible to find close 40cm of new fresh snow, but due to the wind skiers need to be careful of new wind slabs formed in very different expositions ( we saw some little slab avalanche triggered by cornices collapse in NE but also in SW). But it is always possible to find some good gentle slopes with very nice snow where skiing is very good.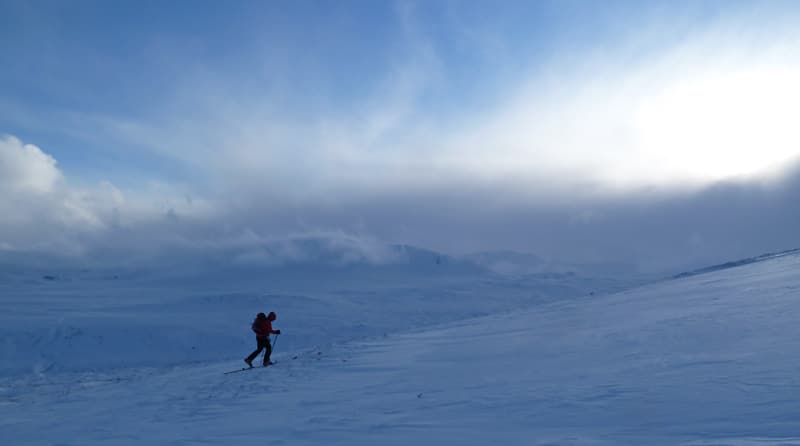 Evening tour after the storm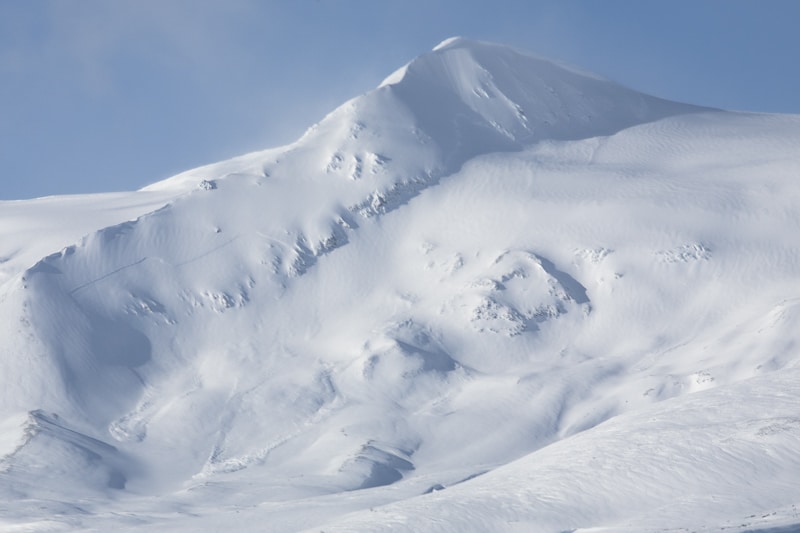 A big avalanche that occurred during the storm in the Mt Parton area.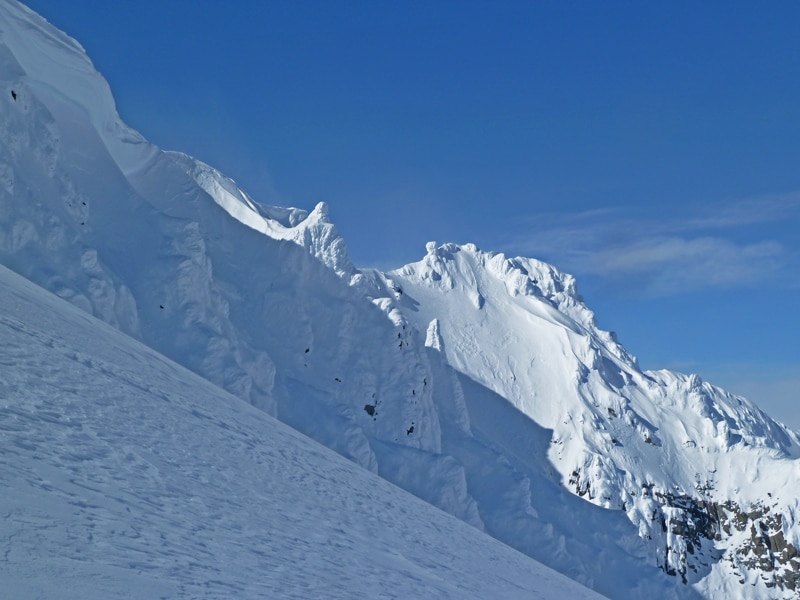 Nice snow sculpture.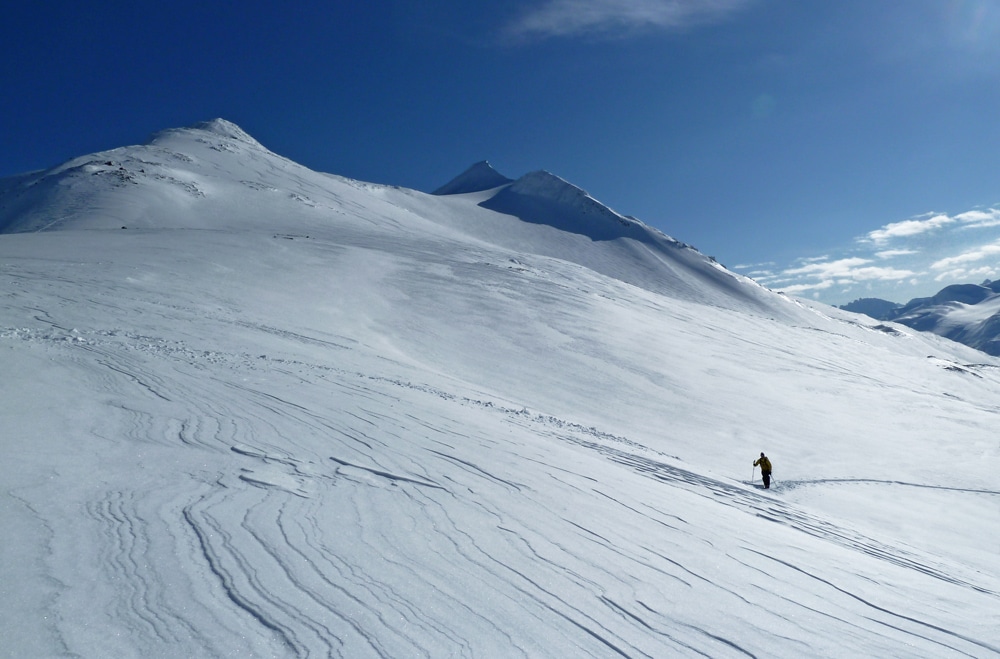 And the sun was back again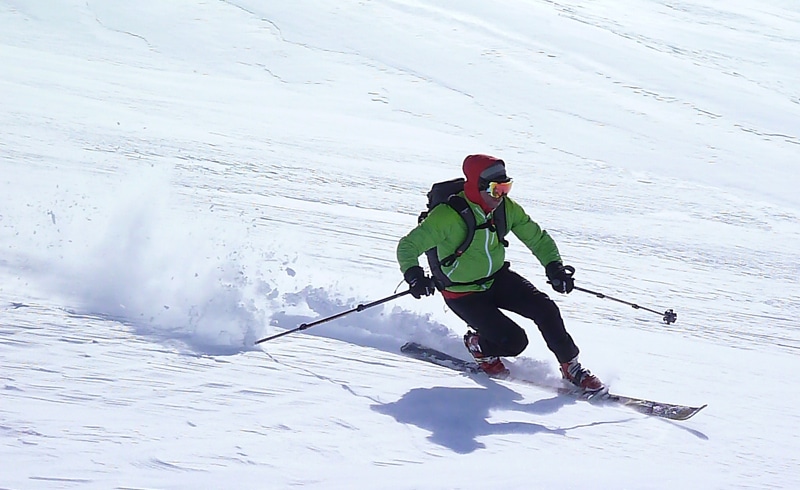 a happy telemarked

It seems like a meteor have hit the snow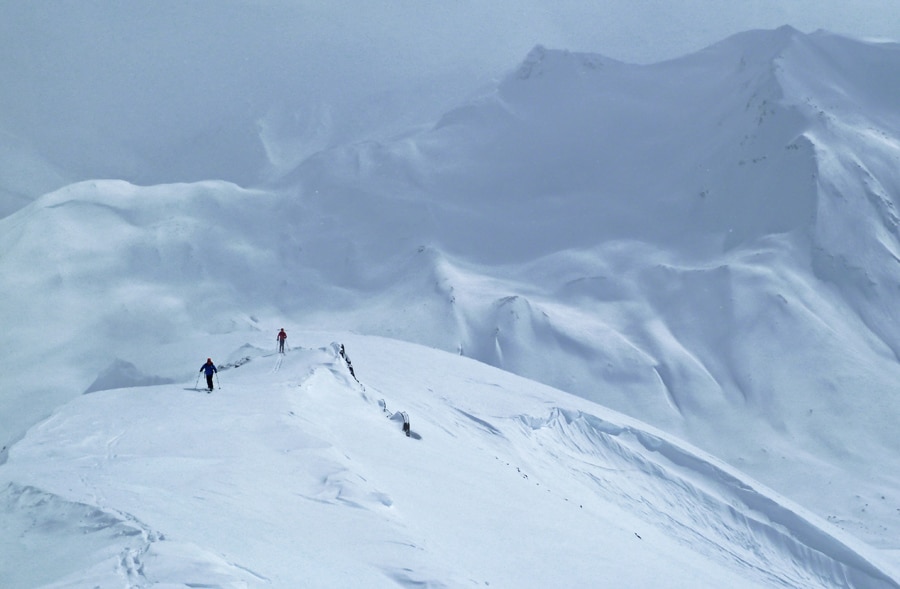 changing weather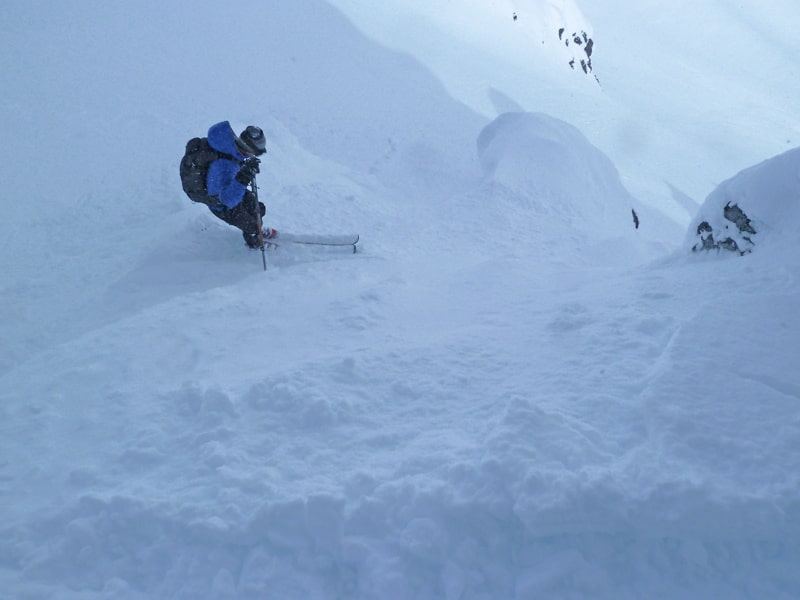 We have tried to test some steeper slopes, still have to wait to hit big lines.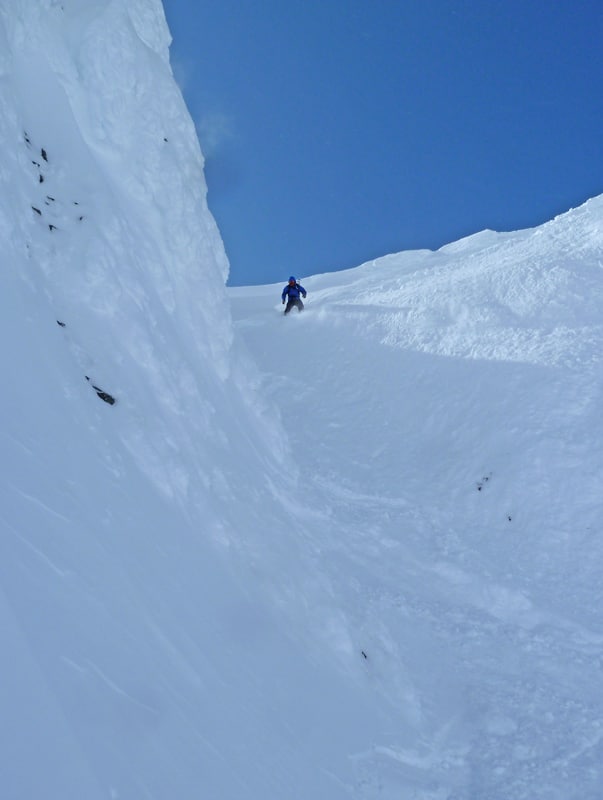 But with caution it was possible to ski some nice little chutes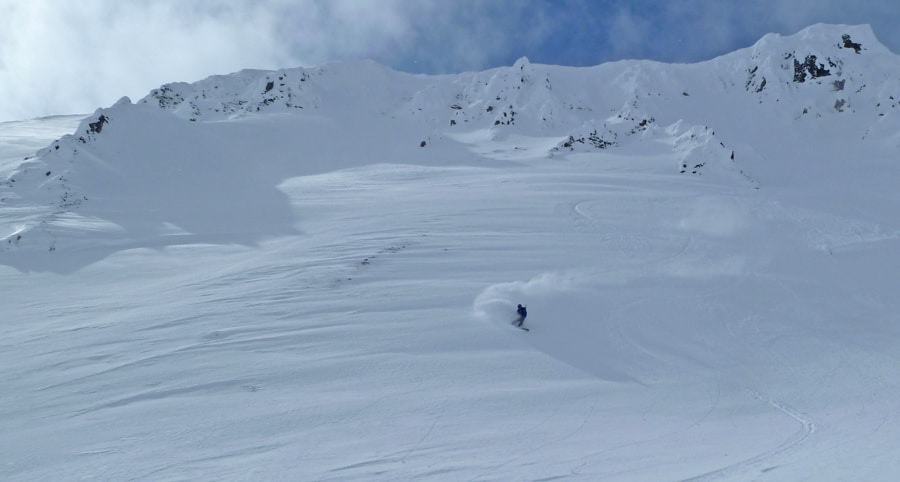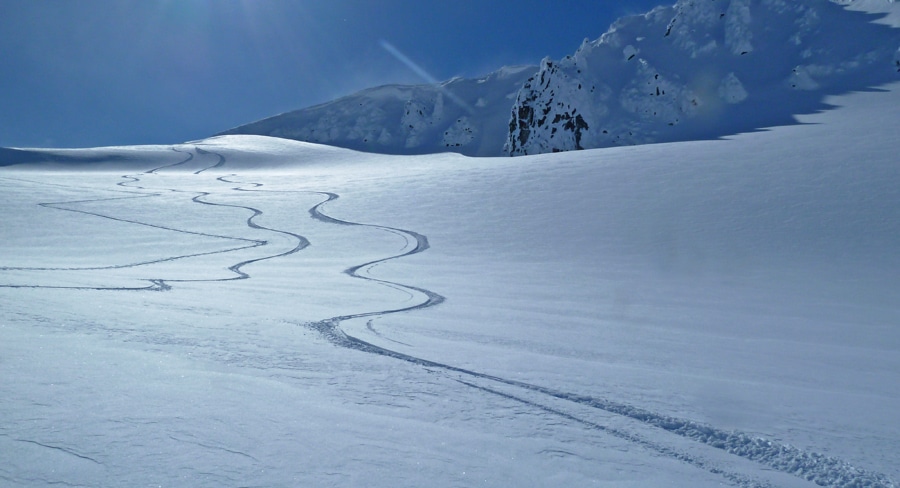 When we have a nice slope like that with a very good untracked snow, we need to treat it very good and leave a very nice signature.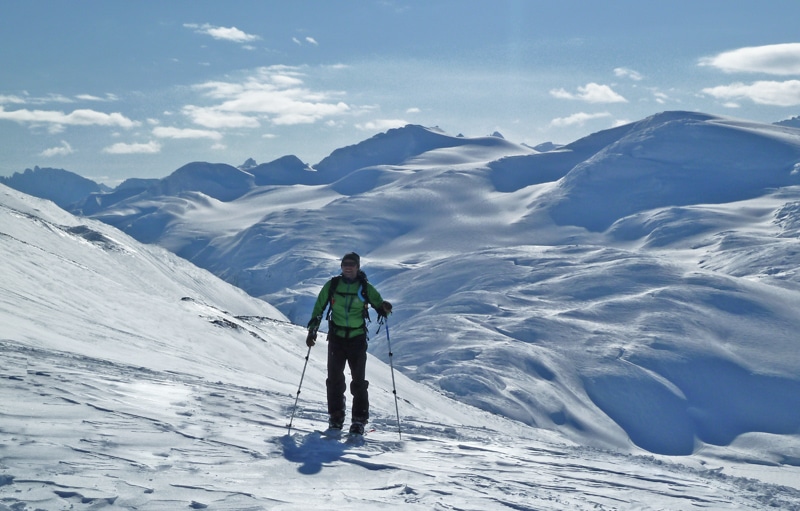 Heading up after a nice run, behind the Chilkoot Pass.