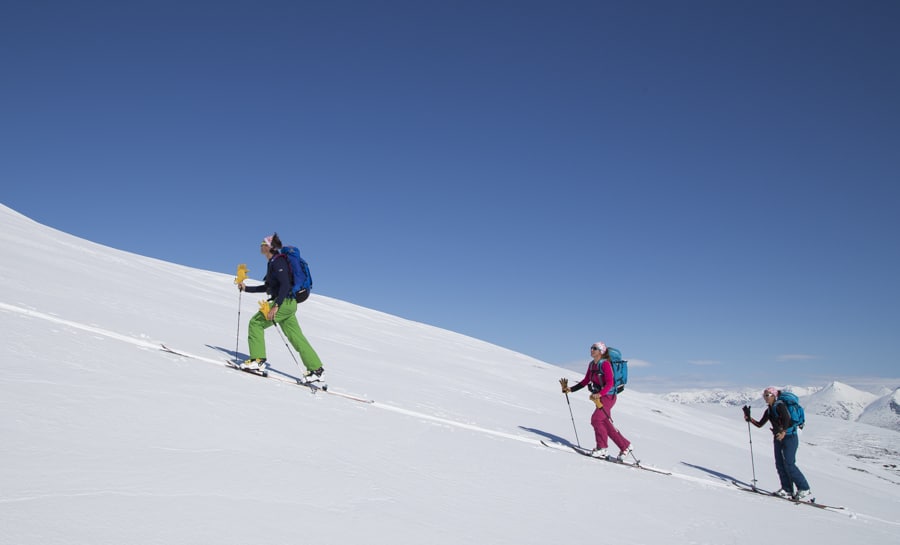 More picture from a nice trip we had in Haines Pass, between Yukon, Alaska and British Columbia. The good snow provided us some easy travel. Snow conditions and the weather we very good. We had time to enjoy the nice surrounding. Temperatures were good. Good freezing conditions at night but  sometimes largely above Oc during the day. But do not forget we are up North around here. At higher elevation we found some winter conditions, with cold temperatures, especially with a cold wind and a refreshing windchill.  The high range of temperature we had  was perfect  to test and appreciate our new sportswear from Ceramiq.  This new technology that incorporate minerals into the textile is known to  be perfect to dissipate and reflect energy, allowing you to have a better heat transfer.  We were surprised by the confort, keeping us warm when it was cold and fresh when we were overheated.  Powder is very good, but corn snow is good too and allows you to have fast and easy skiing, just like a nicely groomed ski slope.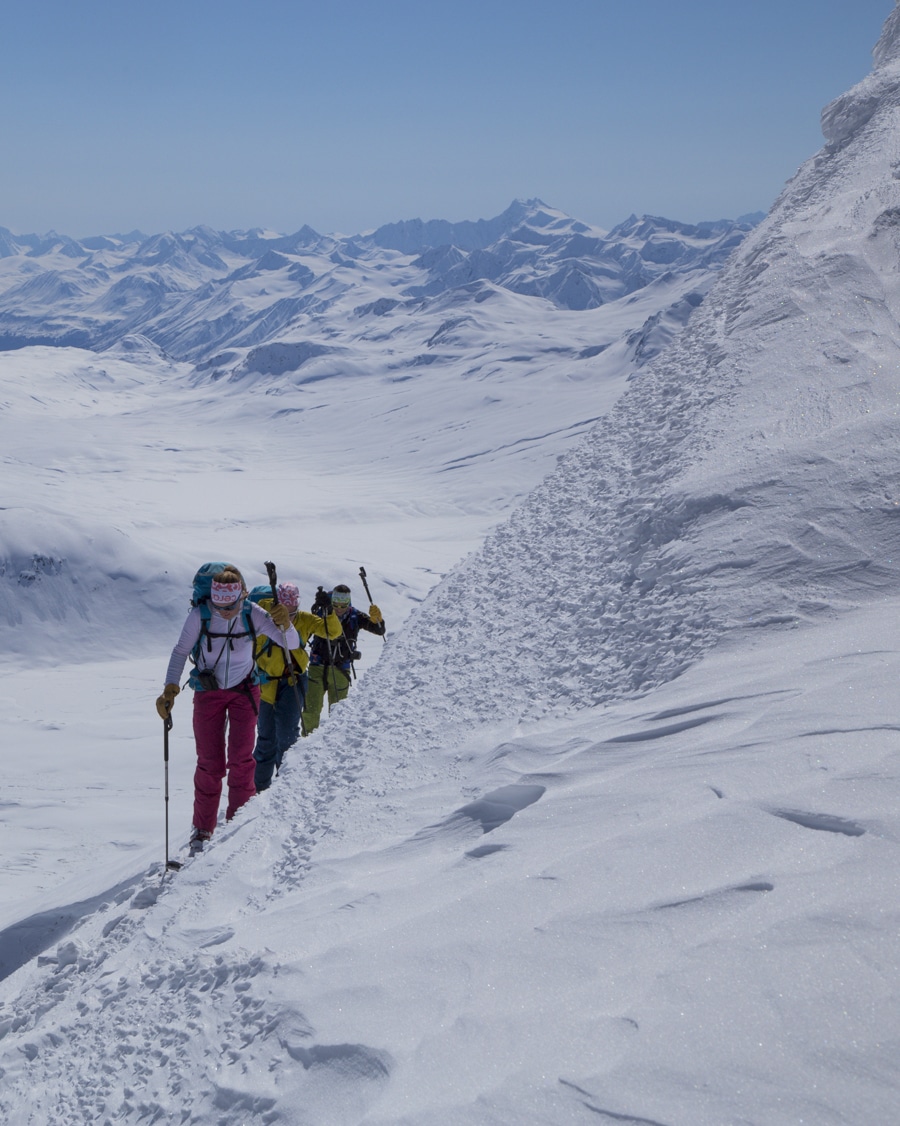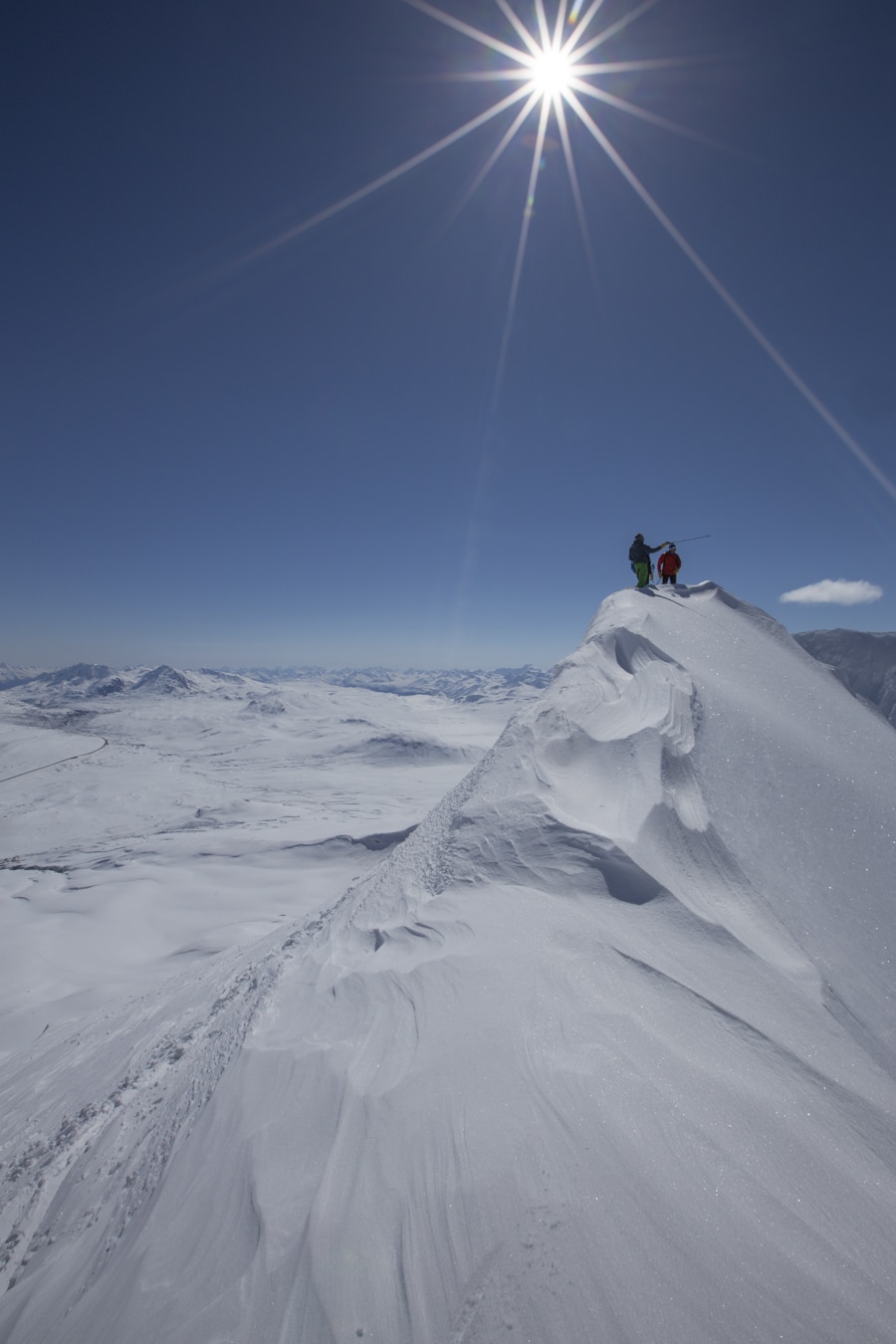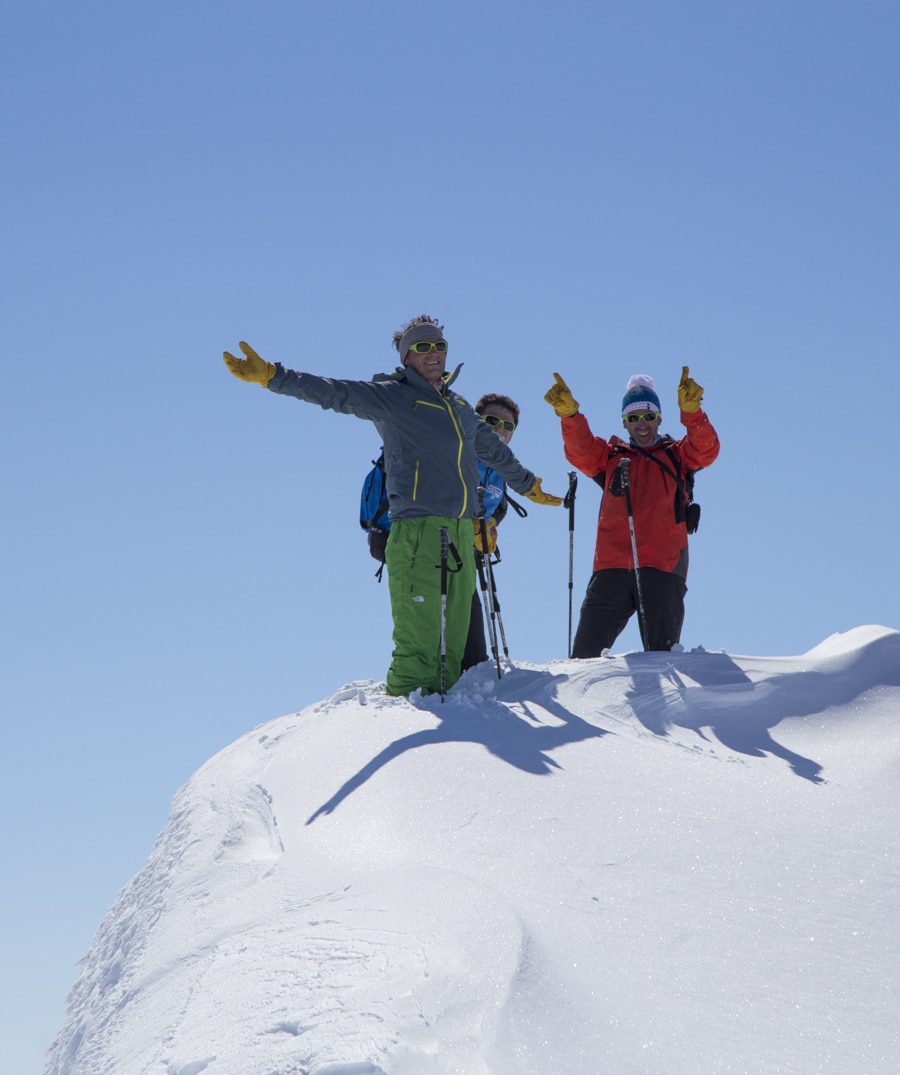 We had everything to make skiers happy.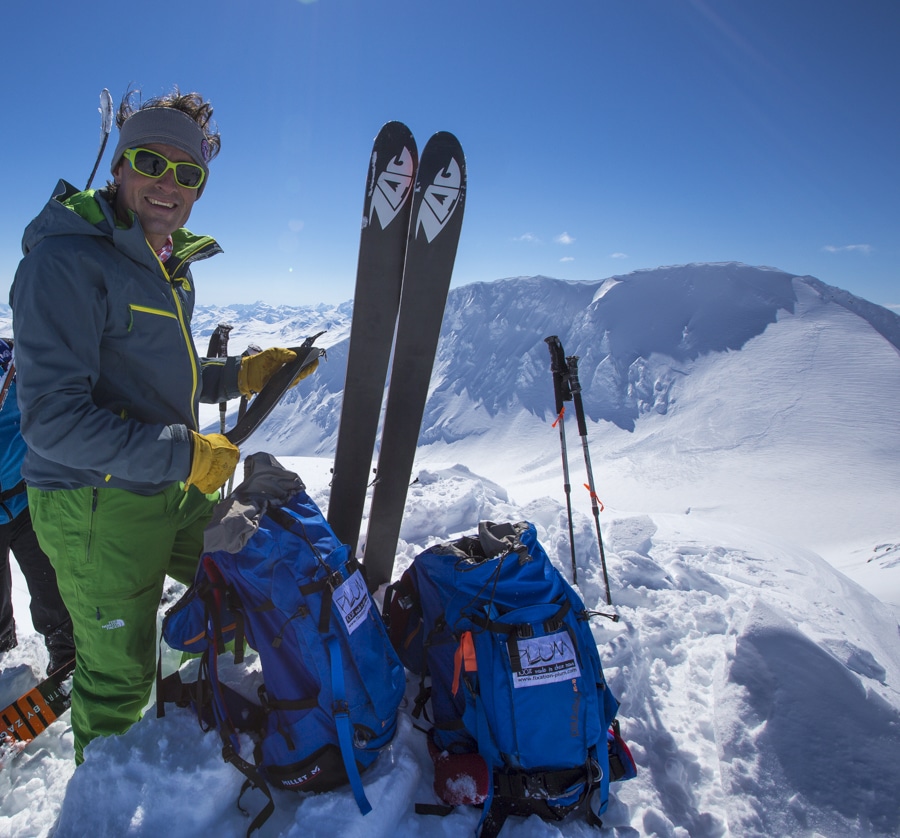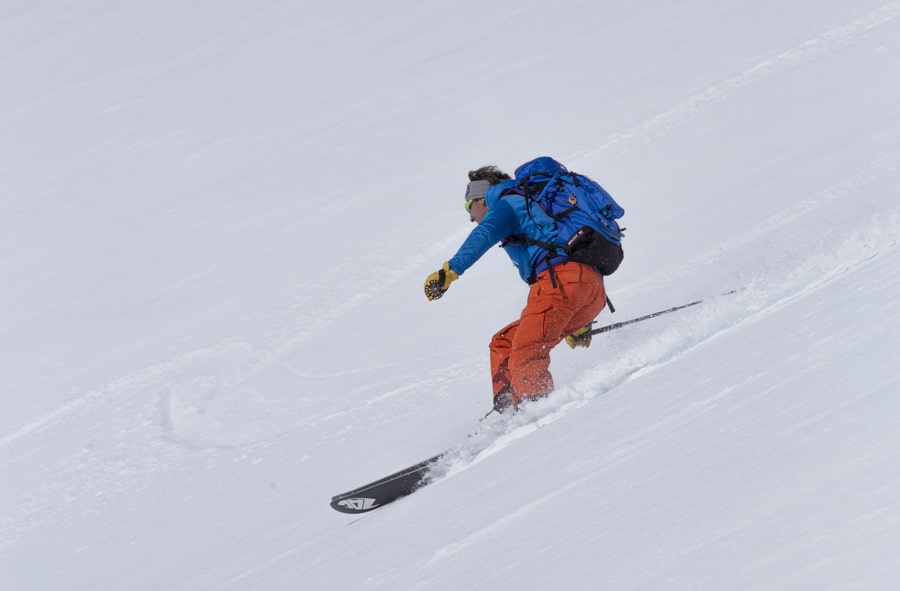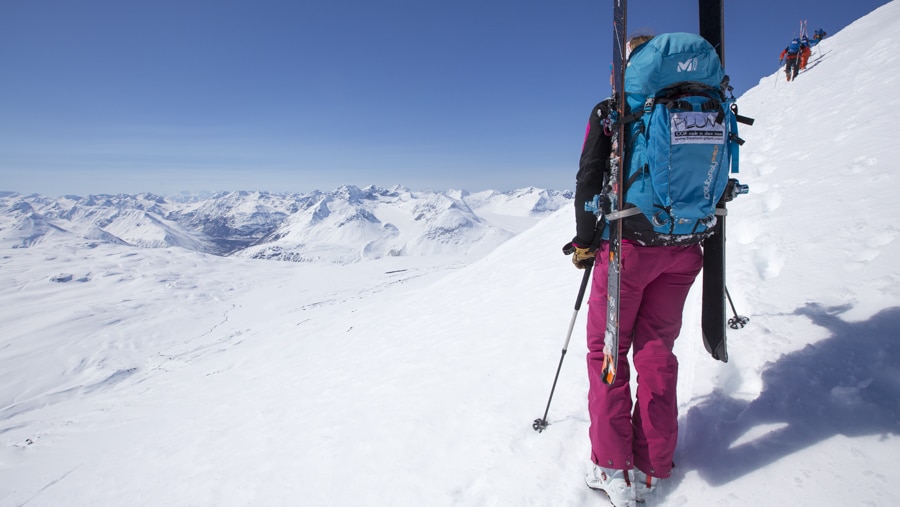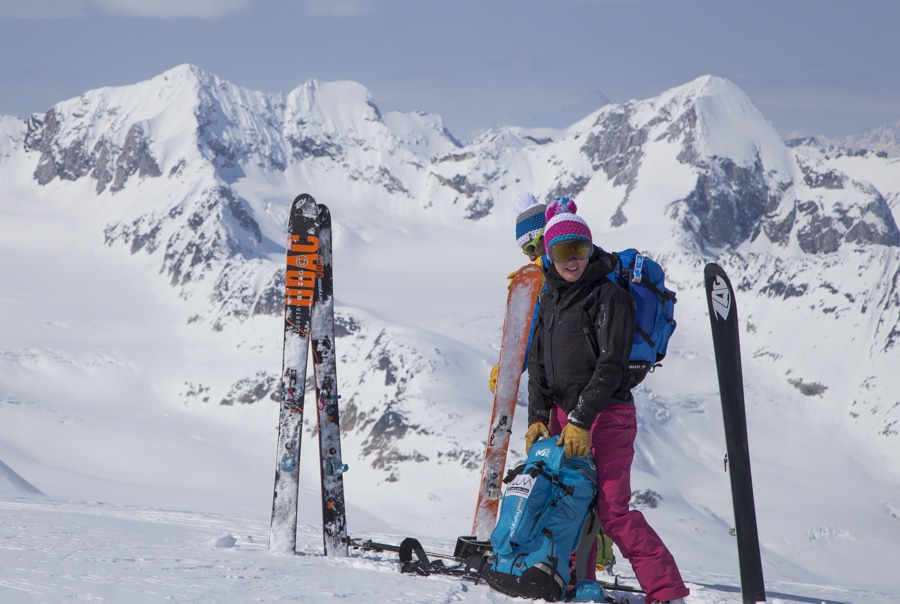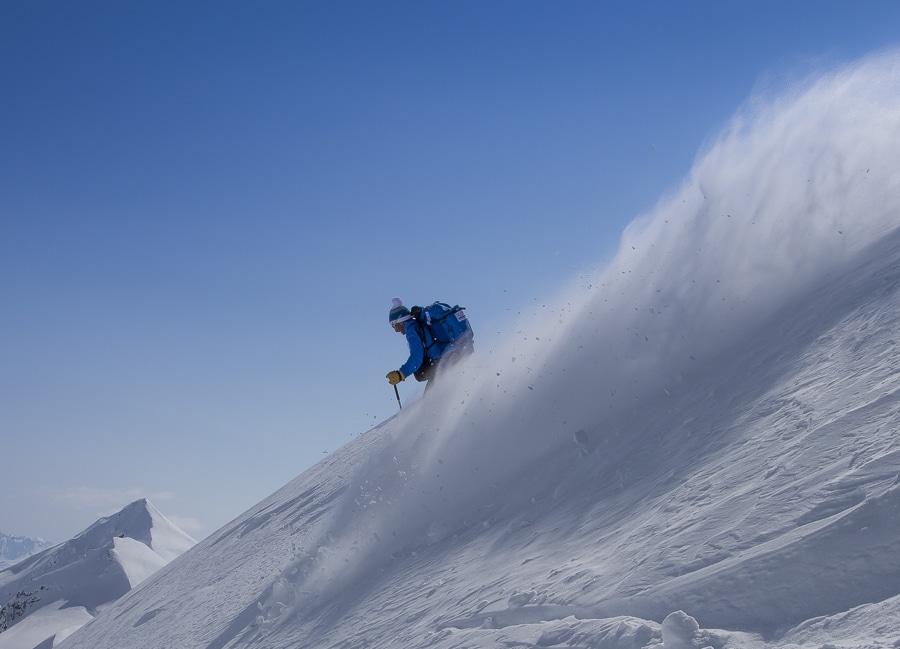 And yes, ski conditions were still very good.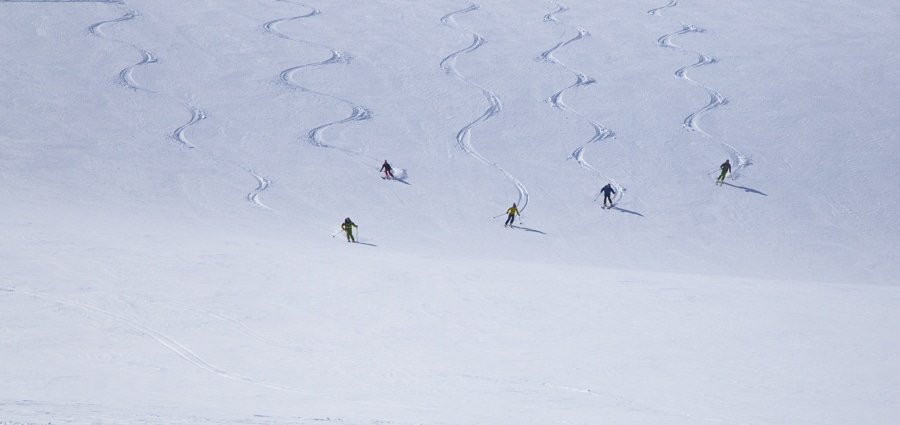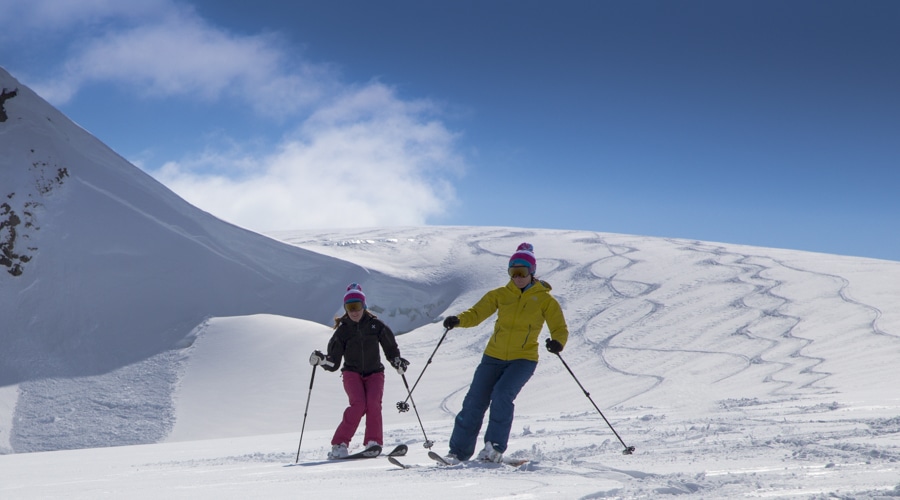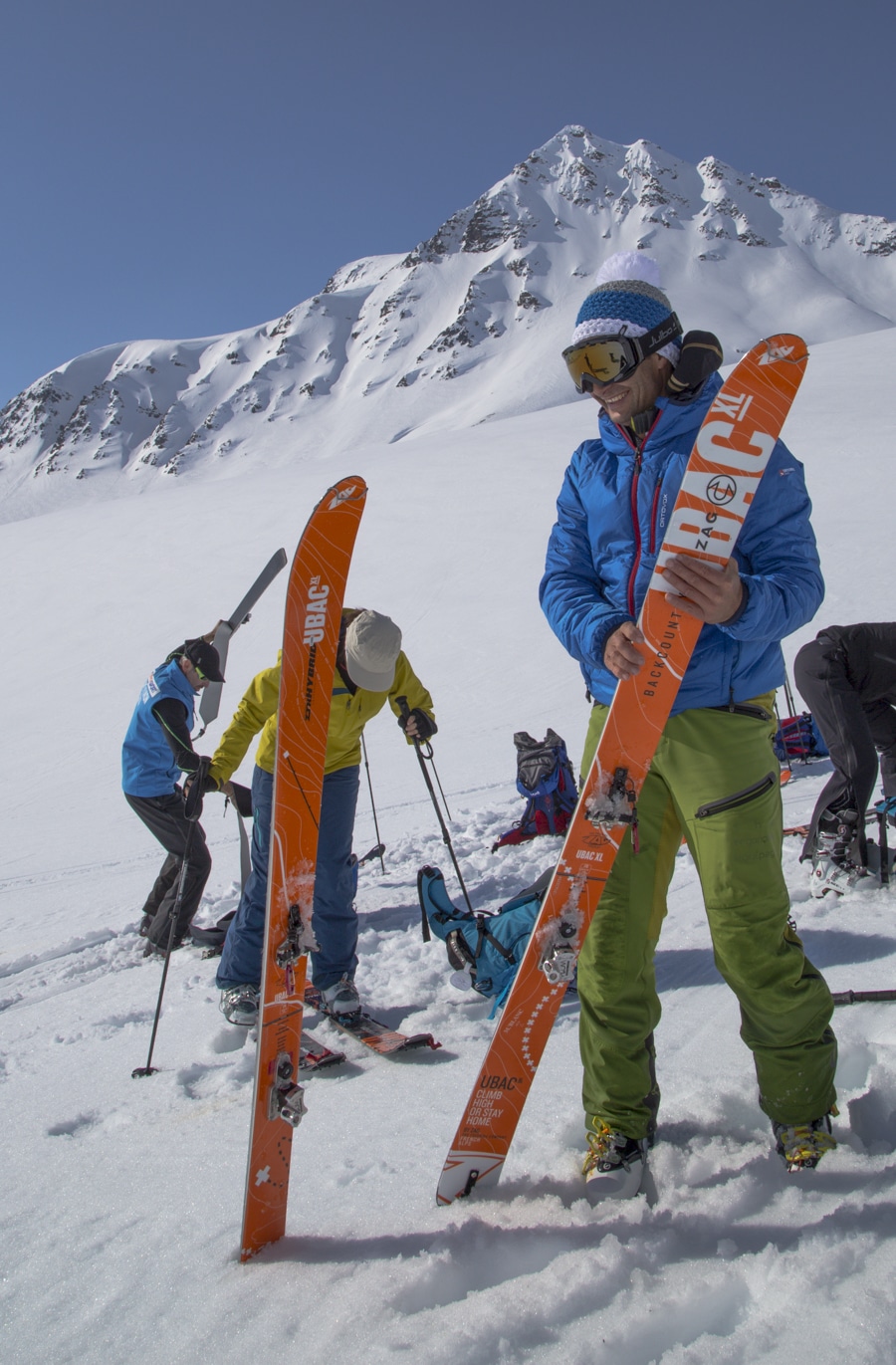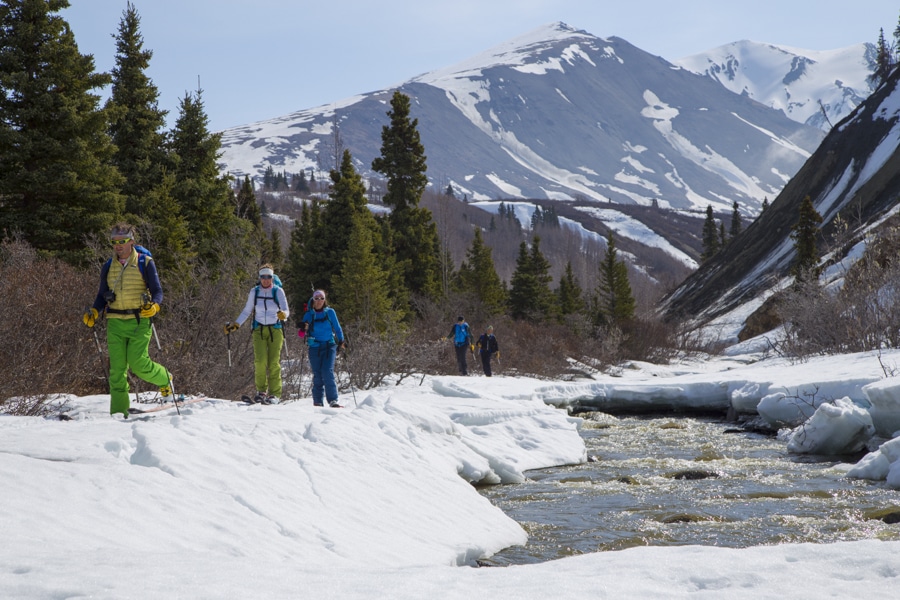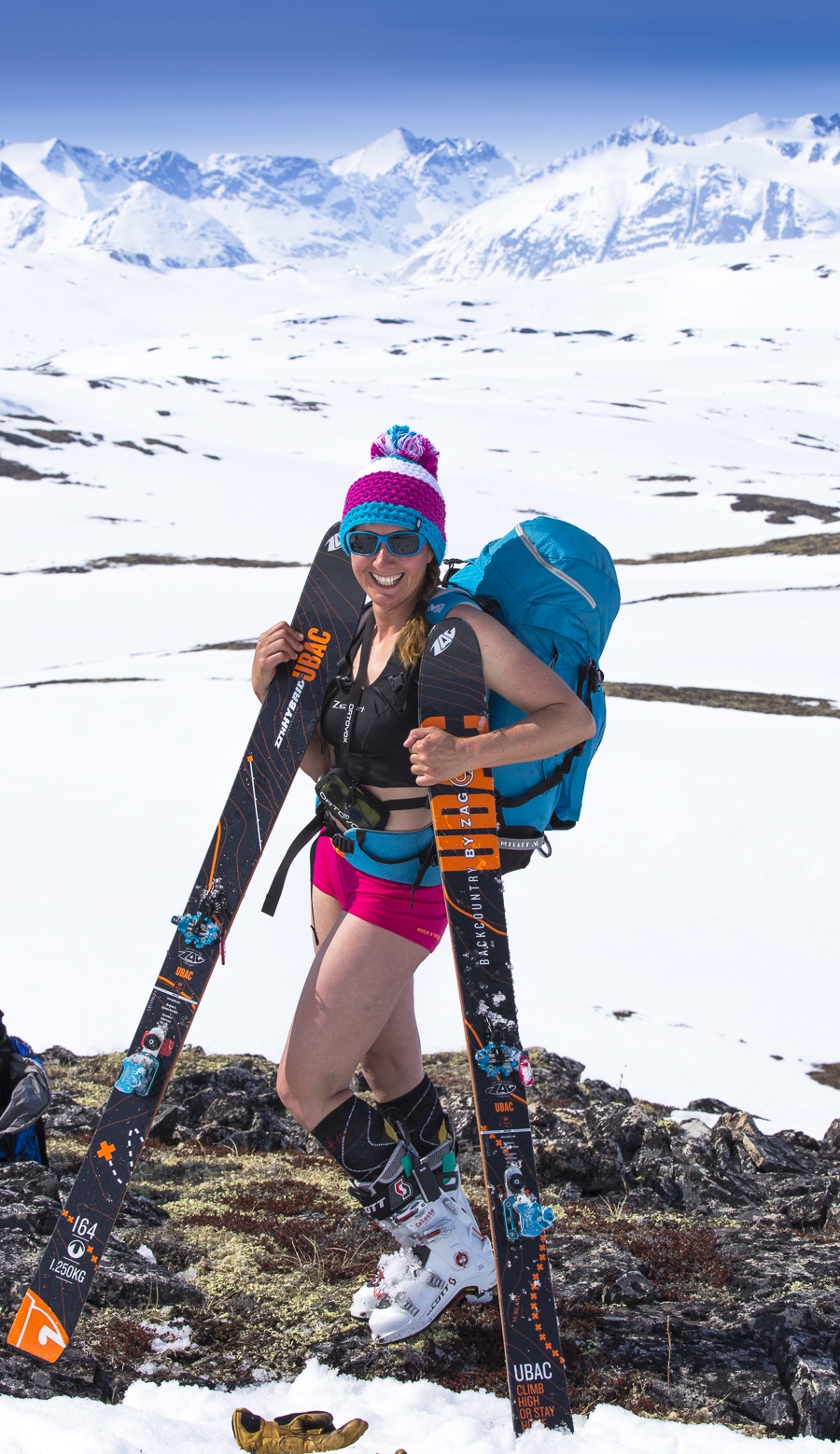 We had very warm spring  conditions …and then sometimes back to winter at higher elevation. Perfect to test out our equipments from Ceramiq and Ortovox in a high temperature range.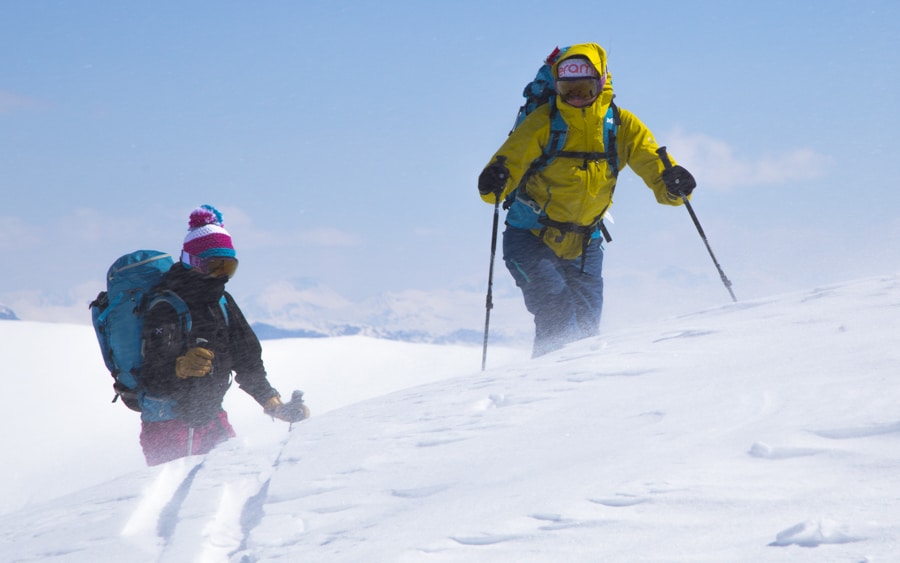 Where do we go next was always the question, with a lot of untracked lines all around us.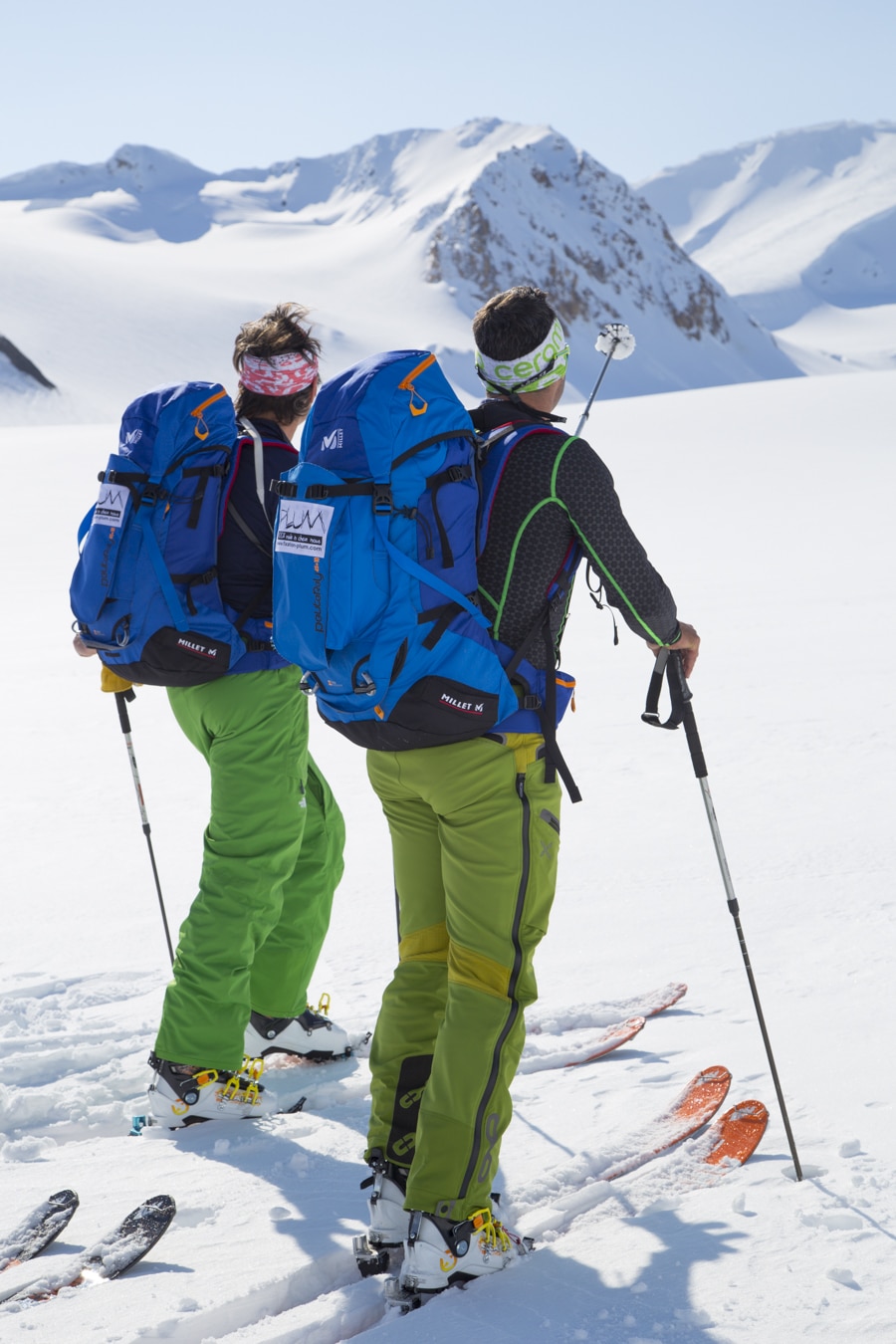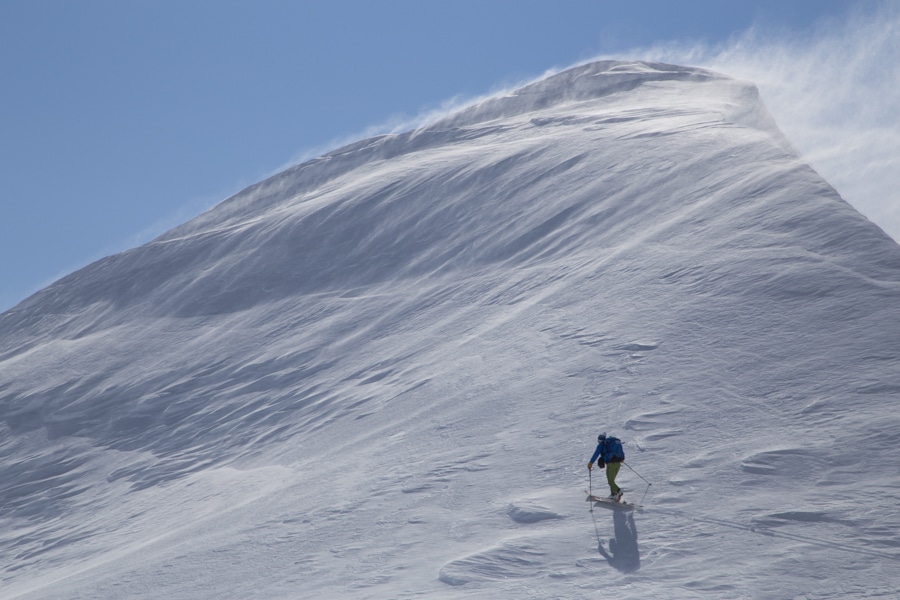 Sometimes back in winter.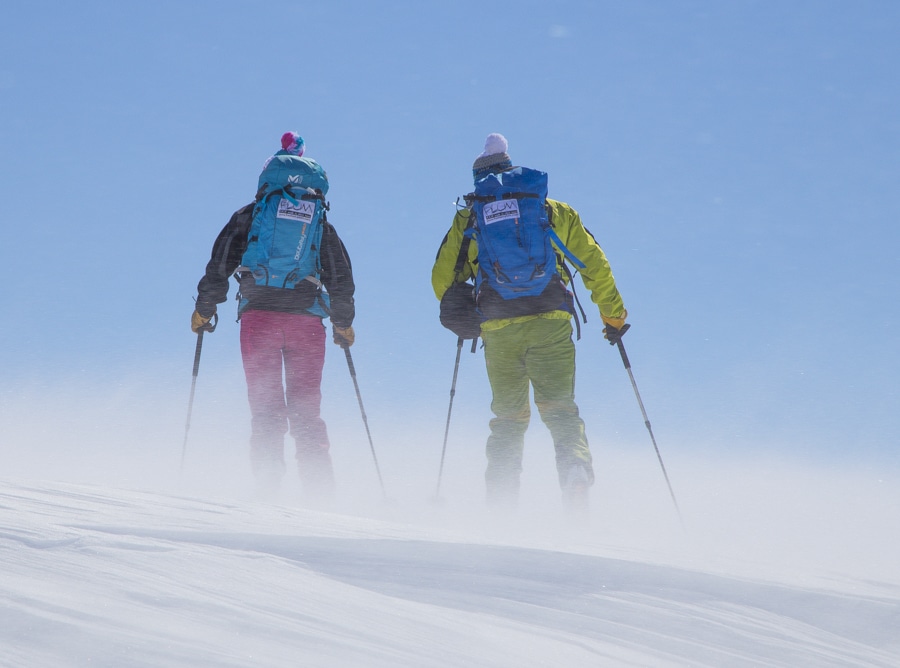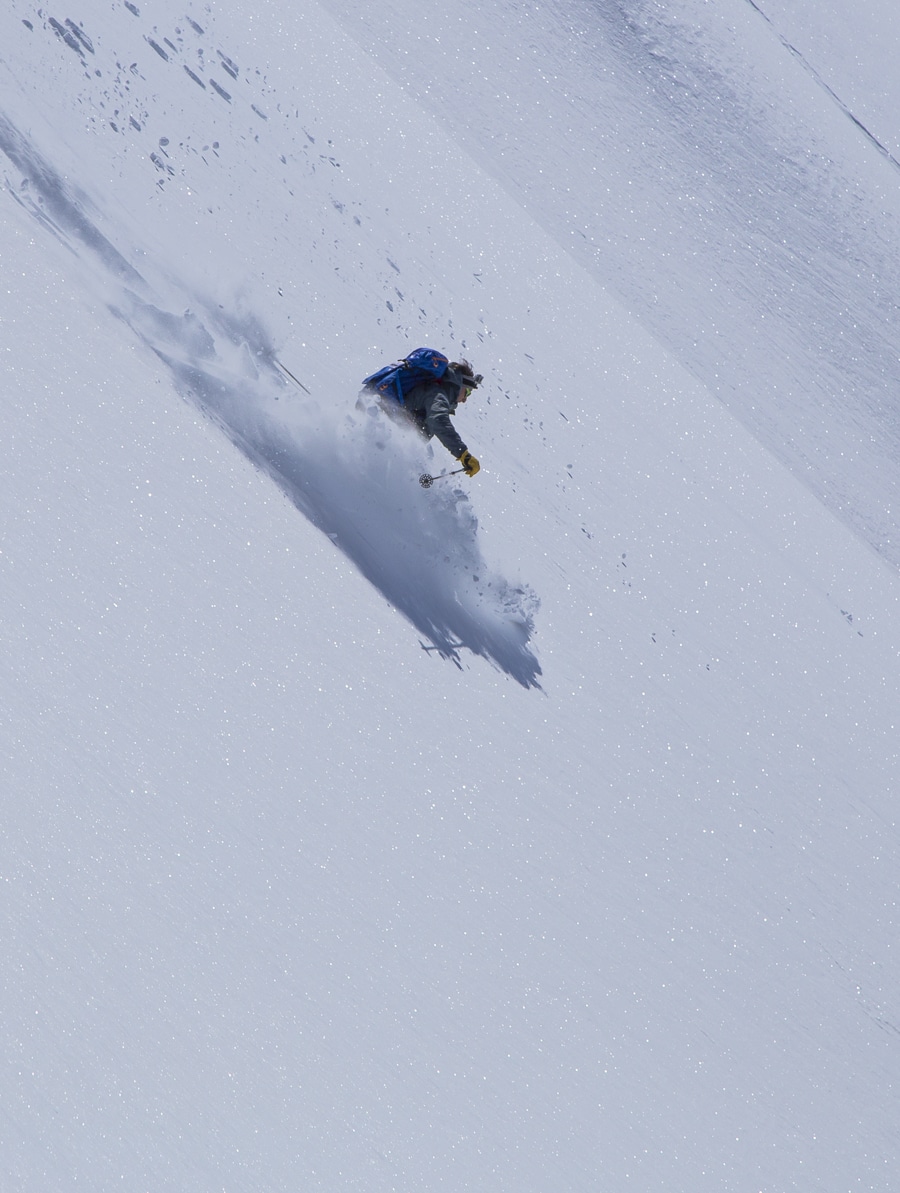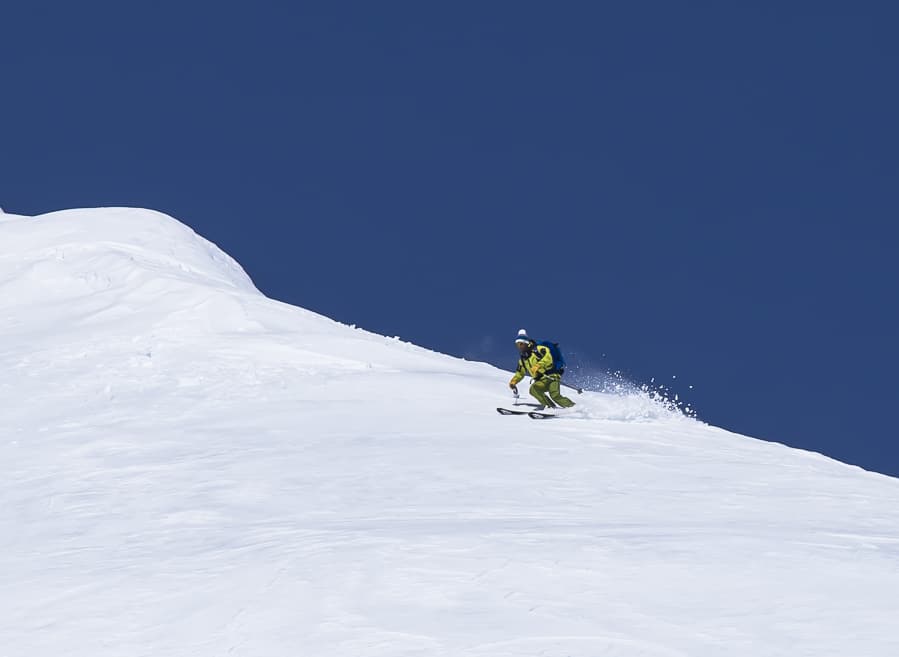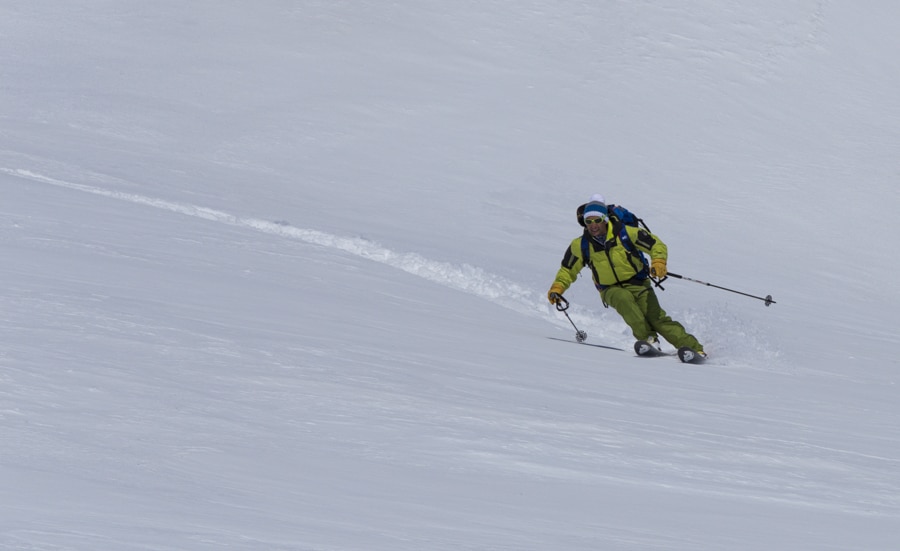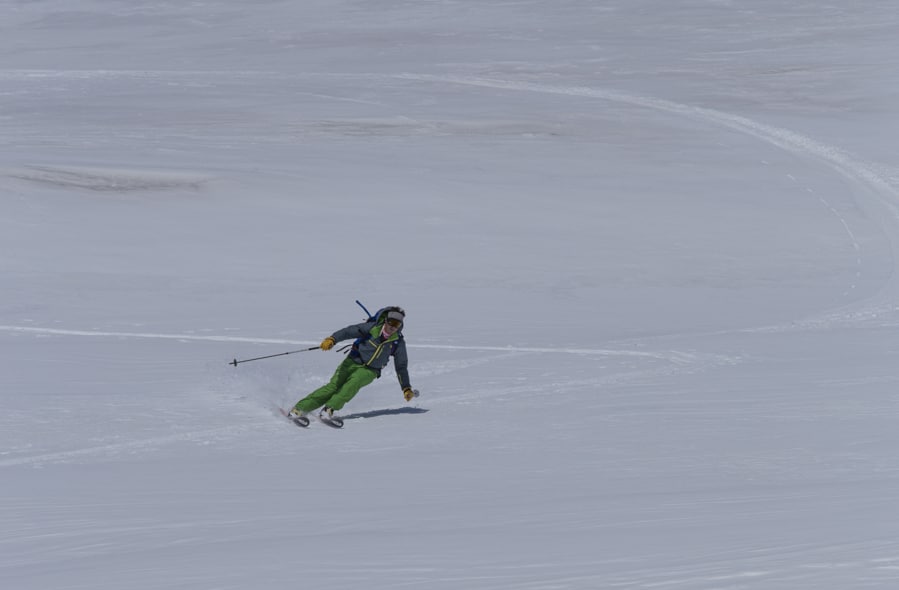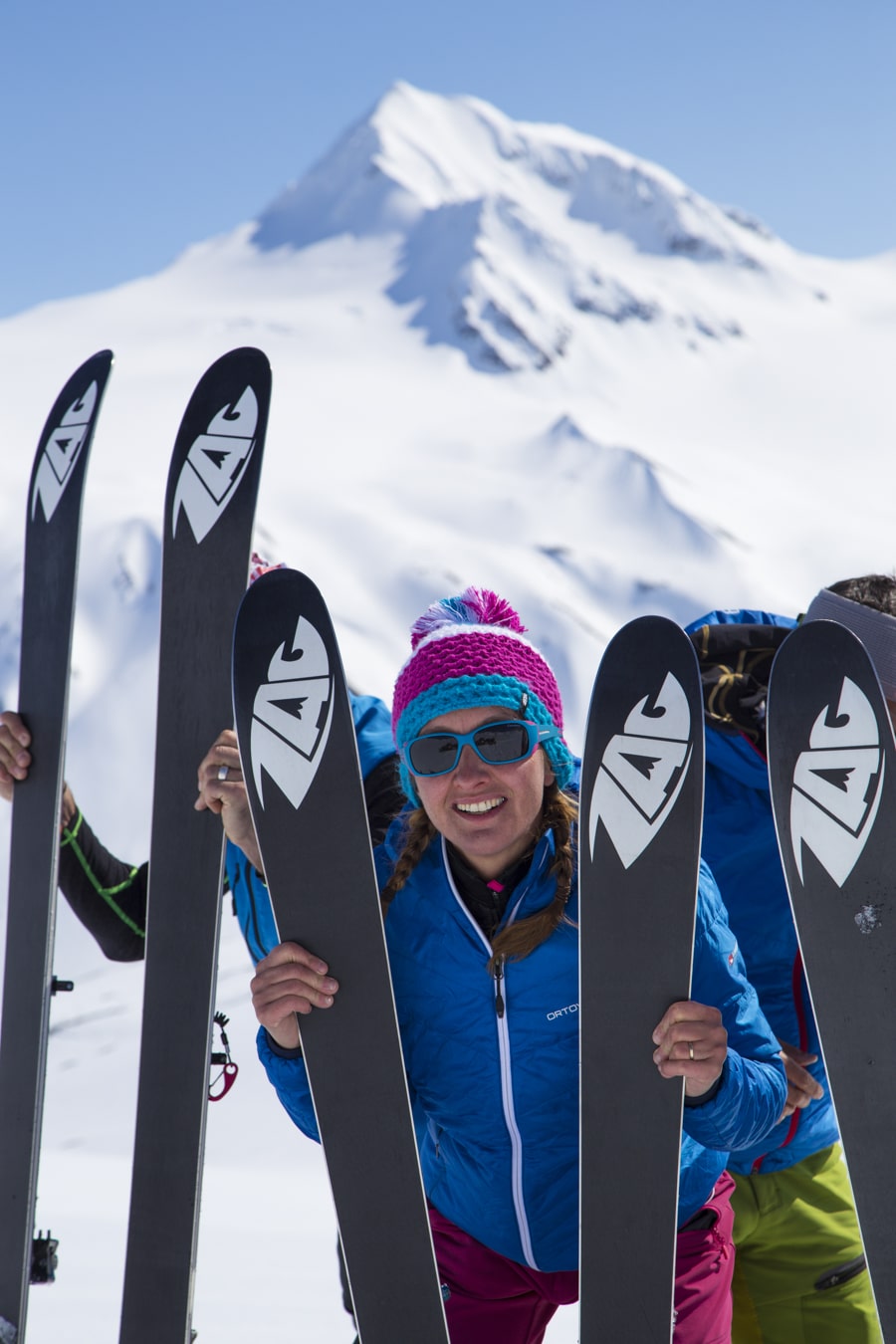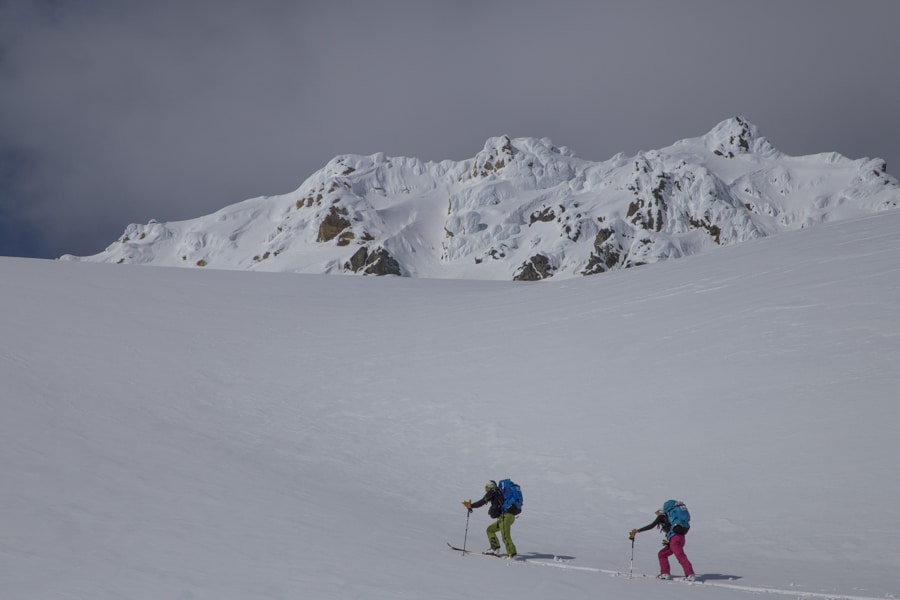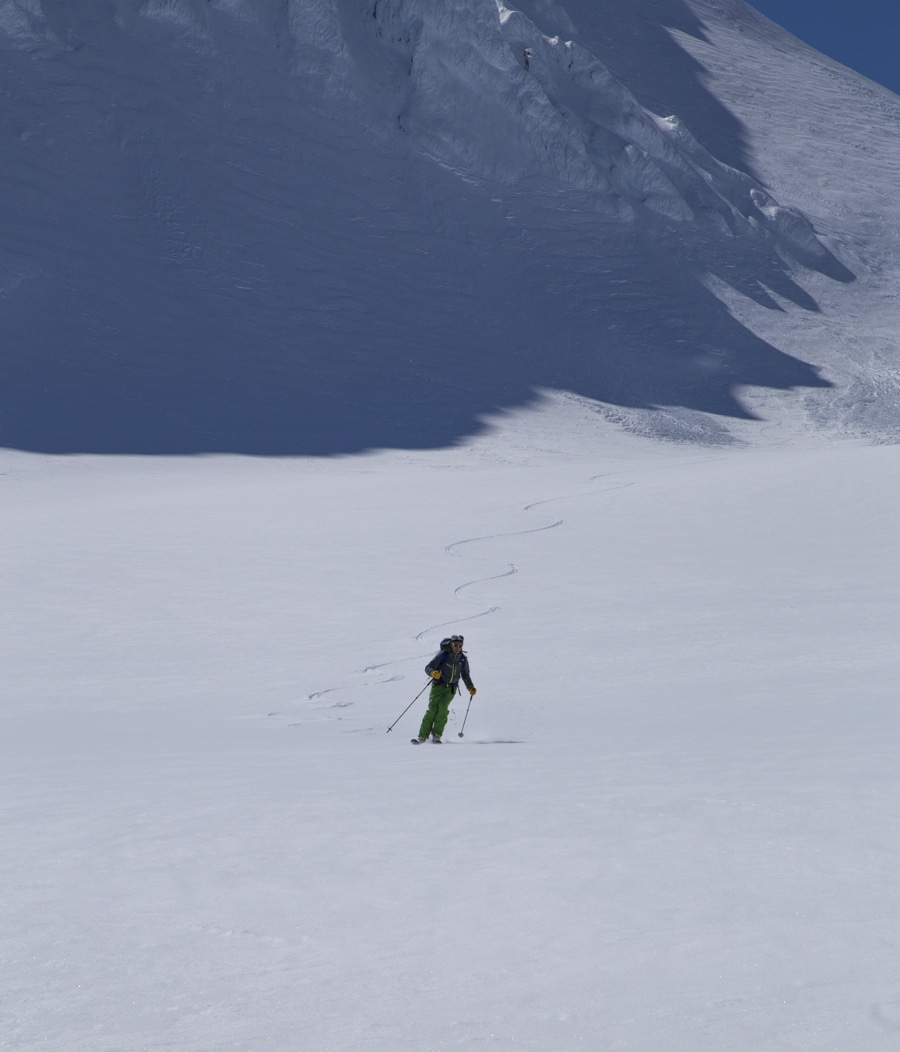 Not a lot of people around here, but it is always nice to meet funny interesting people, just like Bill from Gustavus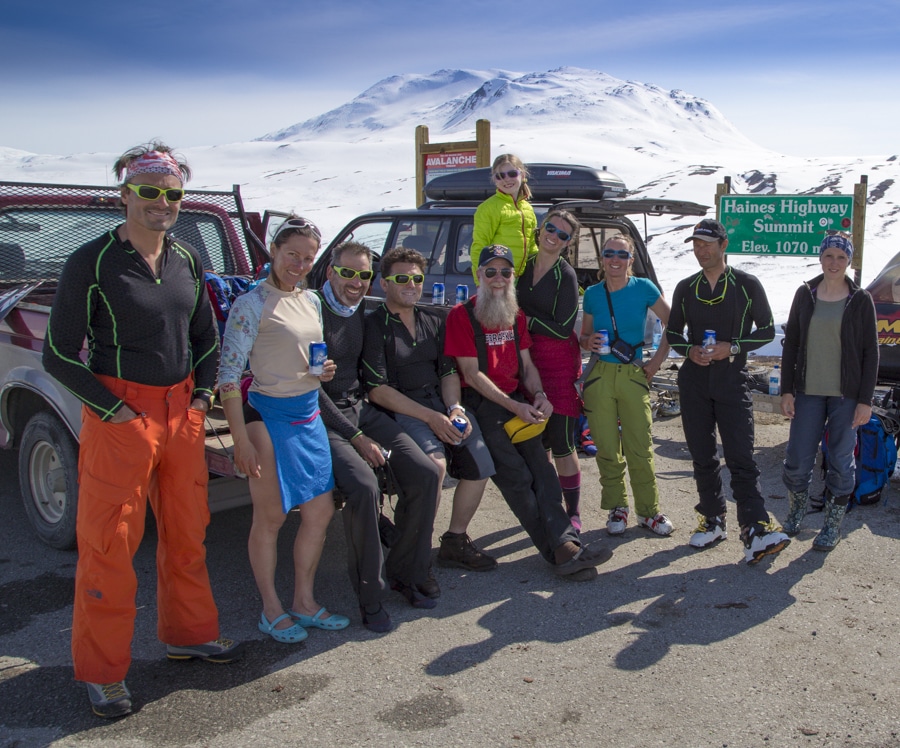 Luxury for skier: the Stellar hut was our very confortable base camp. More information about the cabin  and more here :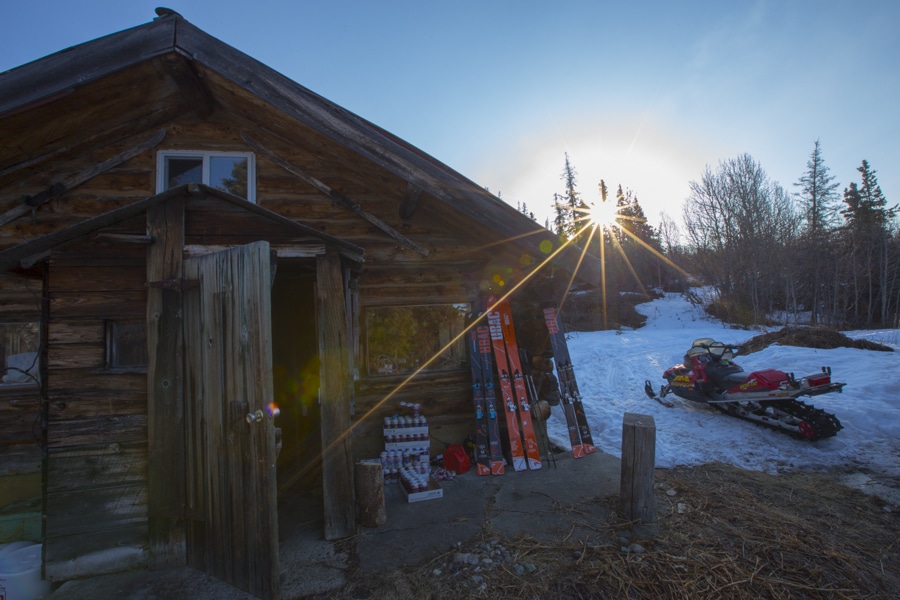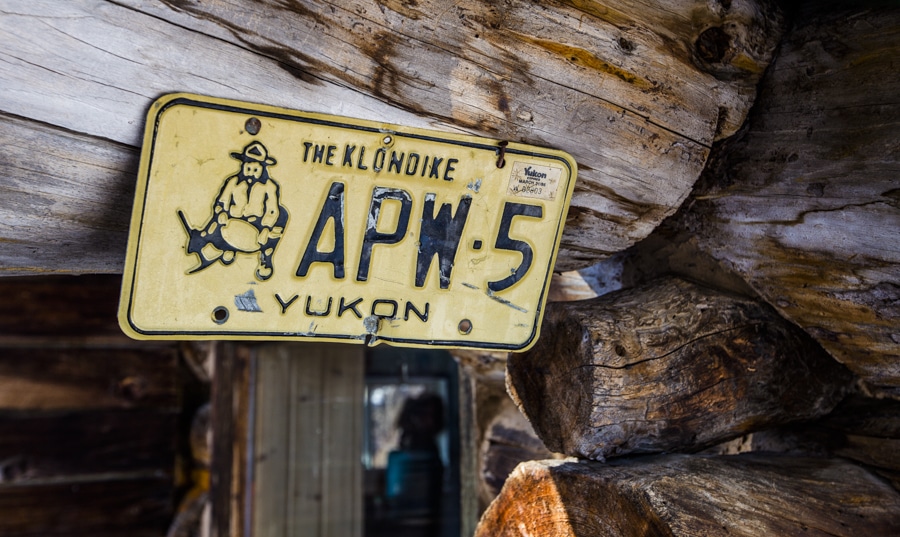 of course we did not forget to bring enough food and drink supplies.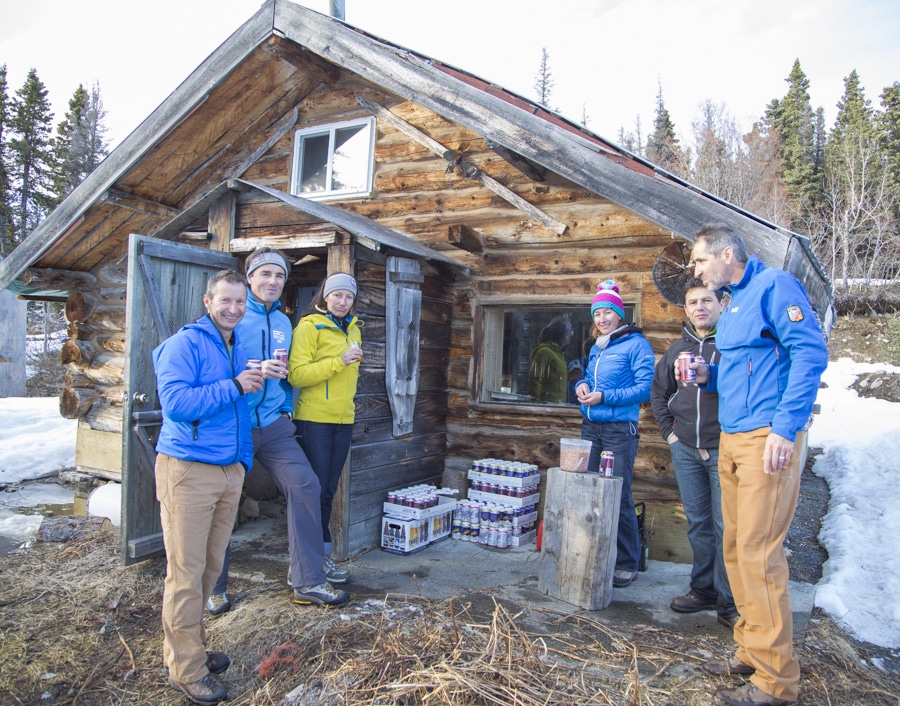 Thank you to the team and our partners for this wonderful trip. For Marc and Fifi it was the second trip in Yukon, and I am sure we will see some of them coming back again.