Spring is in the air. Days are getting longer and longer, temperatures are climbing up to 0c, snow starts melting a bit down in the valley.  I started the day with nice northern light dancing in the clear sky, followed by a nice sunrise. At Haines Pass I met with 2 skiers from Austria, Mark and Beate. Mark and Beate are doing a wonderful trip, skiing all around the pacific Ocean, thousands of kilometres, thousands of turns, hundreds of people met everywhere. You can have a good overview of their adventure here : Ring of fire. It was a nice day, warm, with a perfect blue sky. Snow conditions are not great. The wind made is job again, the snow pack is very wind affected,  in some places the surface snow is the old rain crust from january, and in some other places it is a mix of ice, sastrugis and crust of diverse density. But it is still possible to find some correct snow, but we need to be aware, it is mostly on North slopes, and stability is just like the snowpack..variable. Be aware, ski safe and have fun.
I like when a days start like that: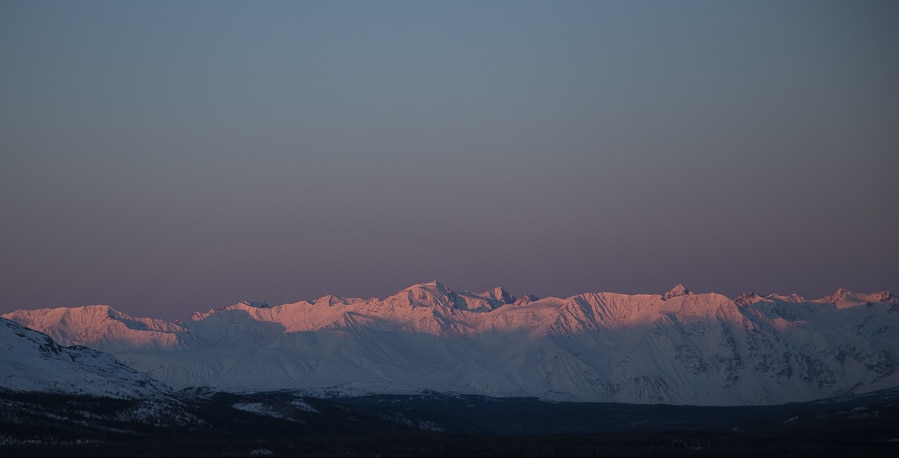 A good group, Beate, Mark and Andrew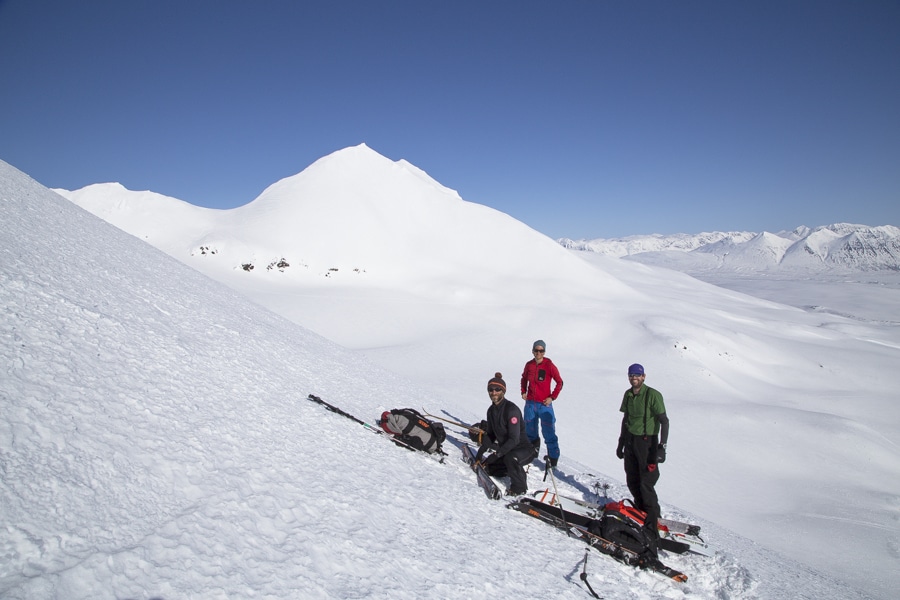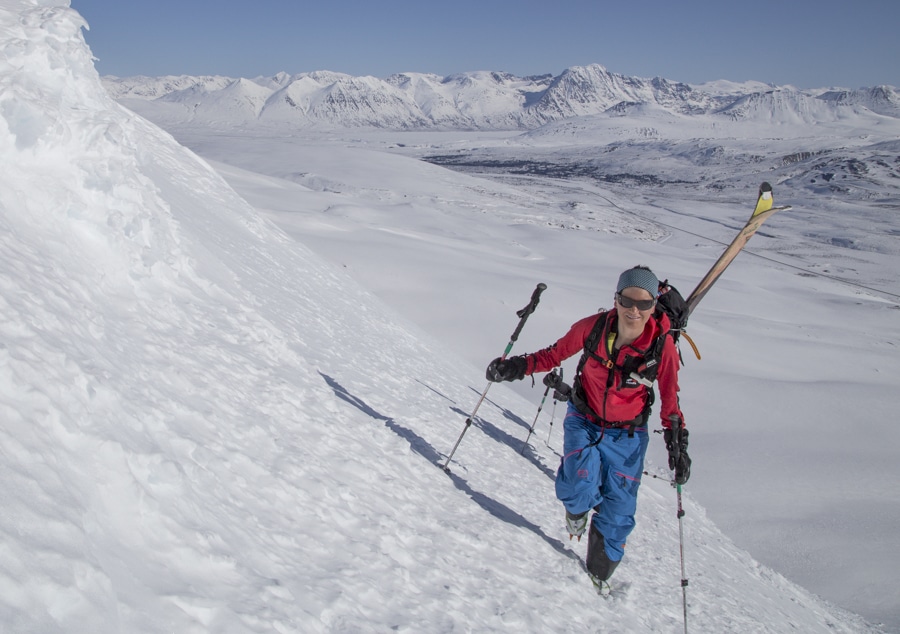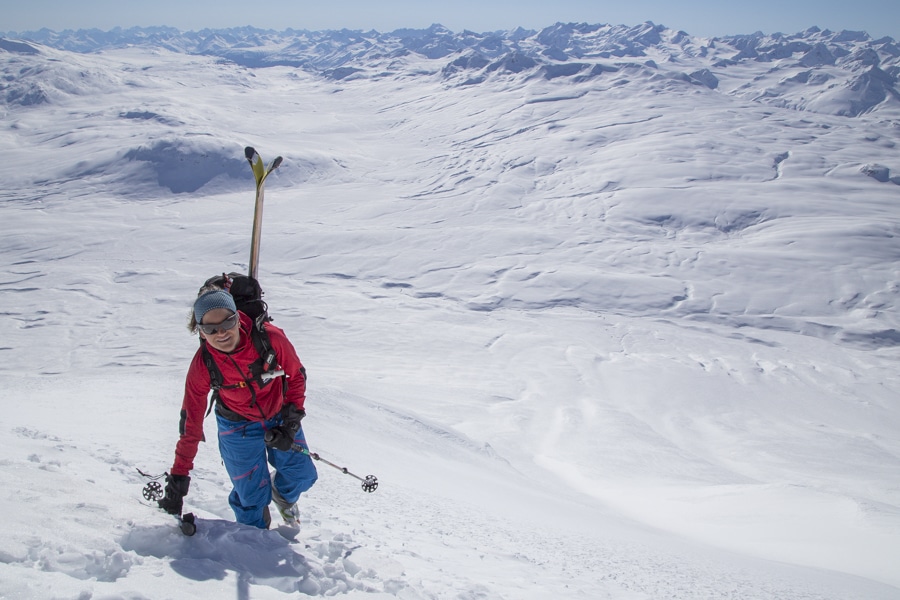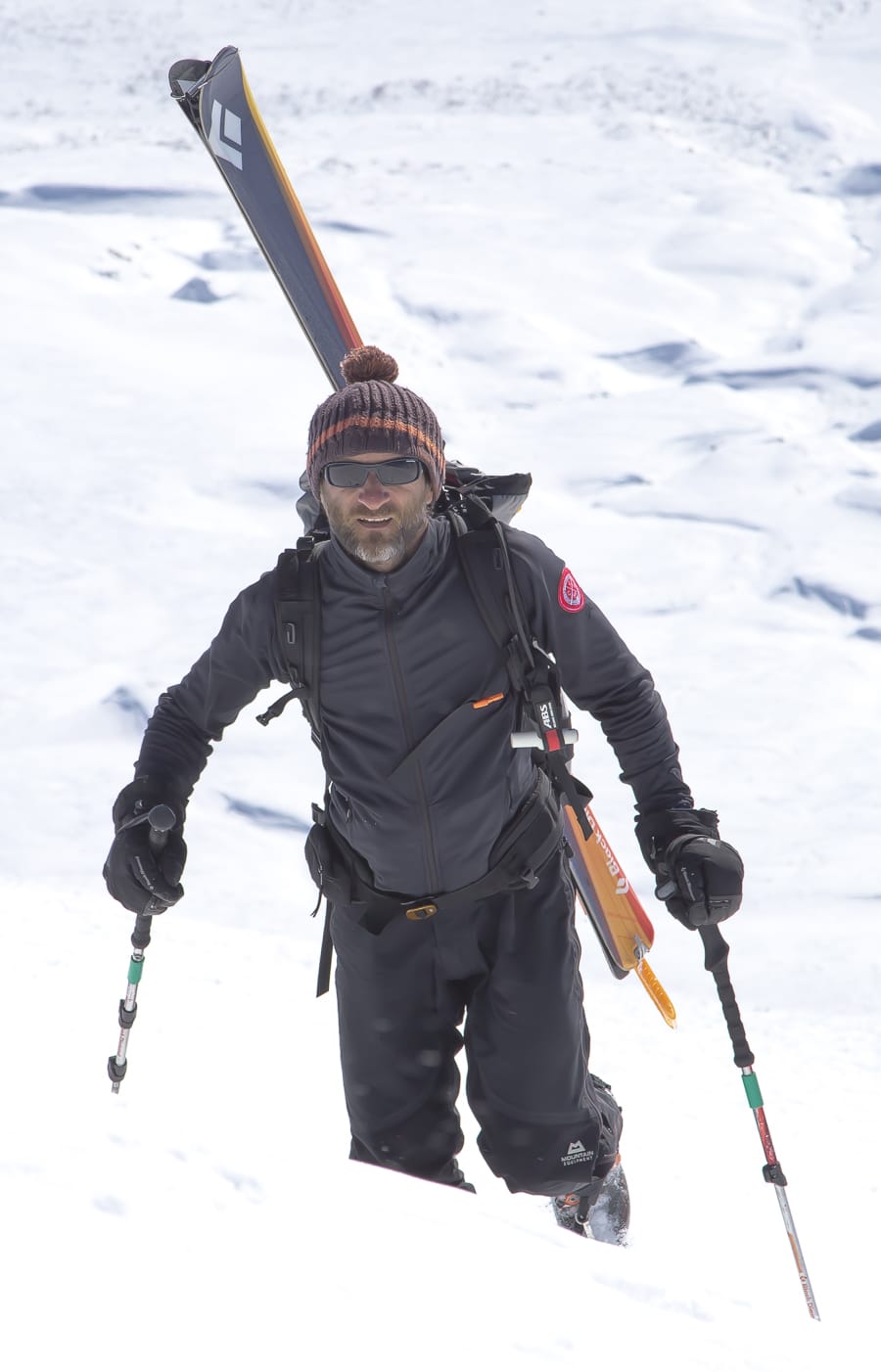 A bit windy at the top, but a wonderful view.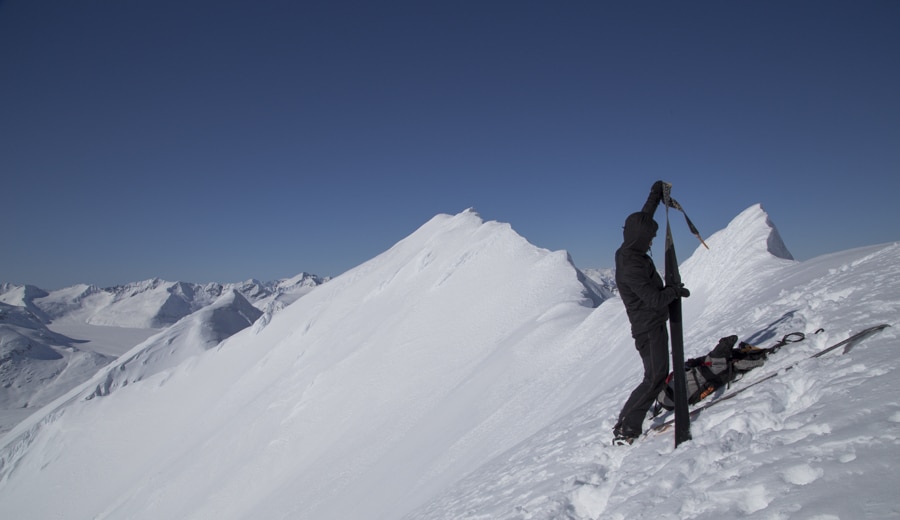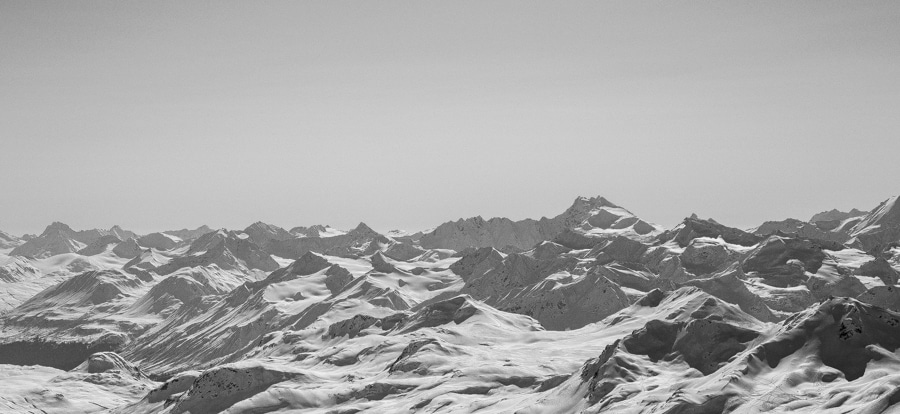 And let's go for a ride.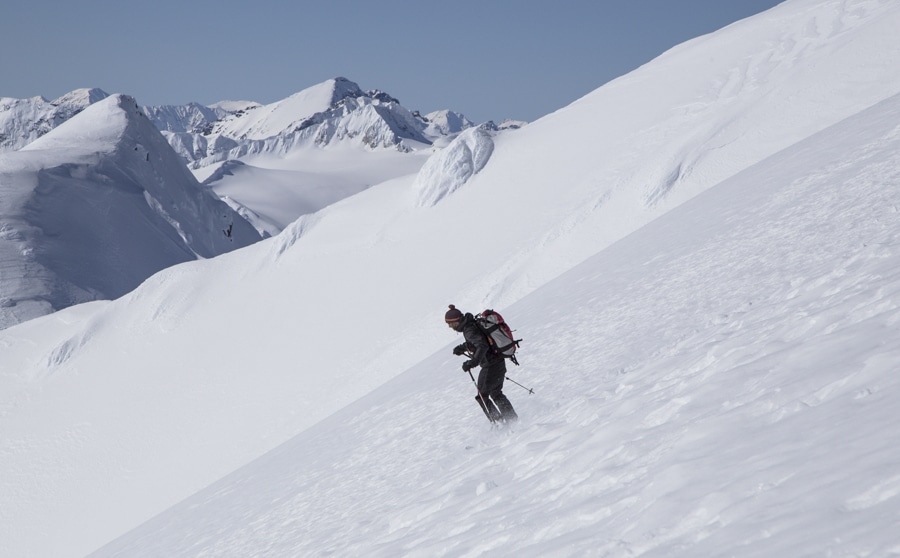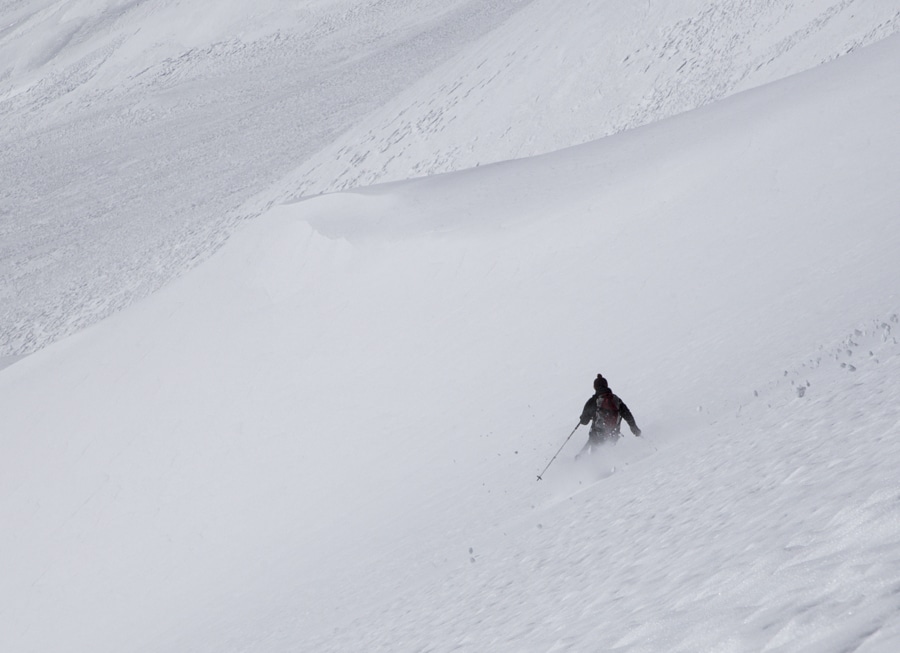 The snow is not great but the slope was very nice and the view amazing. In background, from right to left, 3 Guardsmen, Glave Peak and Seltat.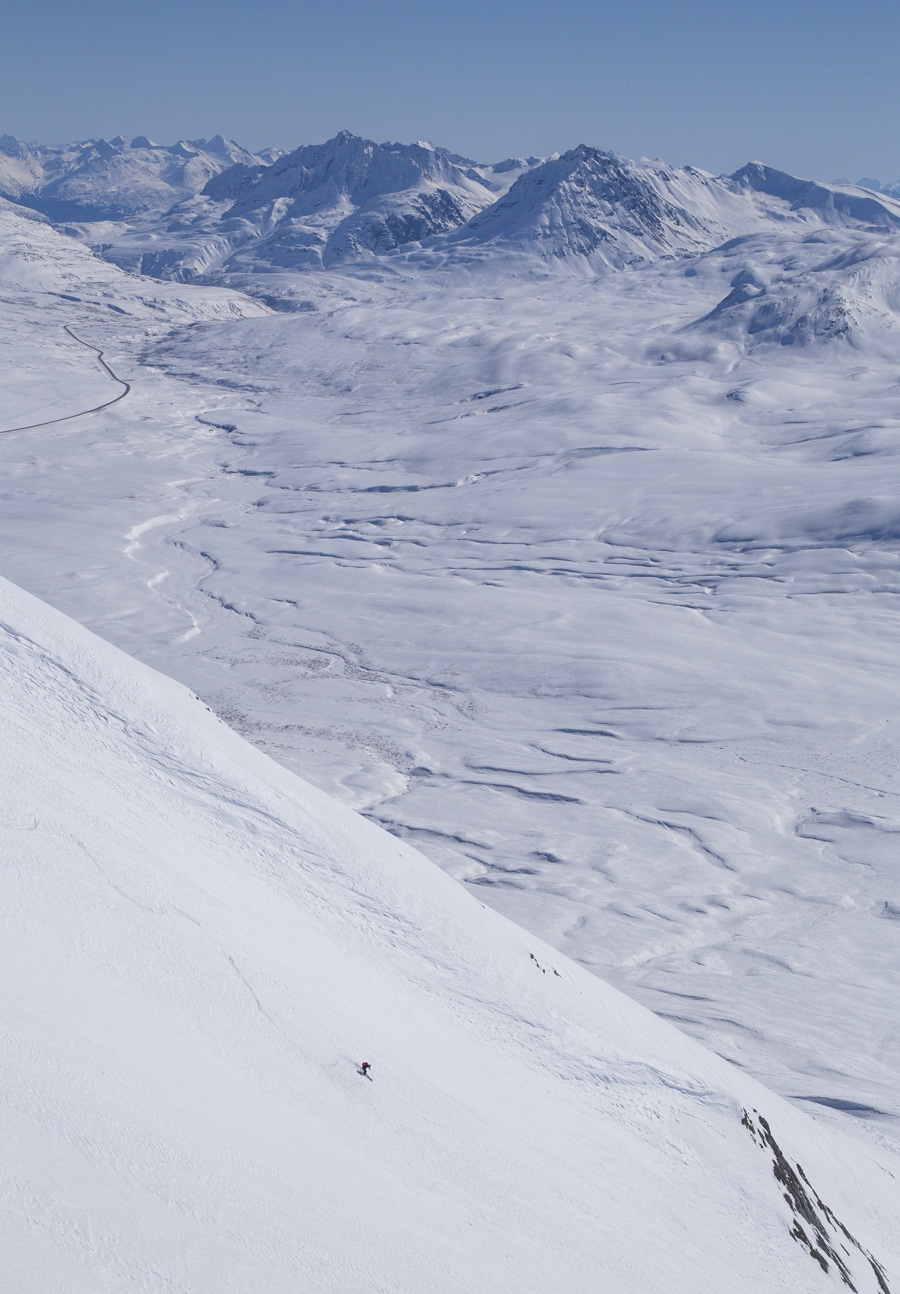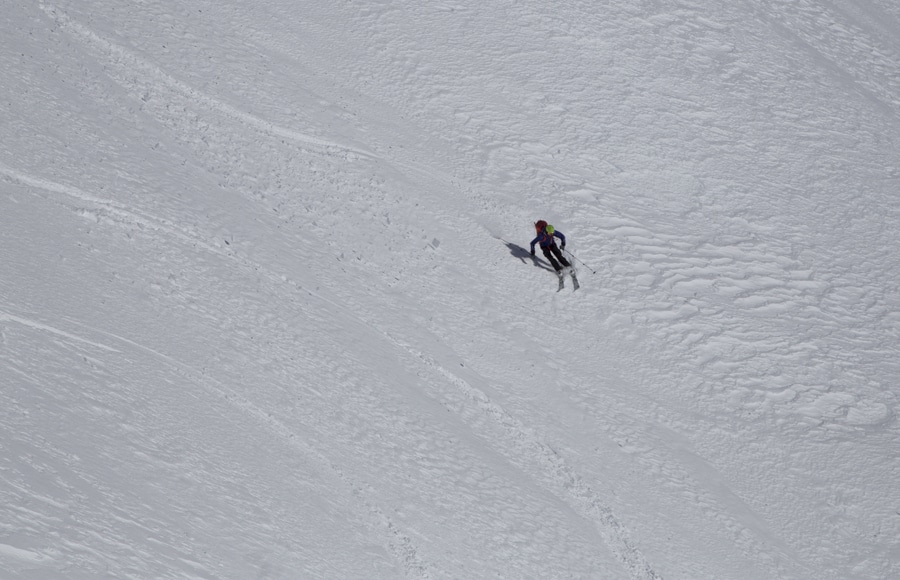 Andrew and the snow waves.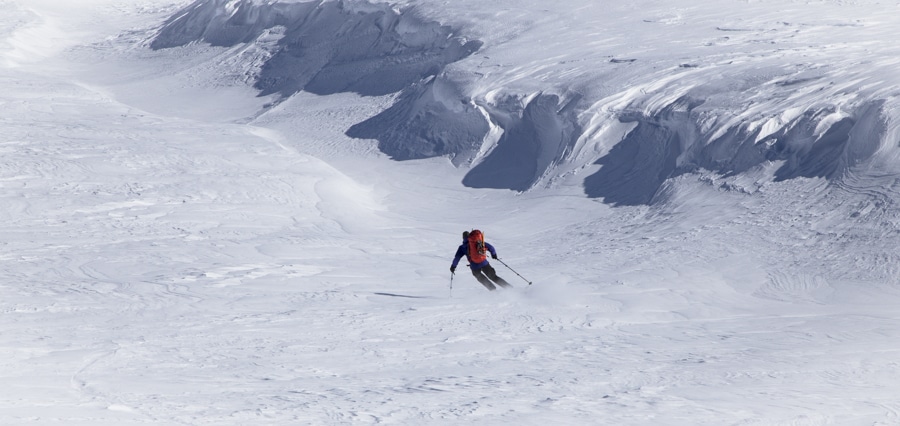 The kind of snowpack that we have now is very variable, yes mostly , the snowpack is variable, but actually, with the kind of weather that we have had, it make it particularly variable. Very solid in some place but with pocket of instability. I you have time to spend to make some snow profiles or test, you will probably fns some results like the following exemple.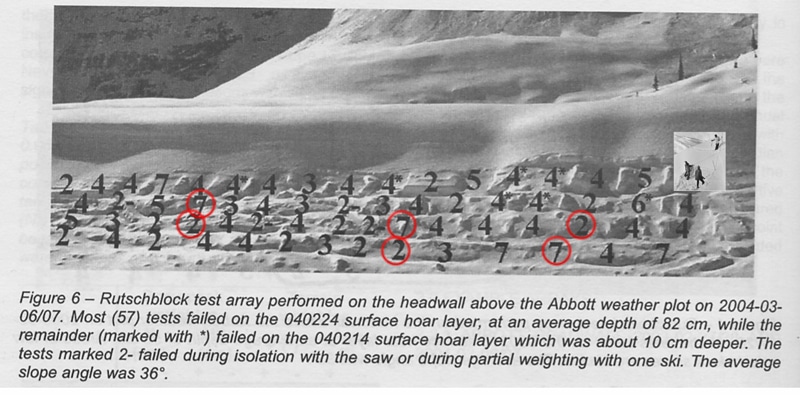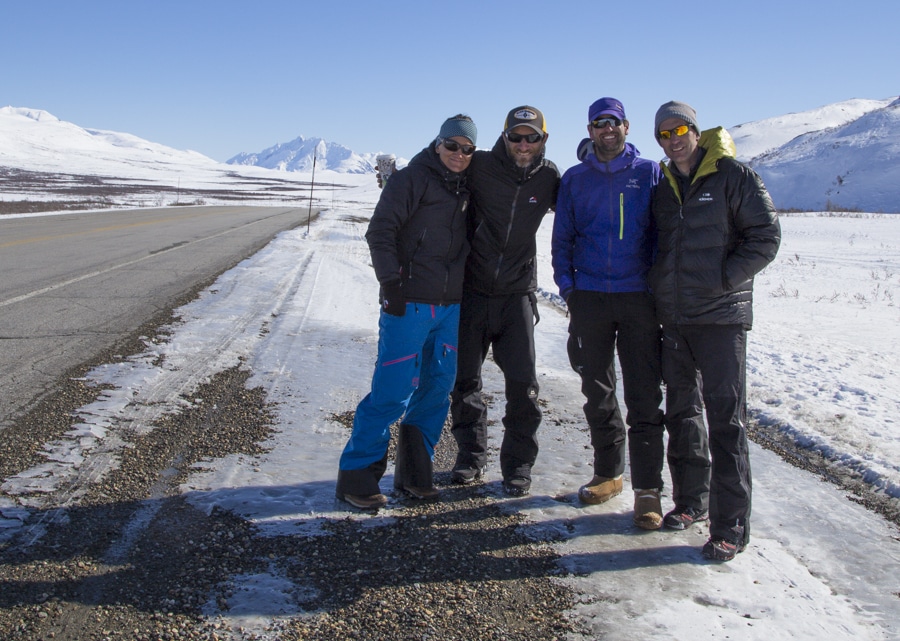 good luck to Beate and Mark for their adventure…