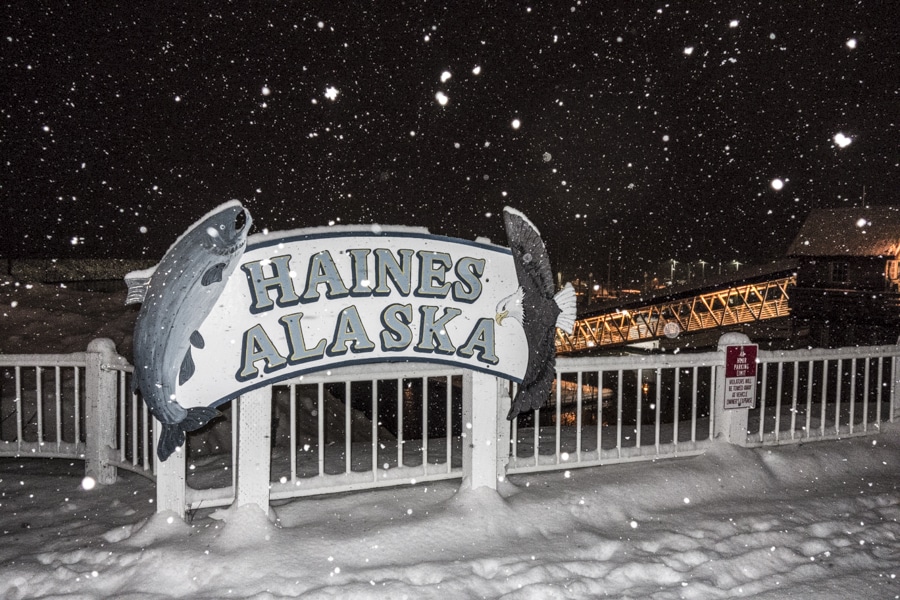 You do not need a special occasion to go to Haines Alaska, if you like unusual lifestyle, something wild, Haines is the place. But, it is powder time and the Freeride World Tour stopped in Haines for a week, another good reason to go and meet friends and pro-riders. It was very inspiring for the kids and it gave them some motivation to try new things. The weather was great…nice snow dump on the evening, then a bit warmer.  For snow conditions, quality was good to very good, but stability was not that great, still a bit of concern about the surface hoar layer we had 3 weeks ago, deeper, the snow pack seems to be more consolidated.
When the weather was not that great, we went into the trees where we found very nice snow and a lot of fun for the girls.
Nice evening in Haines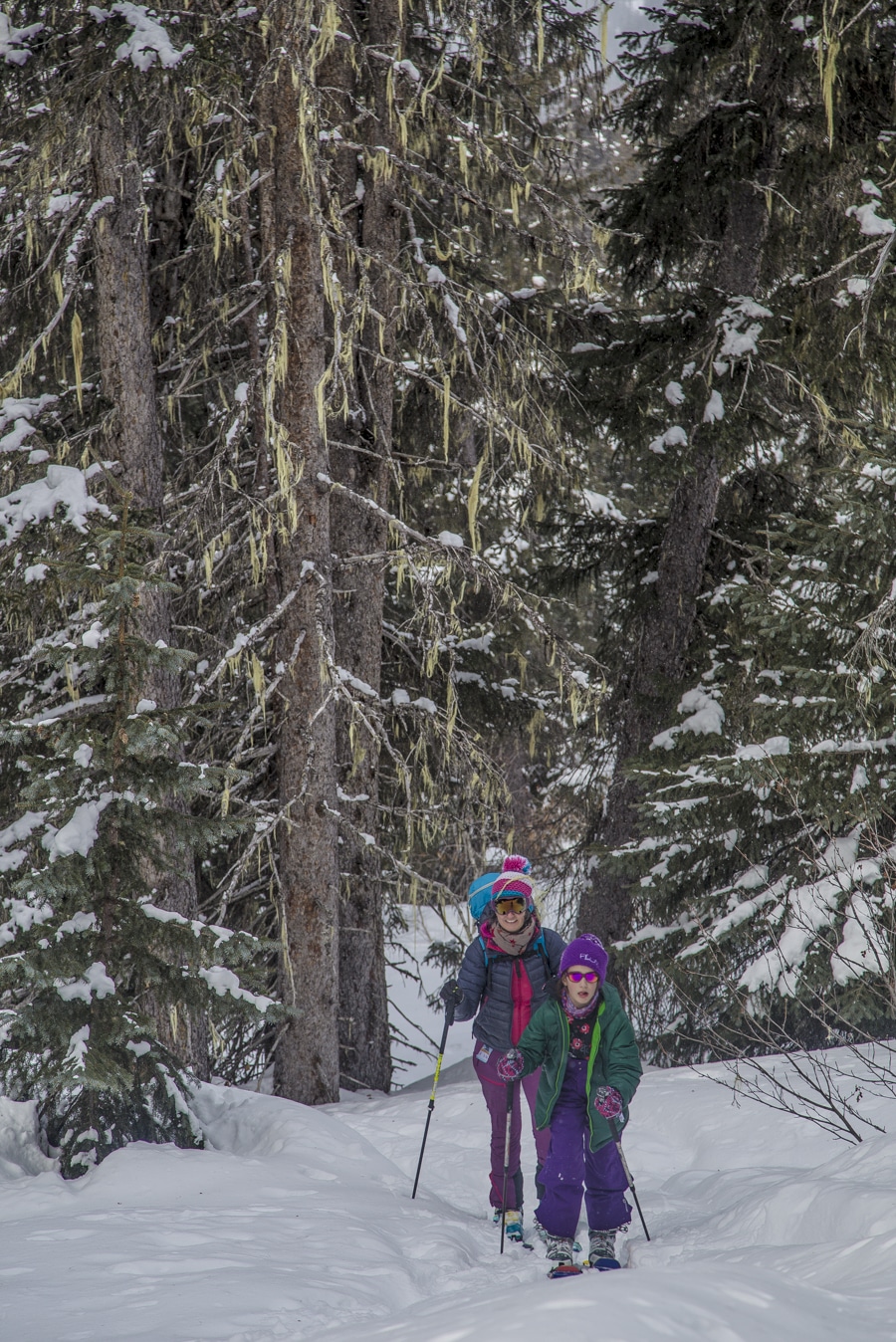 Traveling into the nice coastal forest…the perfect magical forest for the kids.
  Snow getting deeper.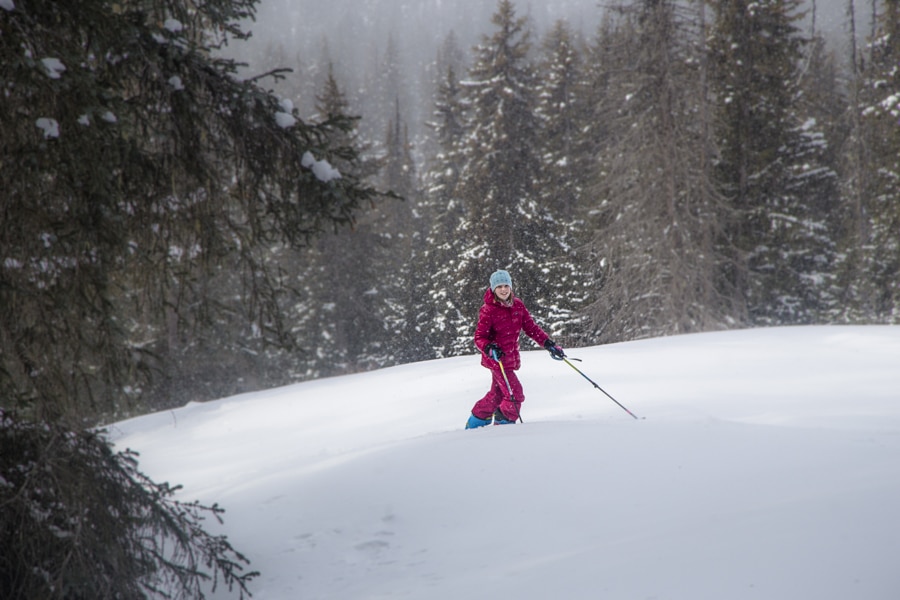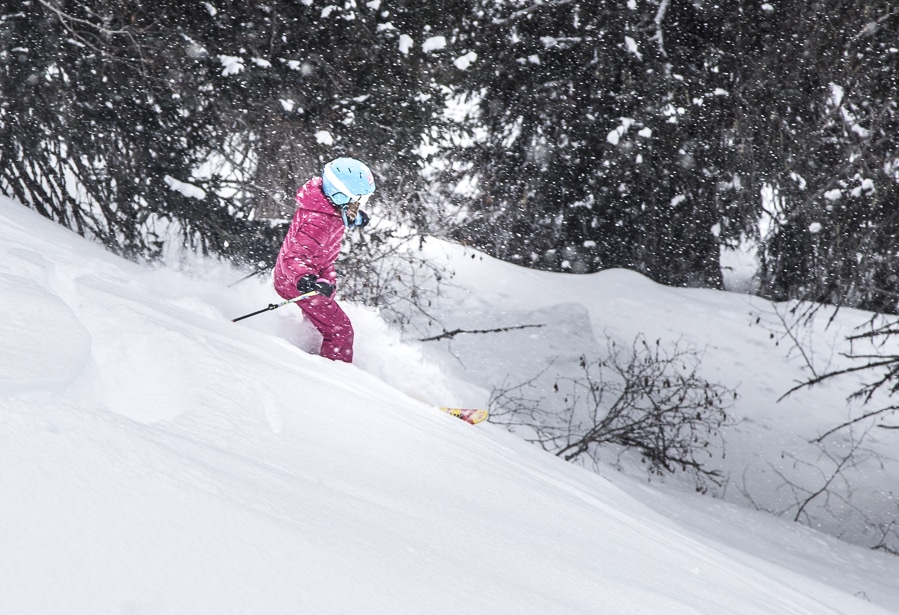 The girls had a lot of fun in the nice light snow.
 They had fun skiing in the powder and having fun in the little pillow line.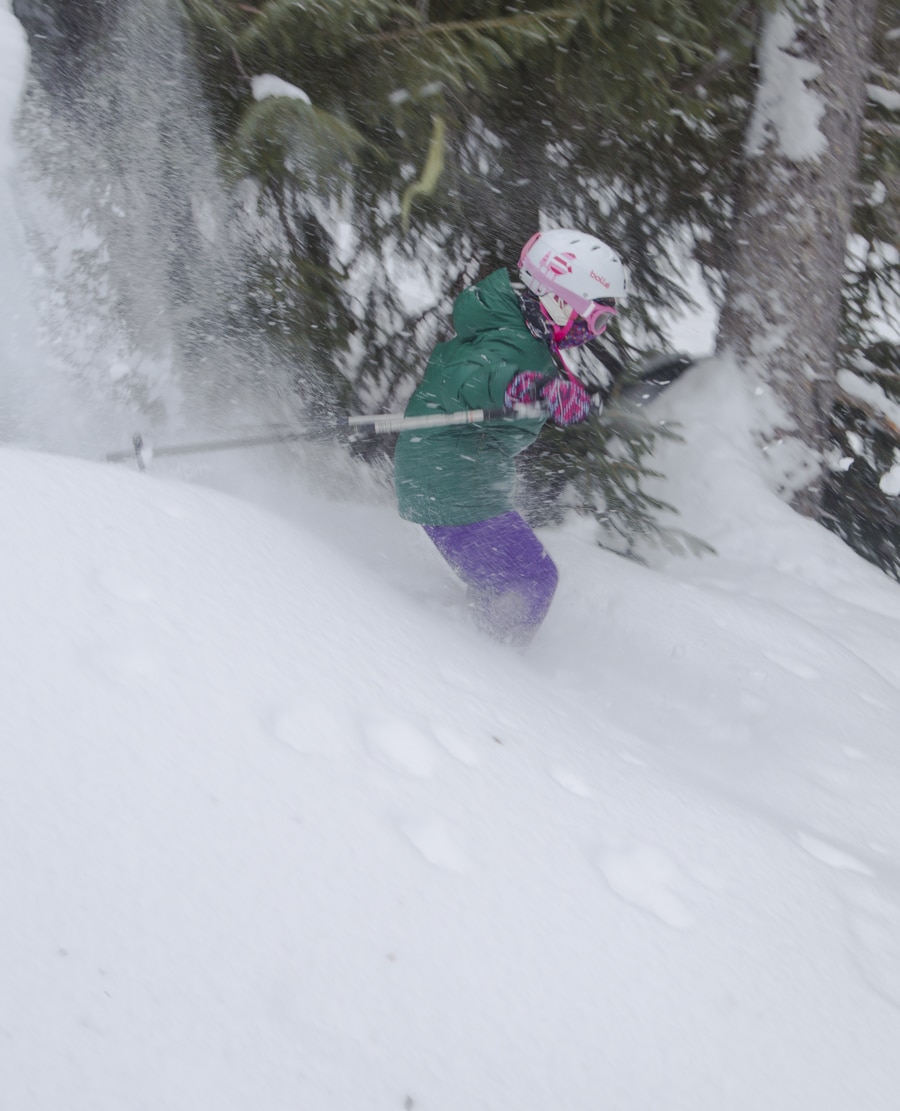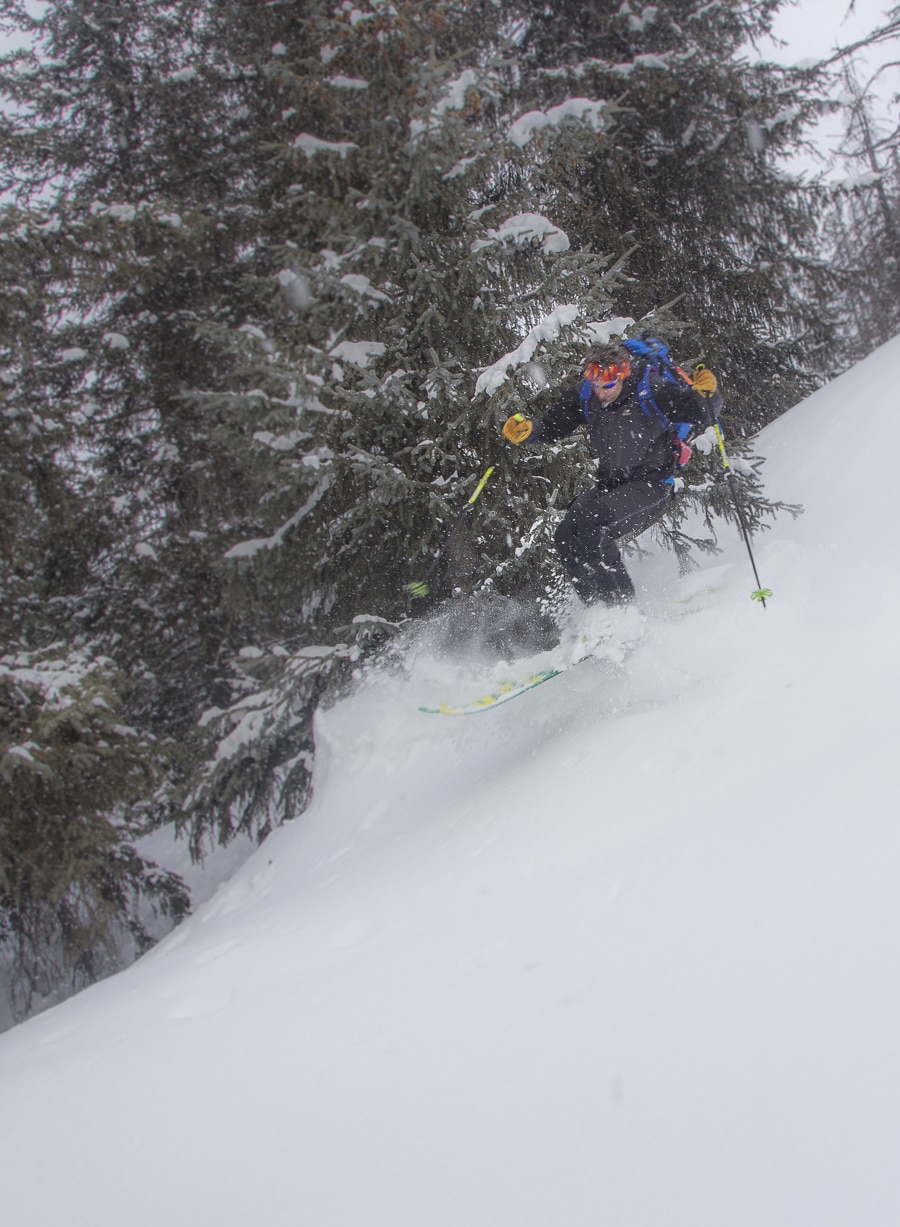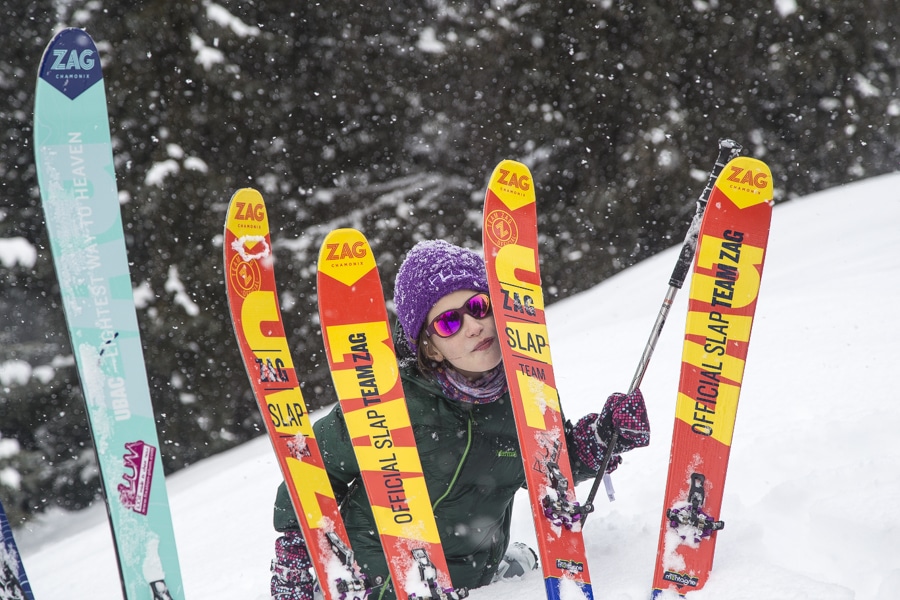 Heidi really love her skis. so nice for kids to have some real freeride skis, as light as touring skis…….
And of course, for the aprés-ski, a quick stop at the 33 mile Road House for a drink and nice bunnies and.