-40c, this morning in Whitehorse, cold fog ..it was not really inviting, but we decided to go to see the sun in White Pass. -30c at Fraser, a bit foggy but we could see the sun above. The plan was to go to check the Feather/Cleveland area but once on the parking lot…it was very cold and windy…the terrible cold wind, impossible to keep any part of your skin not covered, not very funny for a tour. So we went back to Log Cabin and his sunny face….very attractive for a cold day.
First thing, there is not a lot of snow in the White Pass area, and the snowpack has been very wind affected.  It is good for touring, but if you are chasing powder, just forget it. there is some pocket of powder in sheltered spots below the tree line or in some North faces but the snow does not seem to be stable there. A nice slab released on the North Face of Cleveland SE peak, and some other in the back of Fraser ridge (north aspect too). In South aspects, the snow seems to be very stable..so packed by the wind, but it could remain some hard slabs.
If you wan to ski on glaciers, be aware, it was a very dry and hot summer, the beginning of the winter is dry, it means crevasses are wide opened or partially covered (check previous post). The ski quality was poor to fair but it was a gorgeous day outside.
Sunrise over the Fraser and White Pass area.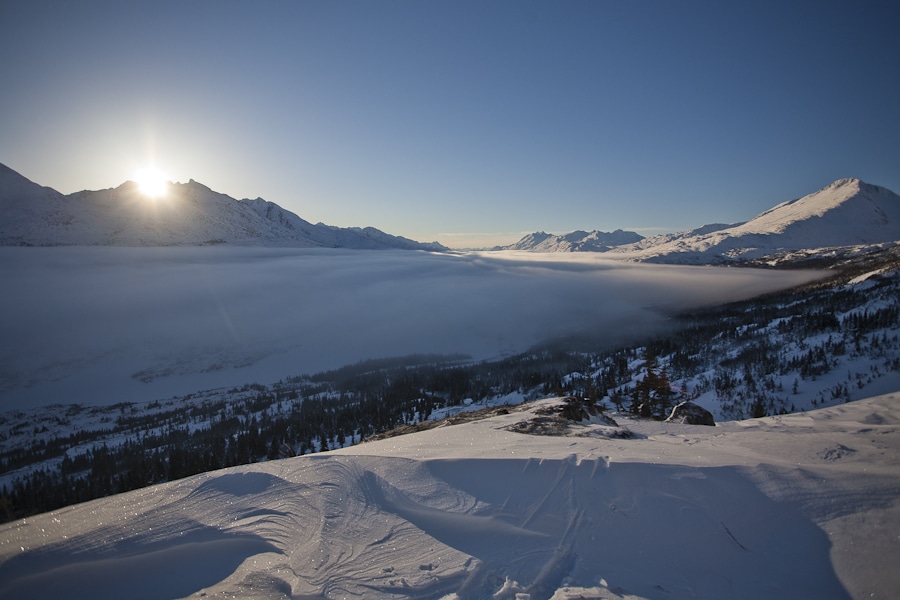 Feather peak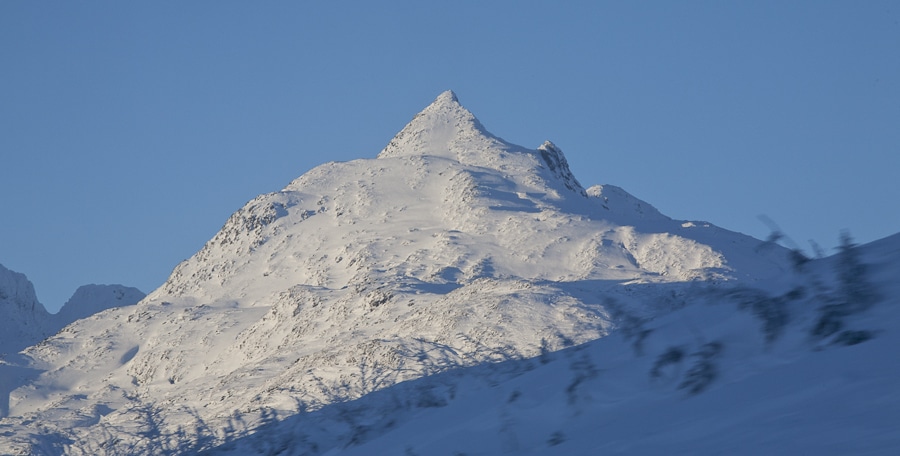 Tayia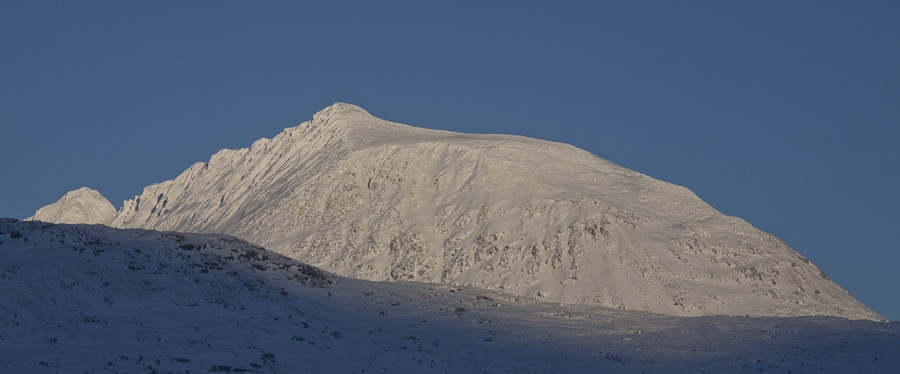 The Saw Tooth with the cold fog flowing down the valley.
North face of Cleveland S-E peak, a nice fracture line.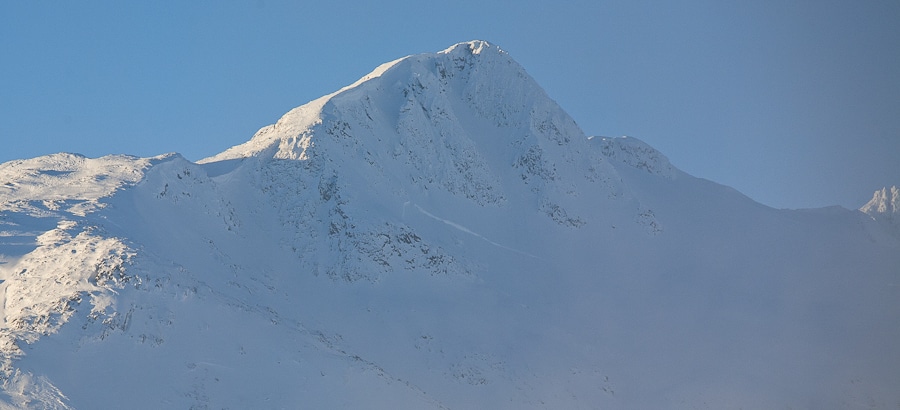 The Knee, with still a lot of crevasses wide opened.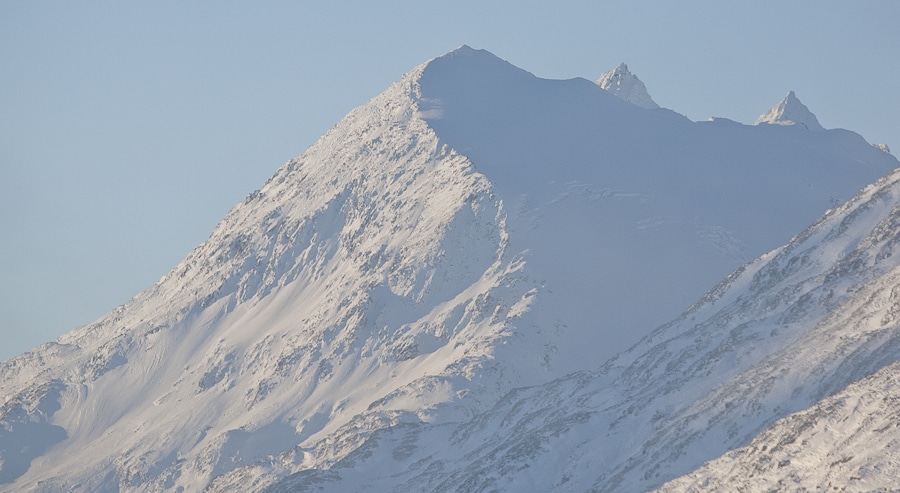 Tayia, the NW peak..crevasses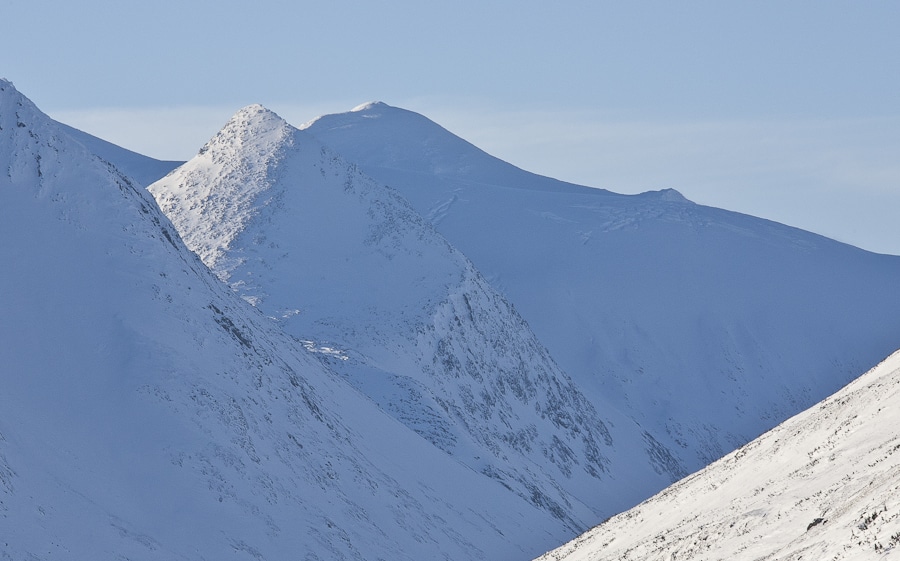 Tayia, the North face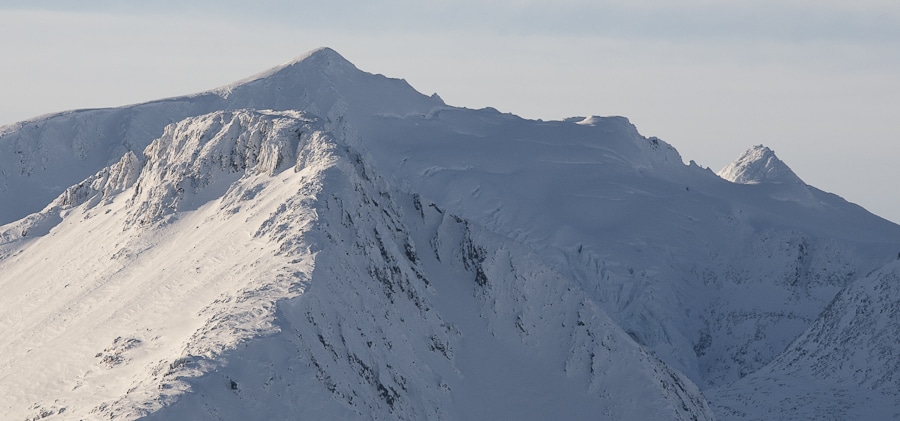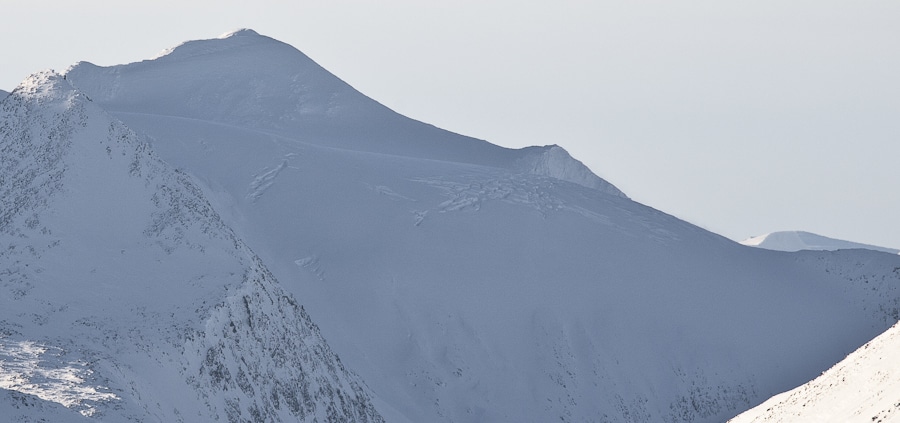 The funny snow, rim from the moisture coming from the ocean, not that bad for skiing, it was probably the best part.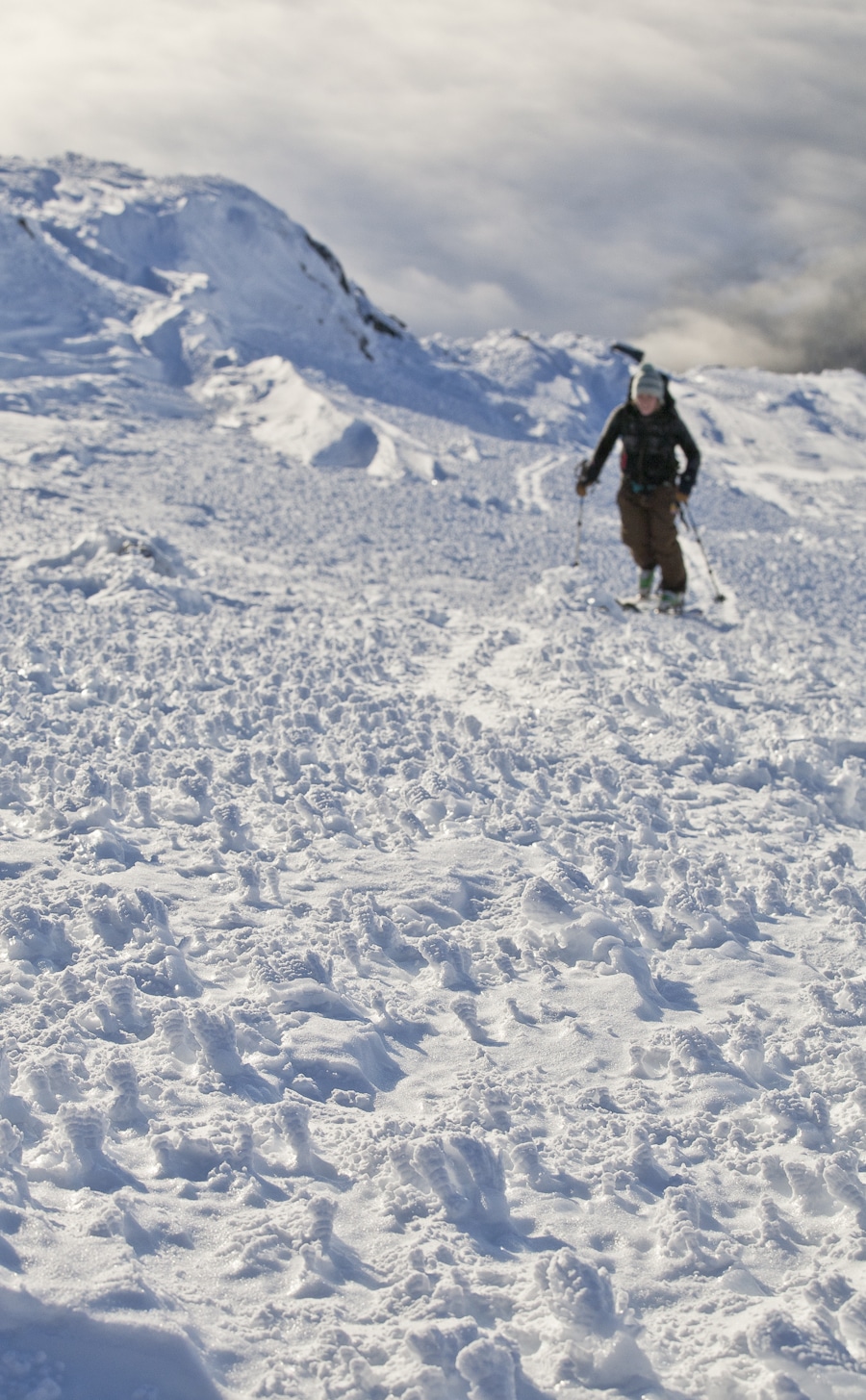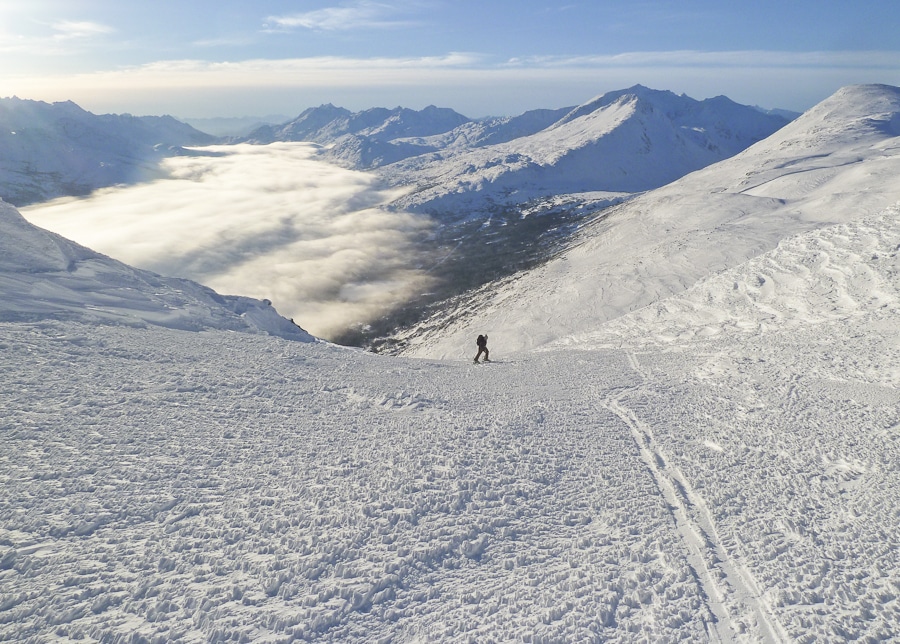 Wind affected snow pack…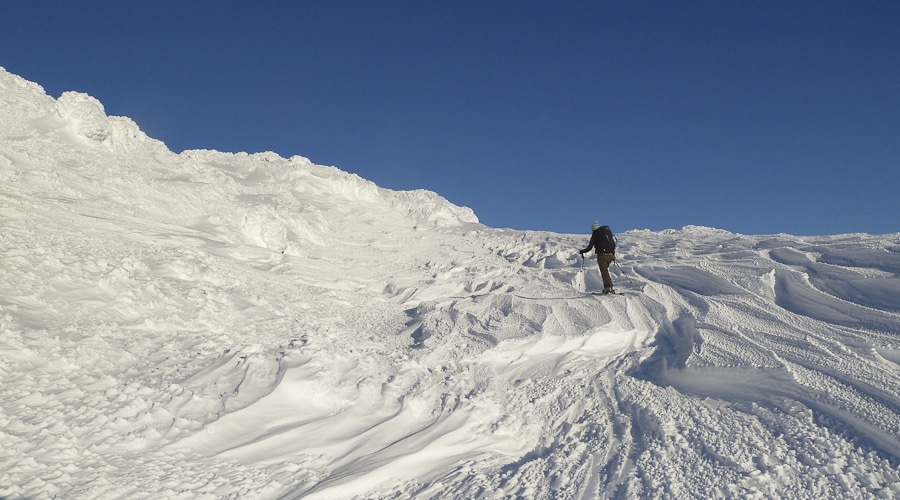 The White Pass, and a new system coming from the ocean..it means more snow coming and warmer temperatures for Whitehorse, everybody will be happy.