A little trip to Powder Valley, but without a lot of powder . Snow pack has been very wind affected above the tree line. So powder can just be found below the tree line.  The snowpack is still thin, ski conditions are variable from poor to good. The weather was great, it was -27 c in Whitehorse, -25c on the parking…and -12c at the top with just a  light South South East wind. A very good day outside traveling in the perfect winter light.
For avalanche , at 1350m in  East aspect, remotely triggered a size 1 hard slab  from a flat area 10 meters away. Crown between 10 to 70cm.
We  observed, sign of 2.5 size slab avalanche on East slope  of  Paddy's Peak east summit.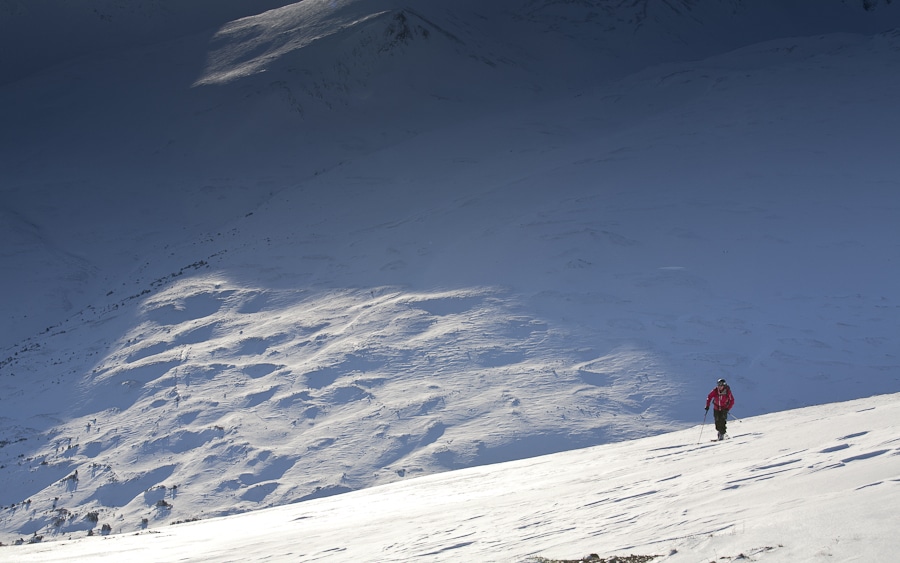 An happy skier ascending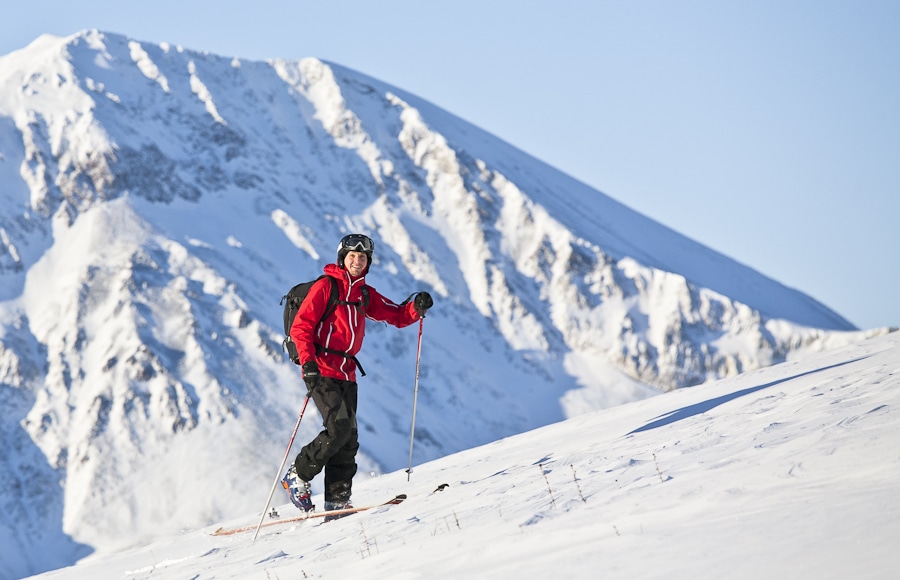 .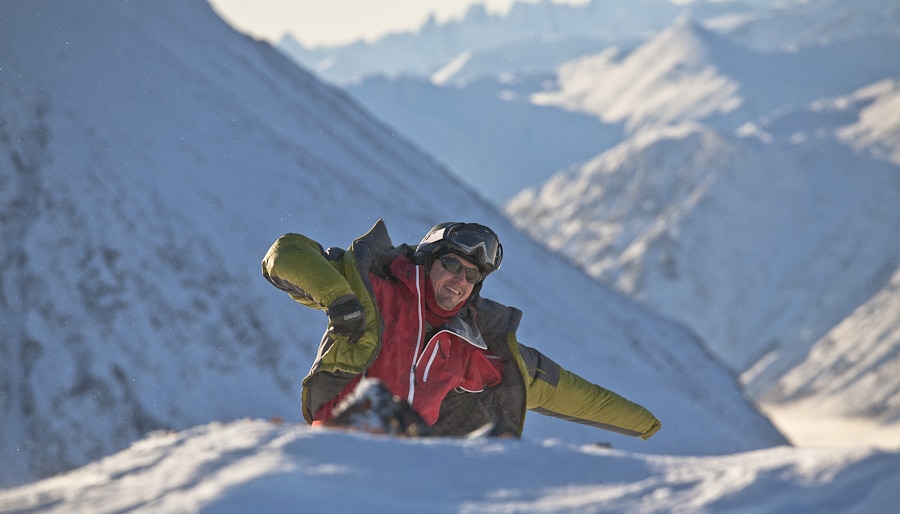 .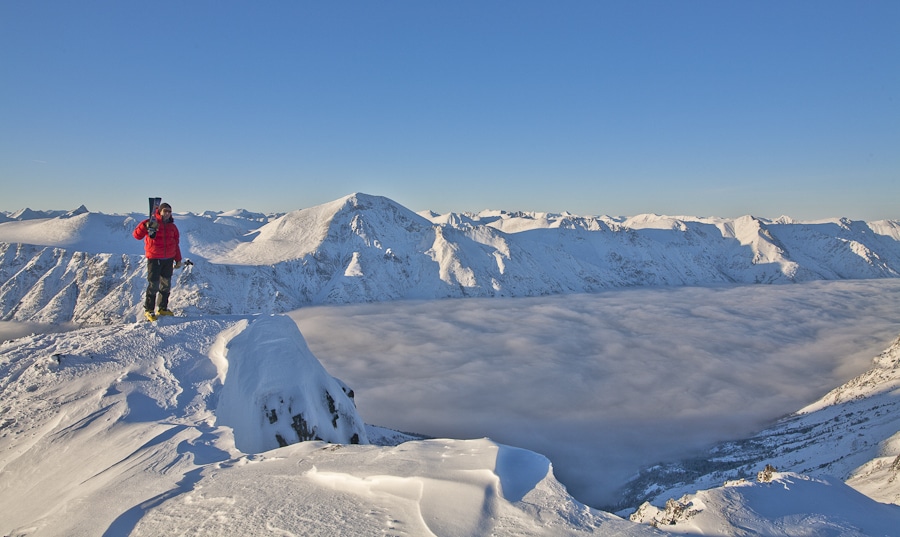 And what a reward on top, the view was amazing, a nice cloud sea raised the level of Bennet Lake.
A small size one that we triggered remotely, a good remind on actual snow conditions.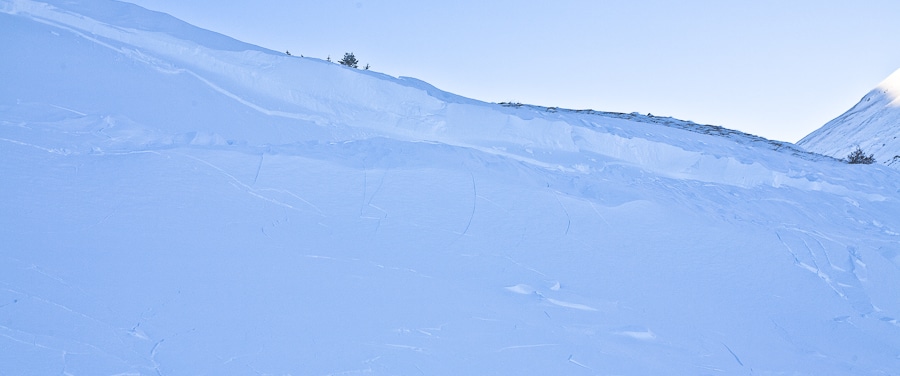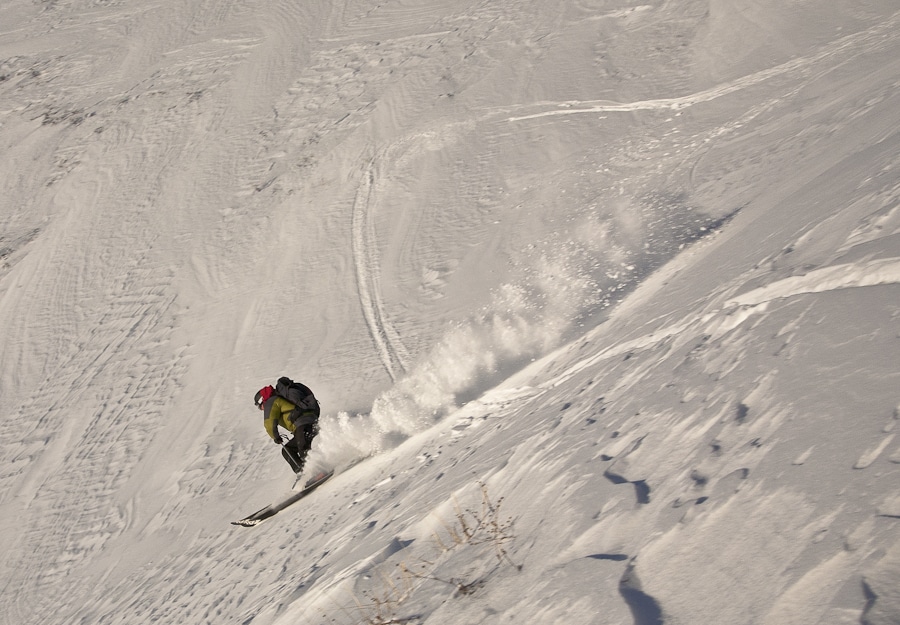 Sometimes, skiing on wind affected snow is not that bad…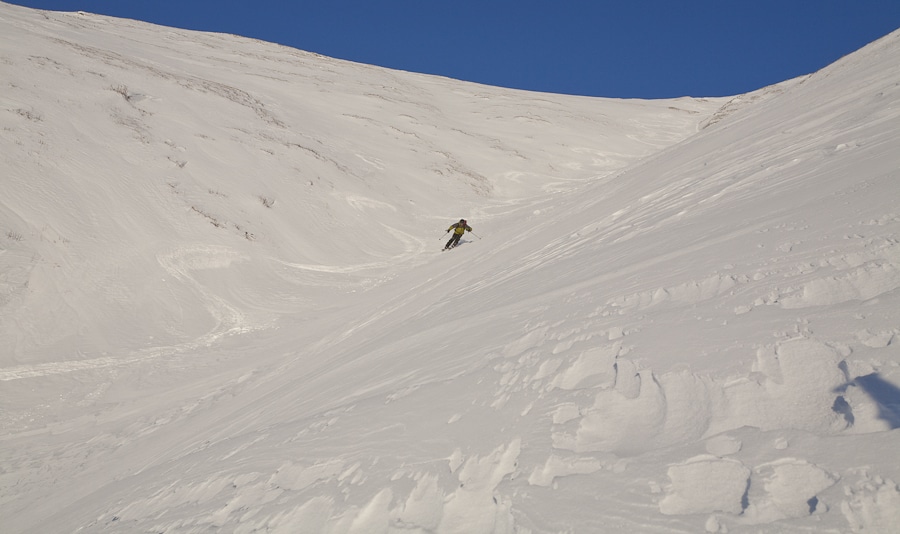 .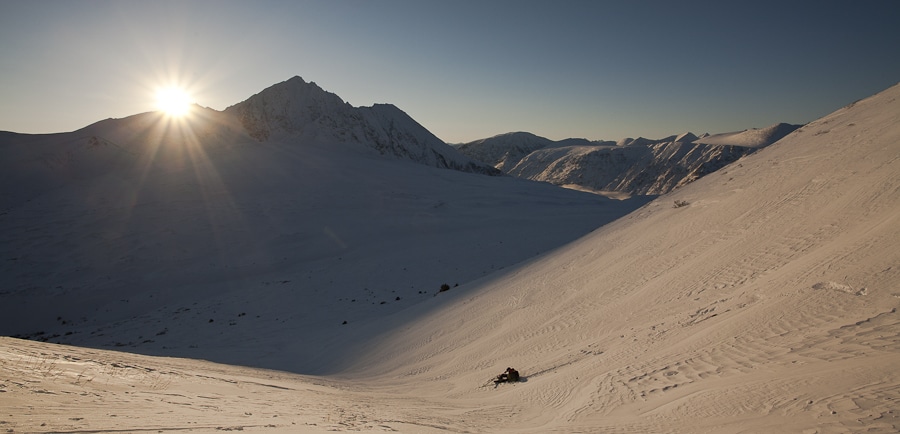 The end of a wonderful day.